Critiquing A Repeat: The Beautiful 8 Step Process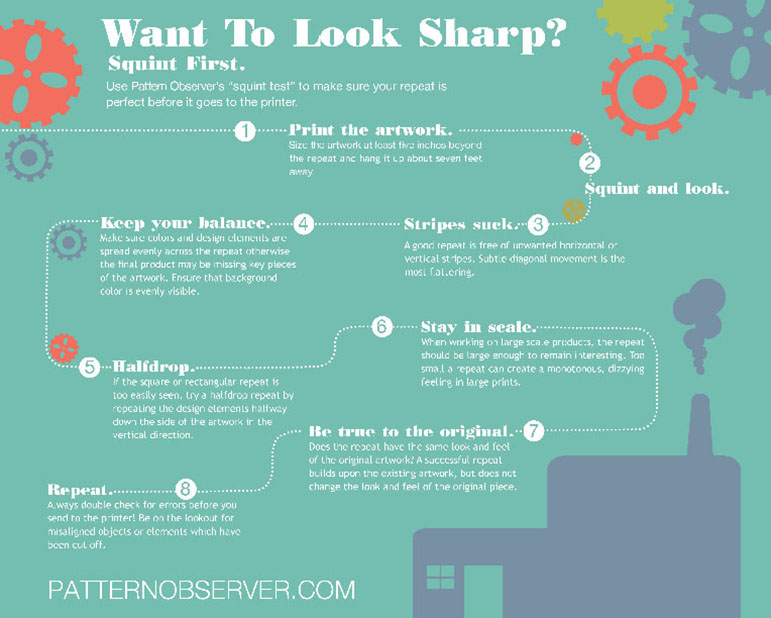 There are many steps to creating a beautiful print, but one of the most important is learning to critique your own work. It is difficult to step back and envision how your print will look on hundreds of yards of fabrics. Are the objects balanced? Is one color "popping" a little too much…the questions are endless and overwhelming. To help you through the process we developed an 8-step system to critiquing your repeats. I encourage you to print it out and make it your own…add your own step or two, take out a step if you see fit, enjoy the process!
If you are interested in improving your pattern layouts and repeats, learn more here.