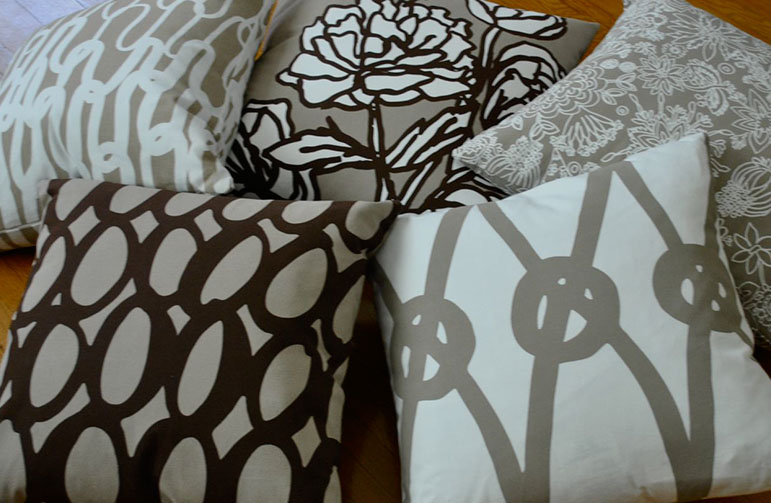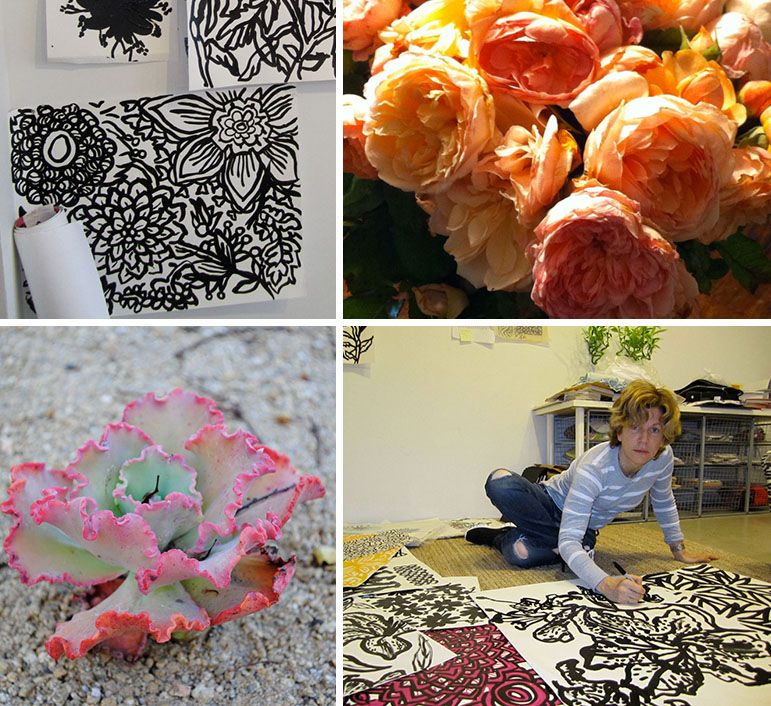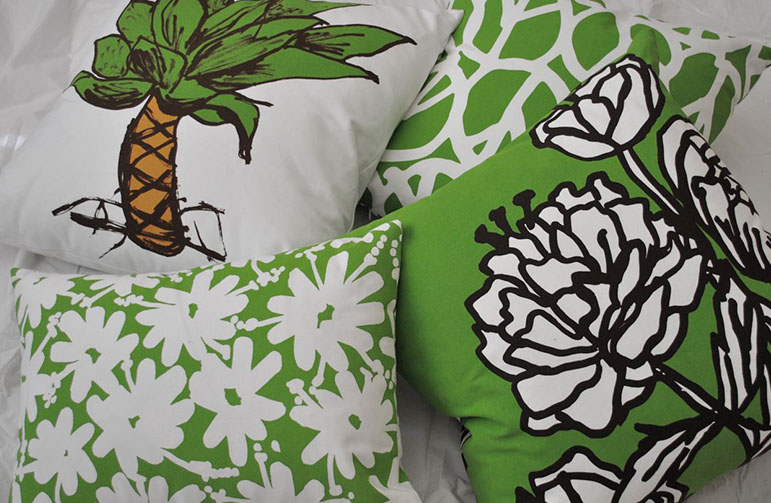 Before ikat, before the "sketchy" look, my first textile design love has and will always be: BOLD LINES. I love a brushstroke with some meat on it and these designs from LA based, Millworks are totally speaking to me! Andrea Bernstein is the creative eye and design hand( as you can see in the photo) behind these textiles. After years in the industry, doing everything from knitwear design to becoming the head of design for a large textile mill, Andrea decided to branch out on her own and to design her own textiles. So, so glad that she did!
Andrea, what was the reaction when you branched out on your own?
I took our first collection to the Gift Show in NY and we were mobbed. It was great! I couldn't believe that I had waited so long to follow my dreams.
What is the inspiration for your designs?
All the colors come from nature, but I electrify them. I start with collecting images of flowers, plants, leaves, really anything that interests me in nature. I take photographs to refer back to later and then return to my studio to paint. I tend to work at a very large scale so they can be difficult to scan.
I really love unusual flowers and combinations of flowers, leaves, and rocks, that may usually be overlooked. I love weeds and wild flowers.
Where can people buy your pillows?
We have a huge following in New England, particularly in Maine, New Hampshire, and Connecticut. So people can find us in stores around that area. We are also branching into California and will be showing at the California Gift Show.
Any suggestions for up and coming designers?
Yes. Follow your own style and do not work for a studio, it will ruin your identity as an artist.
Thanks Andrea!!! I am sure Andrea would be happy to help you find a store that carries her collection so just check out the Millworks site or call 213.629.1077 for more information. Enjoy!