Faye Parker has a different interpretation of the natural decaying process. This UK-based designer sees beauty in decay and exemplified this in her most recent collection, which focuses on withering flowers.
As defined so beautifully here, "Withering is the process of becoming weaker. You can watch the withering of a flower bouquet in water — over the days and weeks, the blossoms become droopy and faded."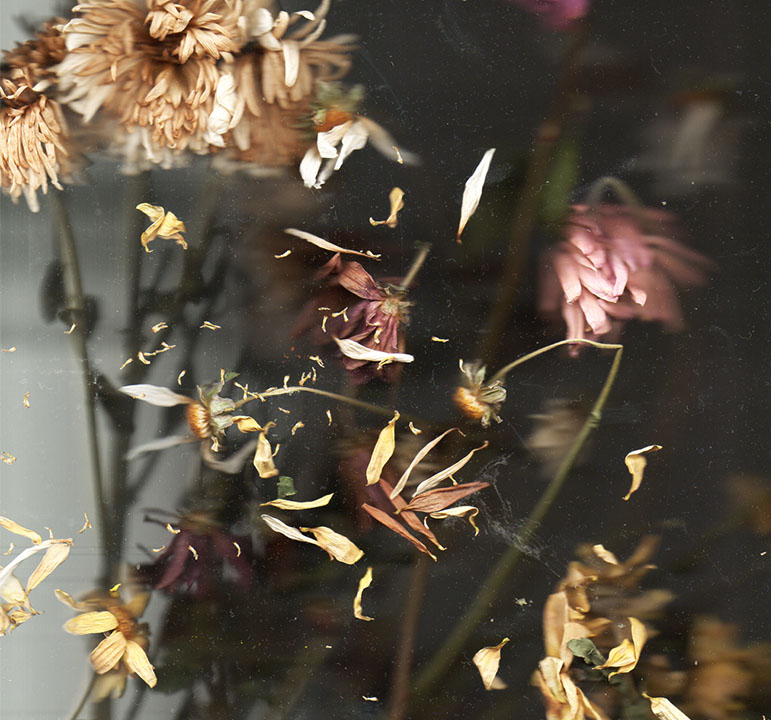 Faye recently graduated from The Winchester School of Art with a degree in woven textiles and you can check out more of her work here. "Using pencil, watercolor, collage, and photography I produced both abstract and detailed drawings focusing on floral decay as well as the patterns left by cracks in buildings. I incorporated hints of metallic tones to the collages to introduce a precious quality."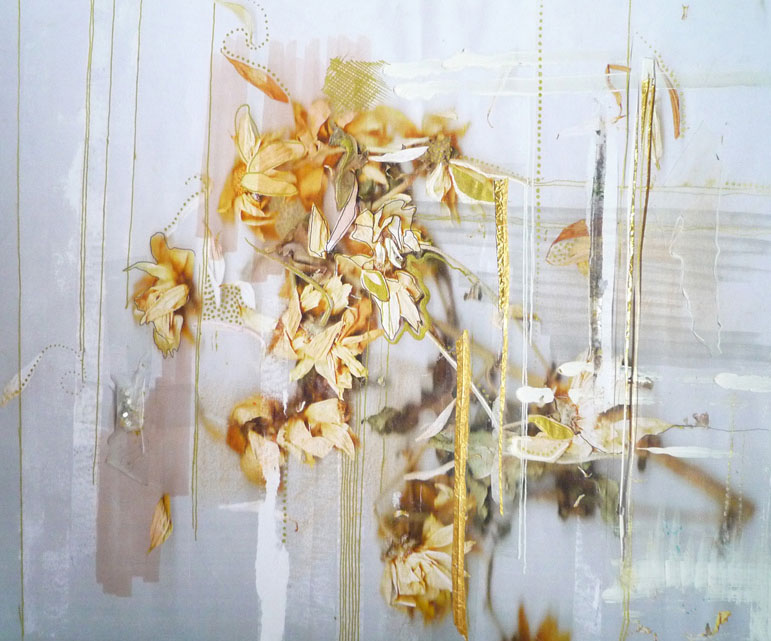 I find withering flowers to be so inspiring. The flowers begin to loose their vibrant colors and leave you with a palette of muted colors that is so serene and magical. New wrinkles and creases are formed, which provides so much opportunity for detailed line work and painting accents.
As I mention in this post, "Flowers are a staple in the textile and surface pattern design industry. They never go out of style. The scale, illustration style, or color palette might change, but the flower is always in demand. Buyers are constantly looking for new interpretations of this classic pattern category—this is where us, as designers, come in." Introducing withering flowers into your next collection is an interesting way to offer a new interpretation of flowers.