Photoshop Tip: Cleaning Out Your Patterns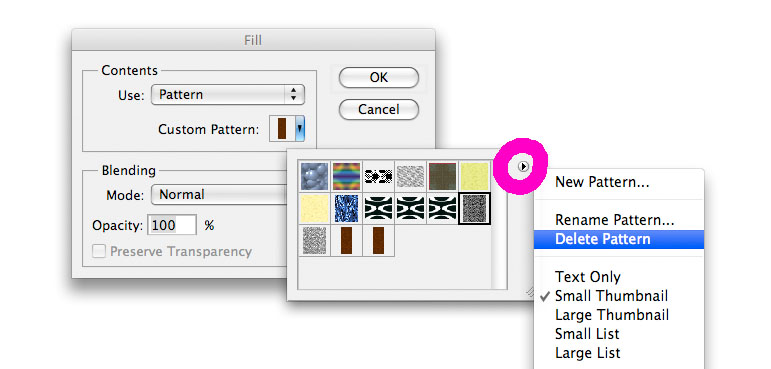 January is a wonderful time of year to clean up your files and give your computer a little breathing room for the upcoming year! This includes editing your saved patterns in photoshop. Yeah, remember those old things?
To delete out your old patterns in Photoshop just 1: Select the pattern, 2. Click on the little arrow on the right side and 3. Select delete. Easy as pie!