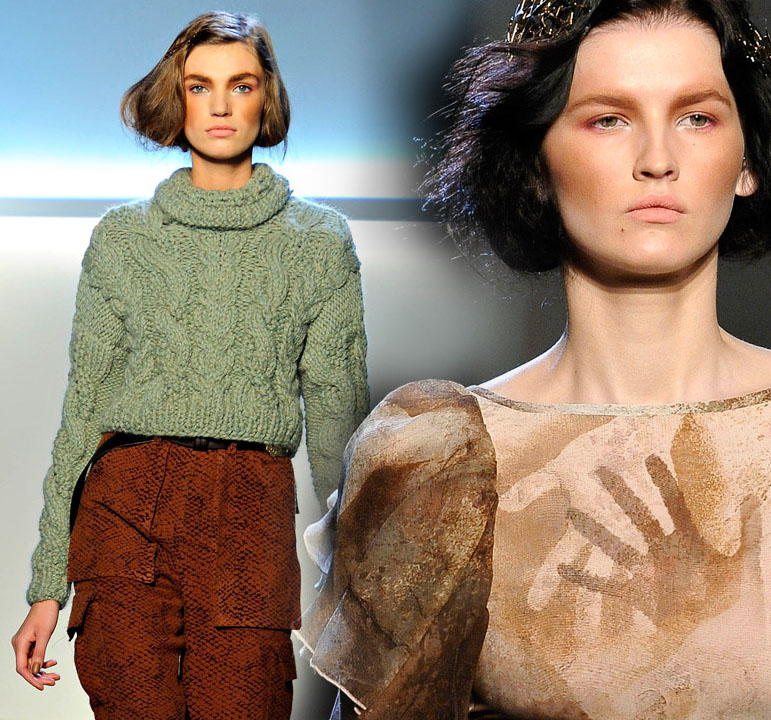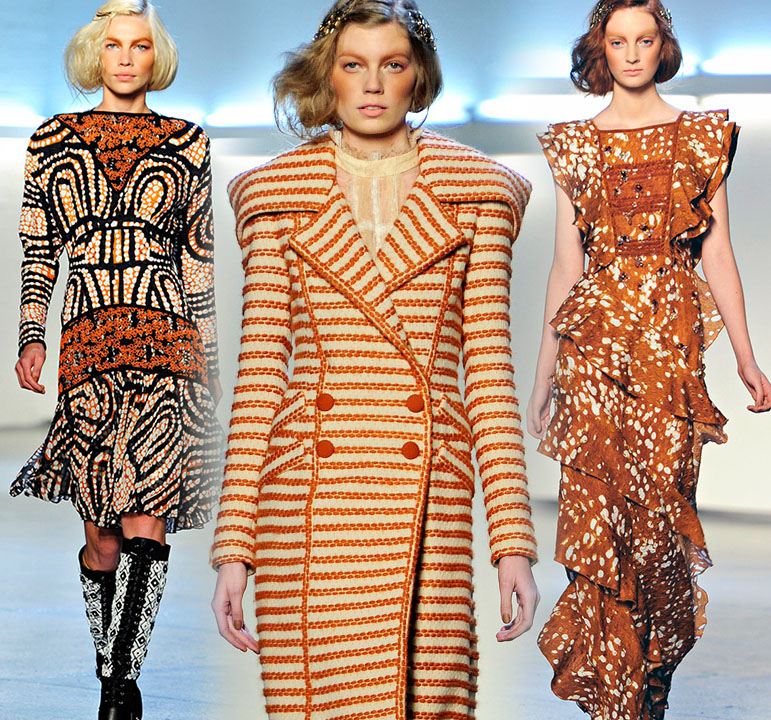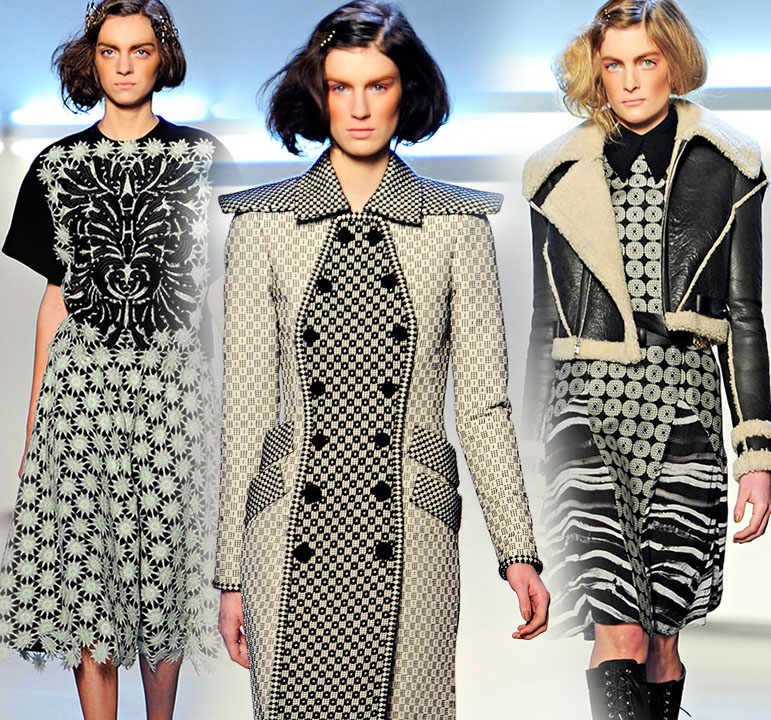 * images via: vogue.com, Marcio Madeira/firstVIEW
If you have taken one of my classes you know that I am a big believer in contrast. Compelling collections are created when you pair contrasting inspiration sources, artistic mediums and print styles in just the right manner. And what I love, love, love about the latest Rodarte collection is the contrast between the bold Aboriginal-inspired prints and the flirty Victorian-inspired silhouettes. These bold and "heavy" prints just seem so fun, feminine and flirty due to the silhouette and base fabric choices.
And…I am always so excited to see what journey the design-duo has planned for us. In the past, Rodarte has walked us down the yellow brick road of The Wizard of Oz and taken us to the museum to admire the beauty of Van Gogh's work. The inspiration for the Fall '12 collection was the history of Australia. "We have been looking at the history of the building of Australia—the layers and layers of it we found in Victorian photographs, all the way through to the late thirties. The Outback and aboriginal art."  Wonderful prints, wovens and embroidered details are all used to tell the collection's story, and to fly off the racks.