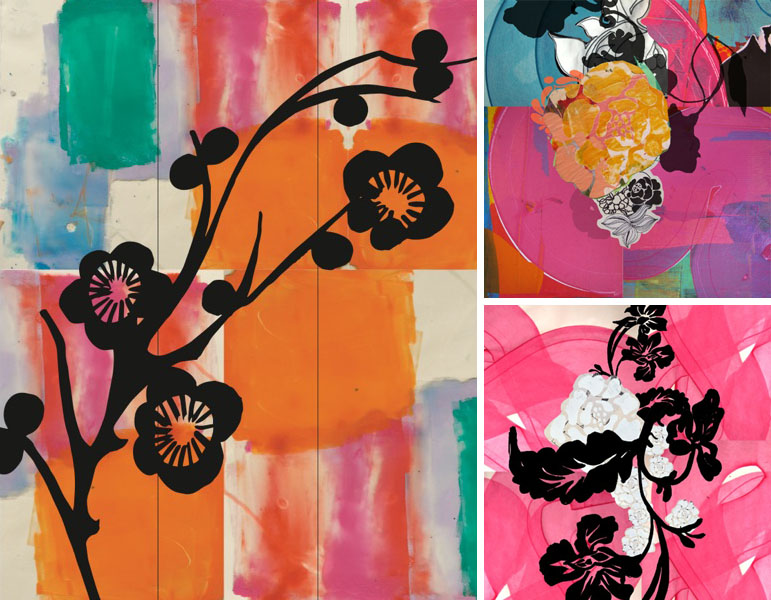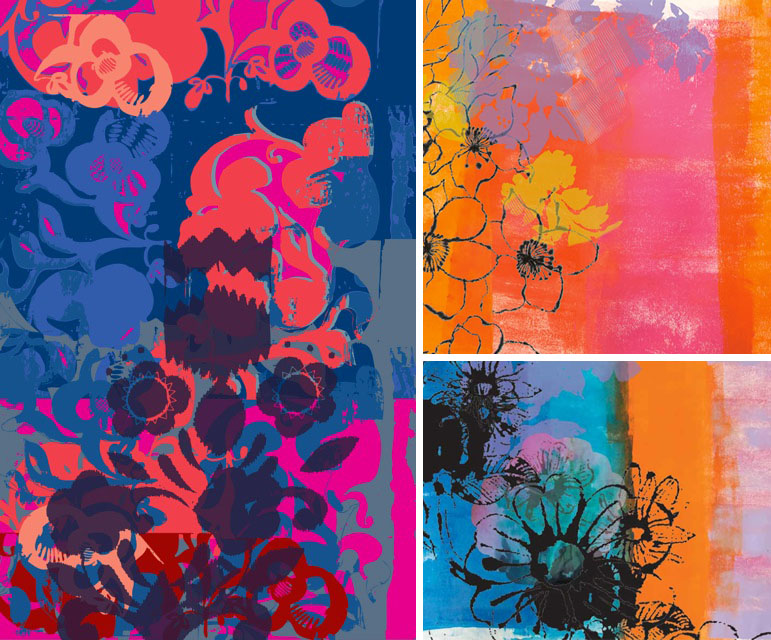 I have been hearing a lot about the Sisters Gulassa over the past year and I am delighted to finally feature their beautifully vibrant work.
Sisters Gulassa is a brand which specializes in "vibrant, vivacious prints and products for interior, fashion, and any surface that needs high impact visuals." As their name describes, the brand consists of two sisters living in different countries. Sister Cyrille lives in Vienna, Austria and concentrates on interiors, with the brand's "unique line of wall runners, wall murals, and floor flowers." Sister Lise lives in Santa Cruz, California, and concentrates on "design development, trend research and working closely with local clients such as Old Navy, The North Face, Carve Designs, Pottery Barn, Title Nine, Papyrus, Cost Plus and Haiku Accessories."
"Both sisters design, research and create art. Their backgrounds started with art, fashion and advertising and while working together abroad in Romania, they realized their combined interests could result in a rather vibrant body of work. Sisters Gulassa's exuberant prints and trademark pattern mix is the result of their collaborations, telling tales of their passions and beckoning others to join their journey."
They had so many fun projects and images to choose from for today's post, but I fell in love with these mixed media pieces which can be purchased through Saatchi or Spoonflower.
"We are always looking for exciting projects and products to design for, so please get in touch with us! Our interior products will be shortly available online, and not just in Vienna, so find and follow us on FB and Pinterest for daily inspiration and updates on our shop to be!"