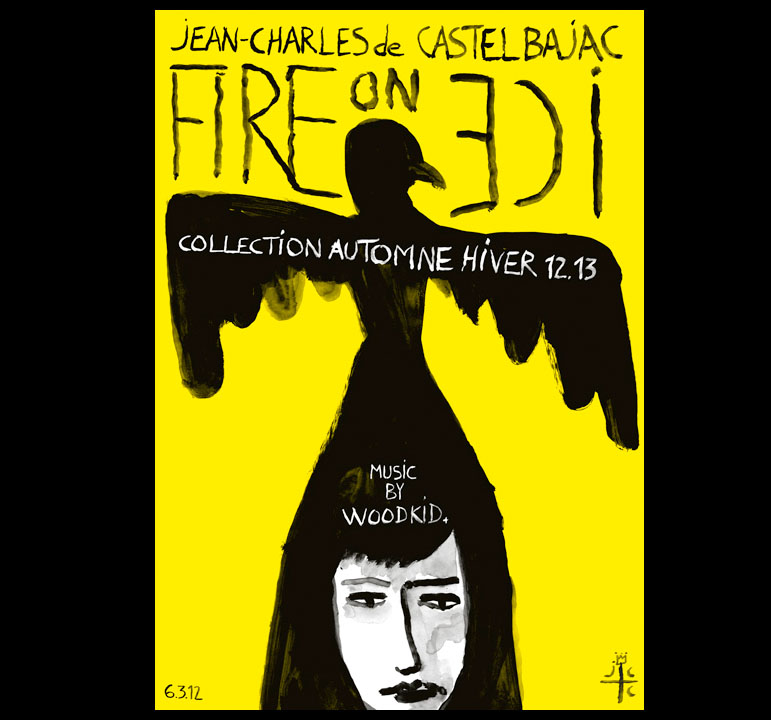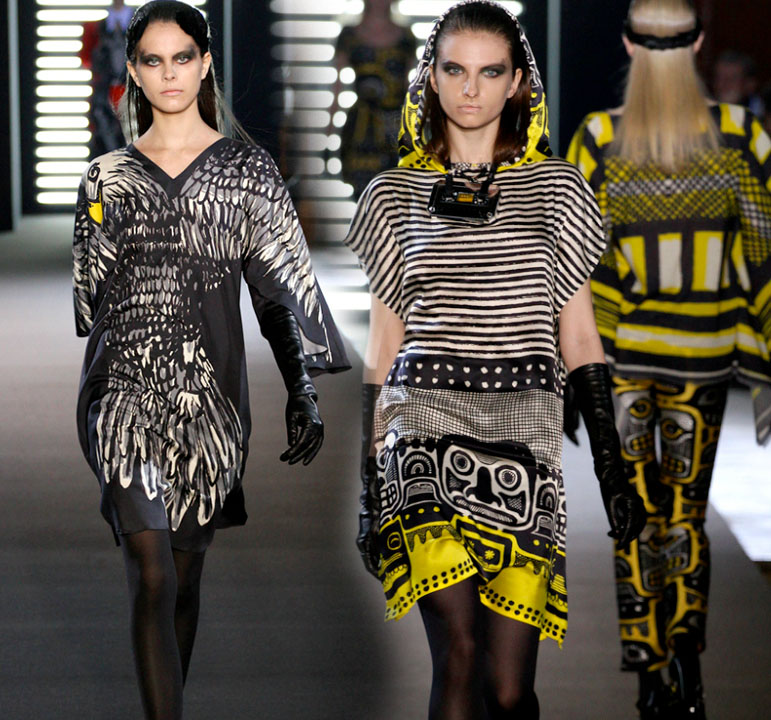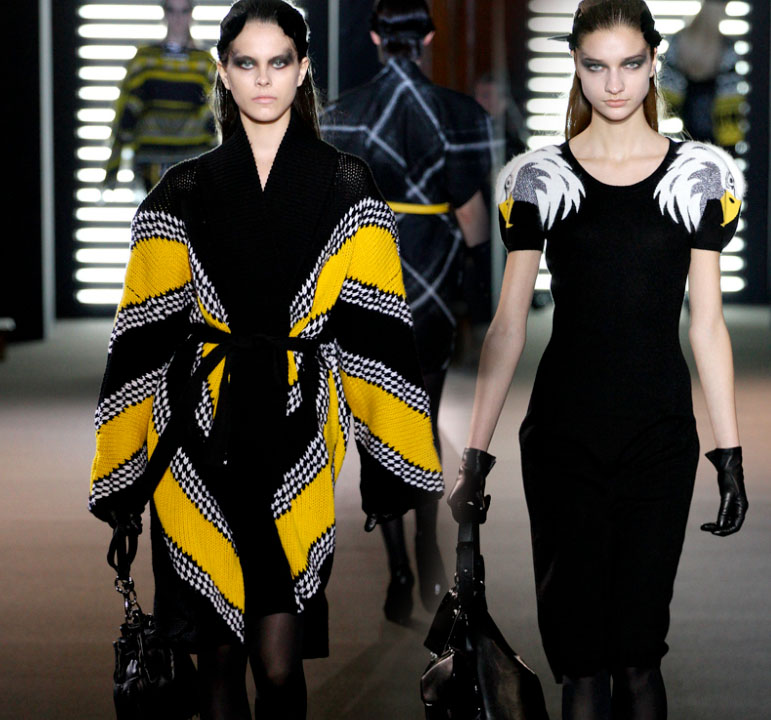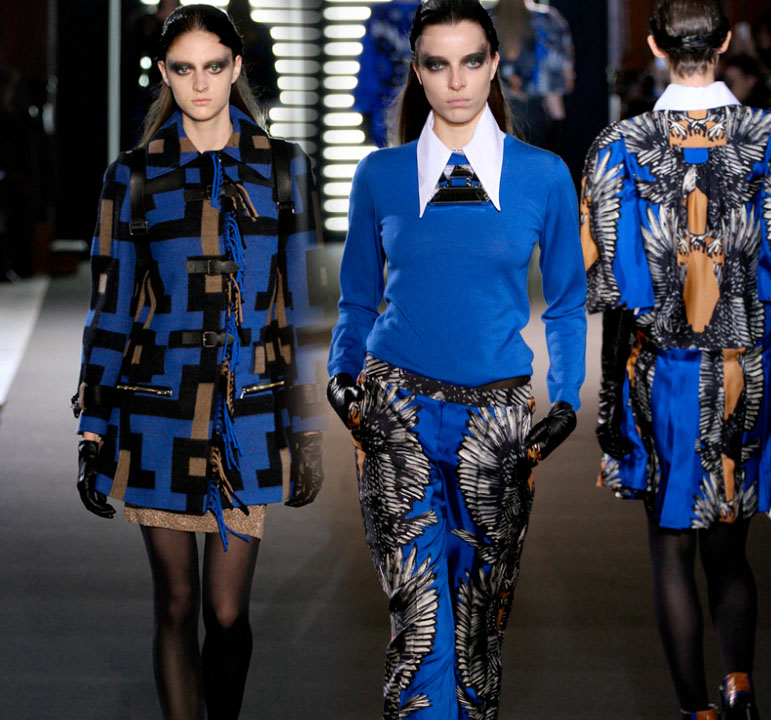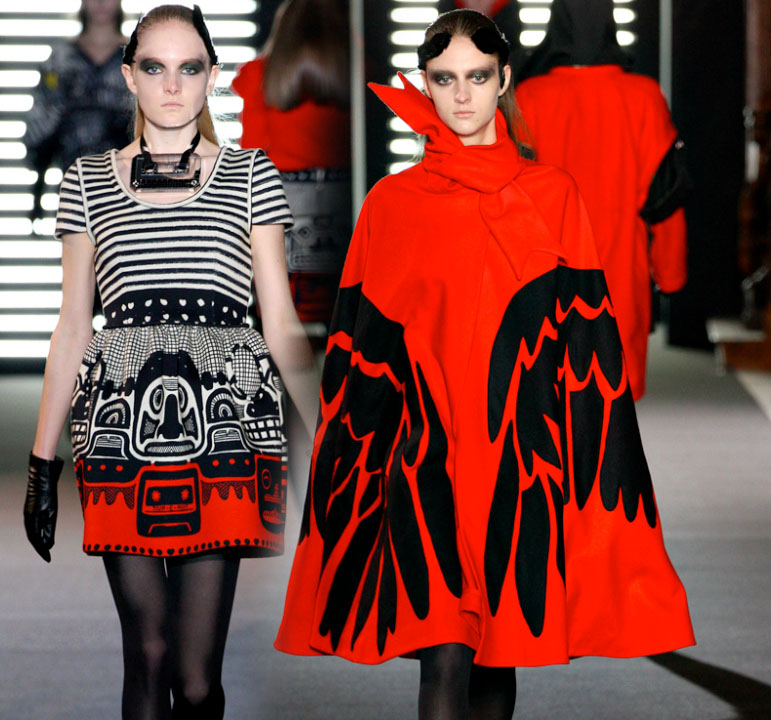 *images via style.com
Hello there fellow Pattern Observers! I am diggin' this Fall collection from Jean-Charles de Castelbajac, which was inspired by the rugged landscape of Iceland. The collection is a beautiful example of engineered prints done right. From the mock-border print dresses to the winged capes and chevron sweaters, the designer thought through the usage of each and every graphic placement. When I see collections such as this one, I always wonder which came first the graphic or the garment?
When I am stuck in a creative rut, I find that thinking about the final product brings on a slew of new ideas. There is something about envisioning how the print will be used, whether it be on a garment or in the consumer's home, that brings about the most compelling ideas.
—Michelle