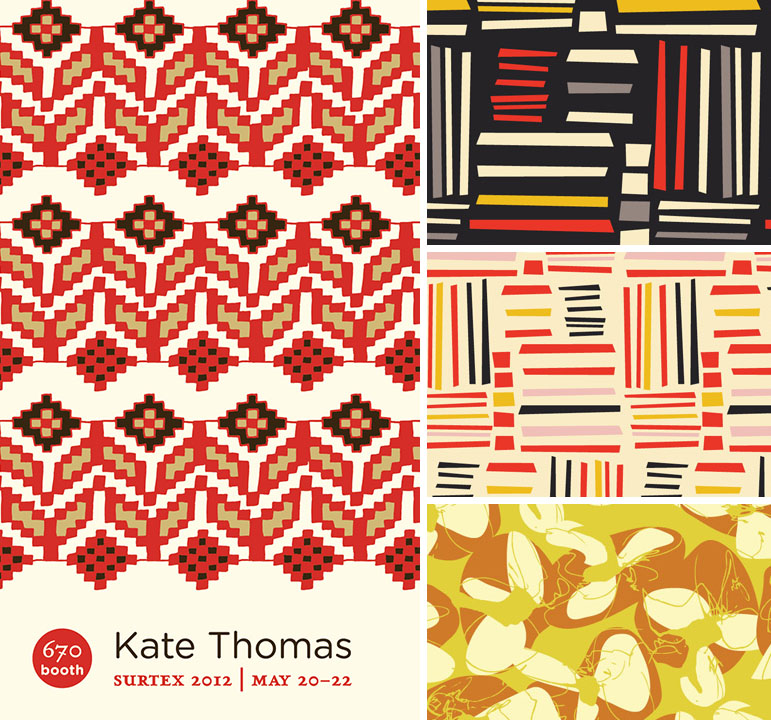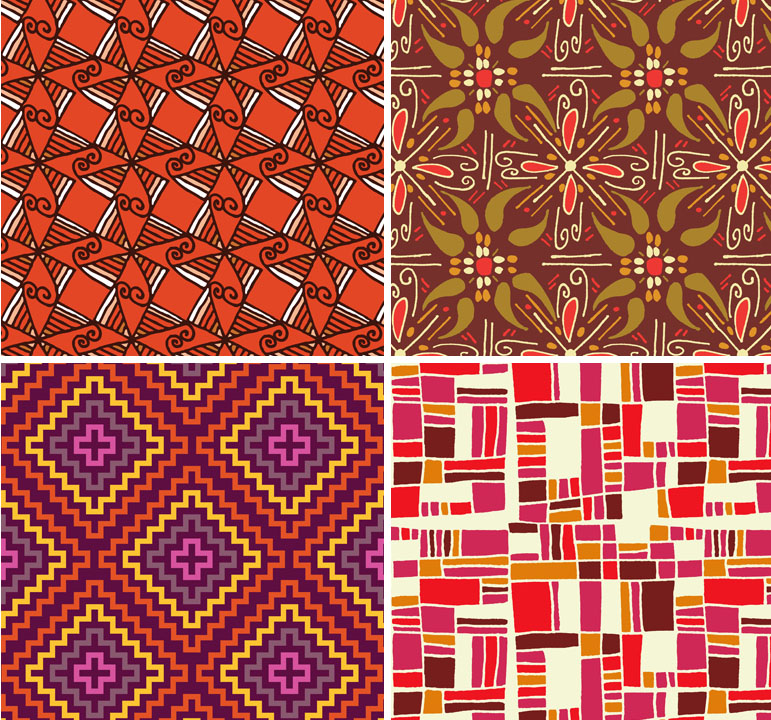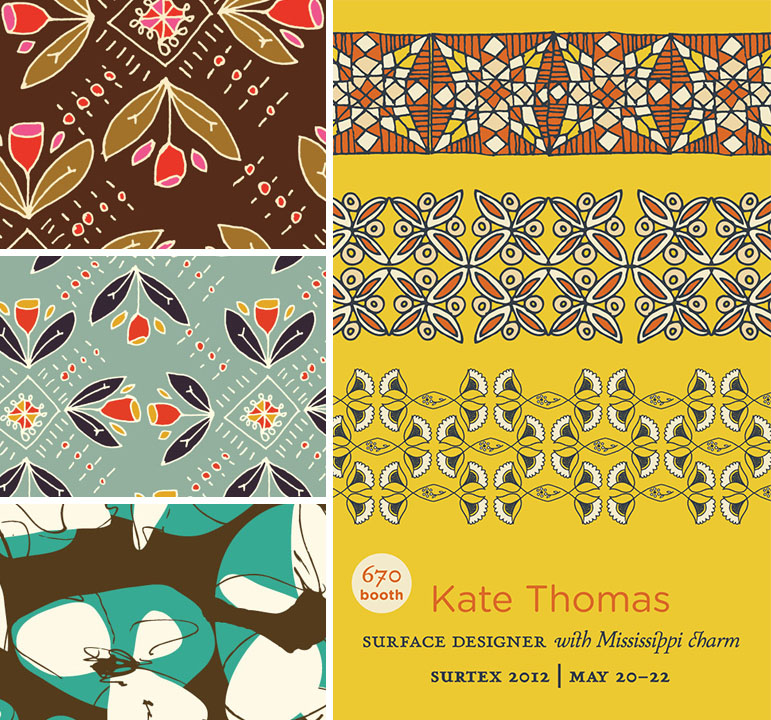 I am taking a break from Monday's usual "Found Pattern" post to highlight one of my favorite new designers to present at Surtex, Kate Thomas. I adore her whimsical designs, her use of color and her absolutely charming story. It is so refreshing to see a designer who puts so much of themselves into their work, but in a way that is totally marketable and speaks to the consumer. Every pattern in Kate's collection is named after someone in her life – mom, grandparents, great-grandparents, dead cats, her mom's cat, her roommate's dog and cat, her boyfriend's mom's parrot, and many friends and fans.
Kate, who hails from Jackson, Mississippi, "started her life over at 27." She left her corporate bank job to major in Graphic Design at Mississippi State University and as she says, "I had not taken an art class since I was eleven. I didn't even know there were different weights of pencils." Since that time Kate launched Little Things Studio, HOW Magazine named her one of 16 Young Creatives to Watch 2012 and she has been featured on a slew of the top design blogs.
Kate left me with this quote from Marian Bantjes, which is too perfect not to share, "But I find that for myself, without exception, the more I deal with the work as something that is my own, as something that is personal, the more successful it is."
If you are at Surtex, you can find Kate at booth 670. If not, you can visit her website or Little Things Studio.