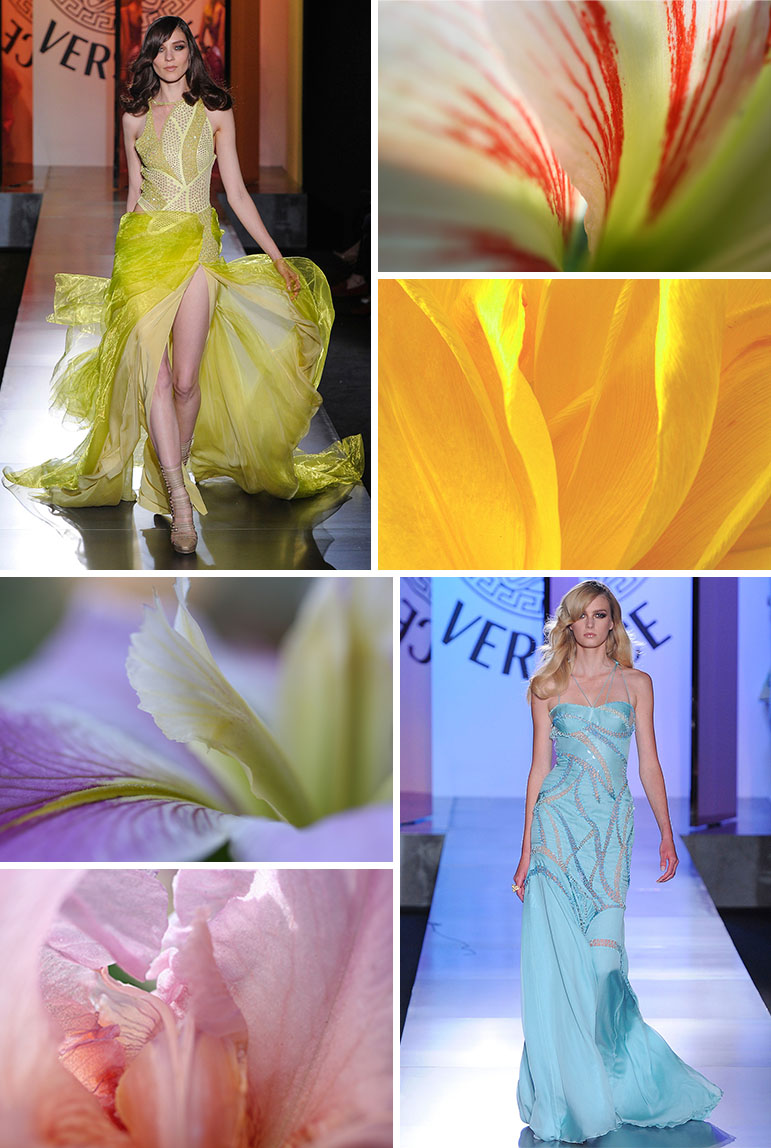 * images via: Versace Fall '12: Vogue.com, "Up & Out" by TinyFroglet, "Floral Abstract" by David Quigley, "Layers" by TinyFroglet, "Energy Flows" by TinyFroglet
Hello there! I hope that you had a fantastic weekend!
I reviewed the Fall couture collections over the weekend and was really drawn to the abstract lines created in these Versace pieces. They remind me of petals and waves, both of which are flattering and feminine, perfect for Spring '14 collections. Most of my clients are in the active/ outdoor industry, so I will have to add a splash of sport, but I am excited to incorporate the look in my work. You can see more from the Versace collection here. Enjoy!
P.S. Did you have time to brainstorm three new marketing tactics over the weekend?