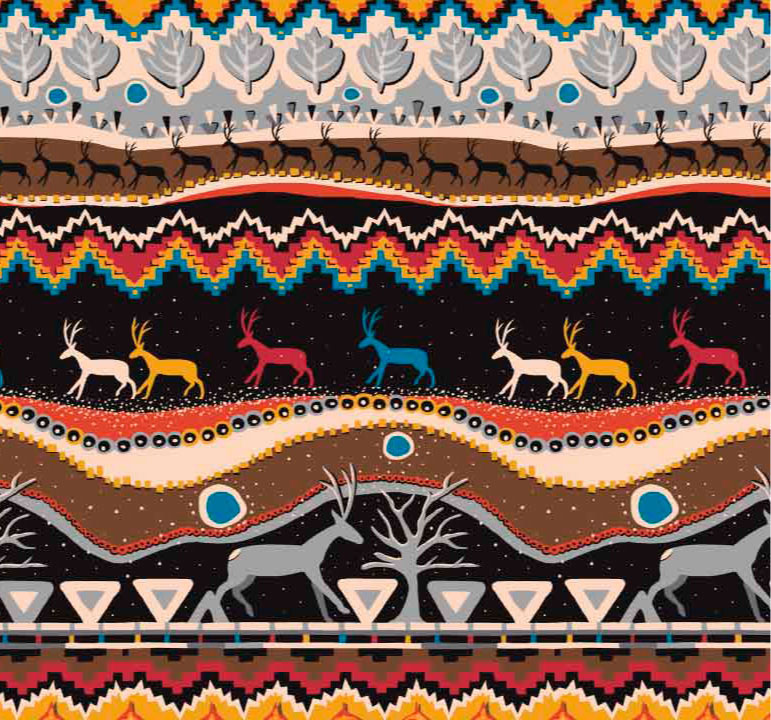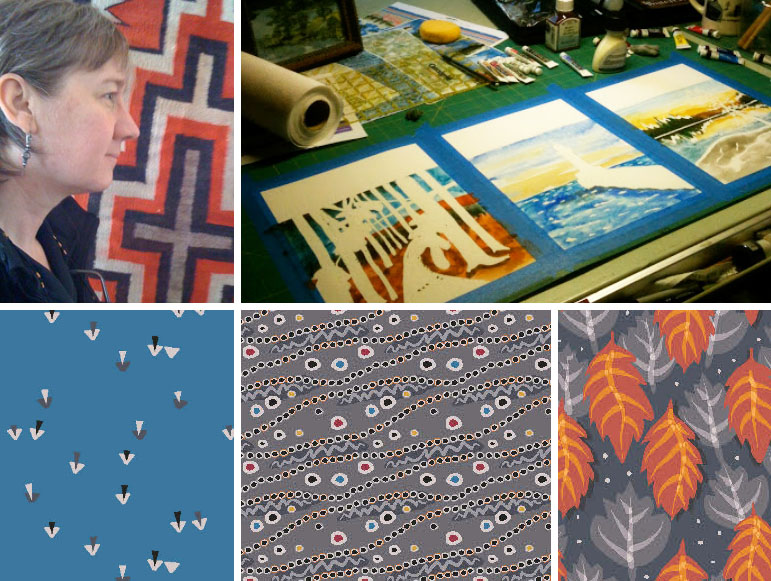 A few months ago I sent out a "checking in with you" email to my Sellable Sketch alumni list. I love to stay in touch, see how things are going and offer any support that I can to the designers. Jamie Kalvestran's response, which you can read below, had me grinning from ear to ear:
"Well, the collection I developed during your "Sellable Sketch" class has made it through quite a few hoops. It's now being sold to quilt shops all over. I can't say enough good things about your process."
An accomplished product designer, published illustrator and with three design patents to her name, Jamie is no novice to the design world, but this was her first full-blown textile design collection! Pretty rad, huh?
"I think my greatest frustration before taking the course was understanding who I was as a designer. I could design and did create designs in many styles. I didn't have a signature look. Once I could see who I was via. color, technique and style it made it much easier to create a look that was "me". I can now create freely knowing what comes out of me is original, authentic and bears my mark. I continue to use this process and always cross reference my new work to see if it fits the criteria of "who I am"."
As you can see, the collection is beautiful. The colors, hand-style, and unique layouts are all important components to this stunning collection. But what makes this collection so fantastic, is that it is all Jamie. This collection oozes Jamie, her inspiration, her passions, her environment and I am sure this is what made the collection irresistible to Andover Fabrics as well.
So what is Jamie up to now? Well, she has a second collection due out this spring with Andover called Chickadee (which I just adore!), and a number of additional collections which are in the works. She stays busy creating new collections, looking for new opportunities for her patterns and posting on Instagram. "Into The Woods" ships to fabric stores March, 2013!
If you are interested in learning the process that has helped so many designers achieve their dreams then join me for The Sellable Sketch.