Chelsea's Challenge is a monthly post series in The Textile Design Lab, in which we share design ideas and inspiration to help our students create new work and build their portfolios. You can read more about the Challenges here.
Today we are featuring two of the stand-out collections created by our members last month, in response to our recent "redecorating" challenge. In this challenge we asked students to re-imagine a room in their own home, by creating a beautiful collection of patterns that would work well together in that room, and make the designer happy day in and day out. Does this challenge resonate with you? We have over 70 challenges now available in The Textile Design Lab. Join us to participate and build your portfolio!
Sarah Nussbaumer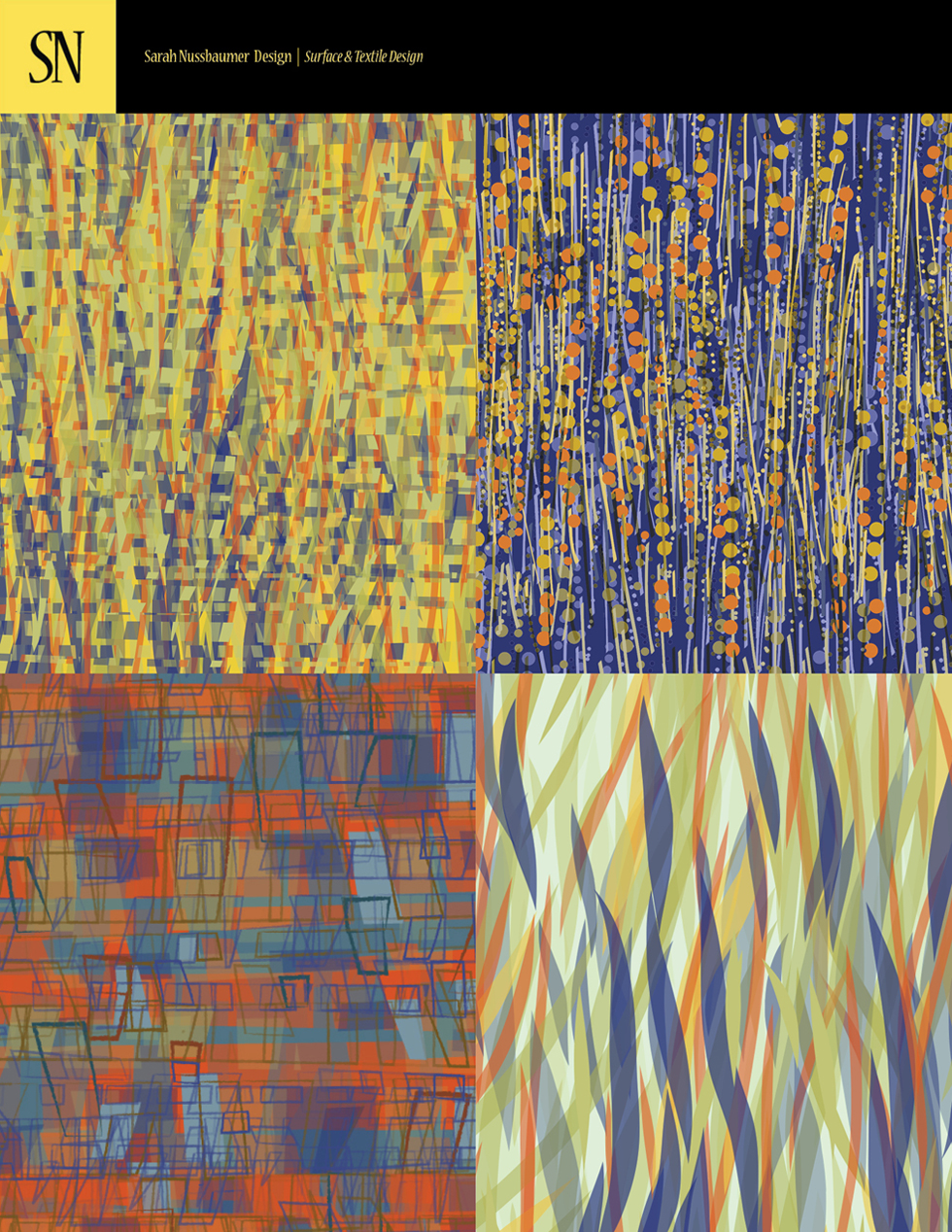 "I have been following the Pattern Observer suggestion to draw and experiment more with imagery and technique. A more expressive, brushy, hand drawn look is emerging as a way that I love to work.
The broad sweep of landscape inspires my work, especially the quality of light at particular times of the day and how it illuminates natural forms. The size, shape, and coloration of natural elements combine to inspire my pattern making.
Currently I work in two apps for iPad to get started, Adobe Ideas and Procreate. These apps let you save files to the creative cloud either as an Illustrator friendly file or as a Photoshop file so that you can continue to work in the full applications. The layering that these applications offer is essential to how I work. It allows for a lot of exploration and recombination of elements."
See more from Sarah at s-nussbaumer.com.
Michele Kellett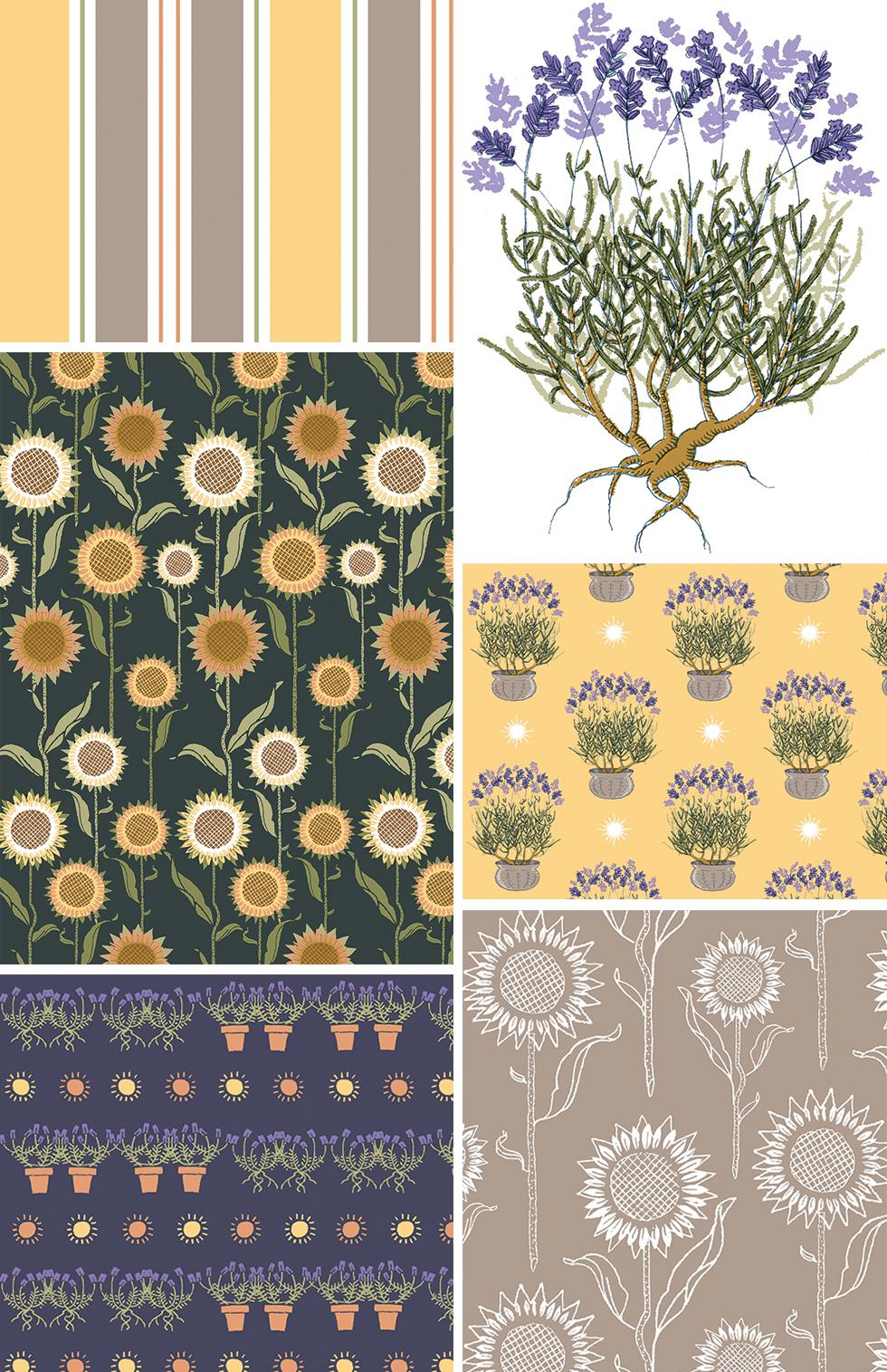 "I am new to pattern design, though I have spent the last decade as an interior designer. I have also been a graphic designer and an art director. After years of buying fabrics and illustrations, I had a lot of ideas about what I'd like to see, so I thought I'd learn to execute some of them.
I always start with a concept (your Backbeat exercise is a good way to develop concepts). And then I do a lot of hand drawing, all of which is little more than doodling — just pencil and tissue — before scanning into the computer. A concept + absent-minded doodling is the best way I know to tap into the well of visual ideas we possess, without editing them to death on the way to the pattern
I like a look that is hand-drawn, simple and crisp. When developing a collection, I think a lot about balancing color and scale across the designs."
See more of Michele's work at www.michelekellett.com.