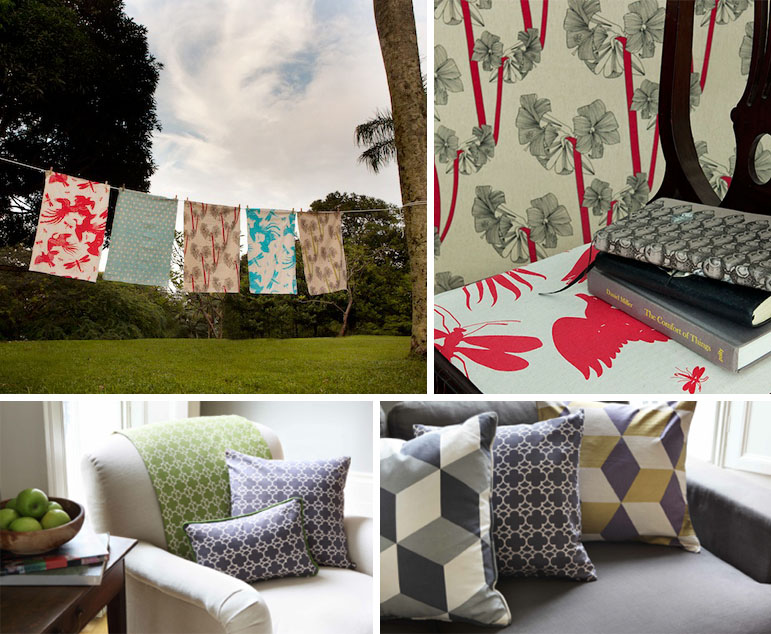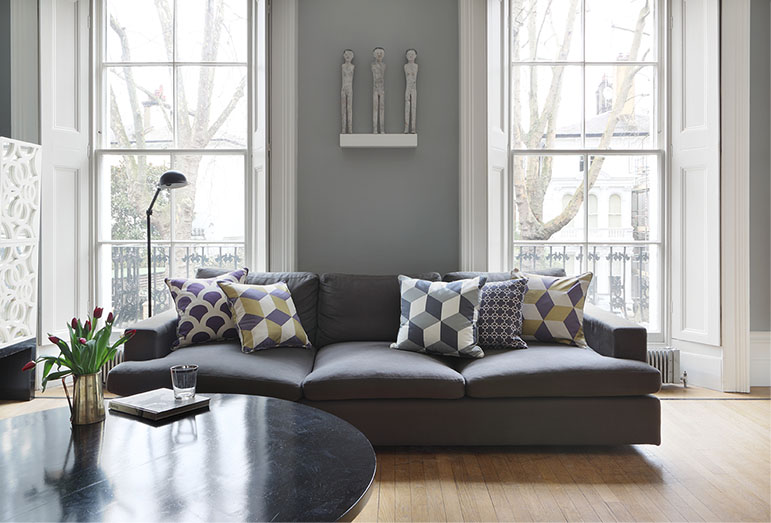 Korla sent over these beautiful photos of their latest collection and I fell in love with the way in which the brand uses color. I was working with a designer last night and pointed out that she was using too many two color patterns in her collection. "You need more color! What about adding a few four color prints?" Well, Korla's collection is a reminder that a stunning, dynamic collection can be created with only two and three color patterns. Instead of color, they rely on spacing, layout and scale to add diversity to their collections and the results are stunning!
Korla was created in 2011 by Jane Bonsor & Ted Utoft and "creates and manufactures original collections of colourful and contemporary textiles. Our fabrics are available by the metre, as made-to-measure curtains and blinds, or across a line of bespoke home accessories."
Jane, who also launched the fashion label Pocket Venus, is the British-born designer behind Korla. "After moving to Singapore with her husband, she sold her business, had three babies in quick succession and decided to leap into the world of interiors with the launch of Korla. As Creative Director she has chosen the best prints from her Pocket Venus catalogue, tweaking both colour and scale to transform them from fashion fabrics into a dynamic interiors collection."
Ted grew up in a small town in the American Midwest. Upon graduating he ventured to China where he worked as a journalist in both Beijing & Shanghai. "He later came to Singapore to work as a qualitative market researcher and brand consultant finding out what makes Asian consumers tick. Clients included major multinationals in consumer goods, alcohol, travel, insurance, finance, oil, telecommunications and entertainment. After more than five years of travelling the region for the marketing and branding industry he joined Jane to serve as Korla's Executive Director."
You can see more examples from their fabric collection here. Have a fabulous weekend everyone!