In the 2013 Pattern Industry Survey, 508 out of 773 designers answered this question : "How do you market your business?"
The full results can be seen in the graph below, but a shocking 63.6% use facebook, 55.9% use blogs and 49% use Linkedin. Designers have dived into the world of online marketing and are out promoting their patterns on a daily basis. This visibility, and the energy that I have seen in this market over the past year, are very exciting. More designers are beginning to take their businesses seriously and are running them in a professional manner.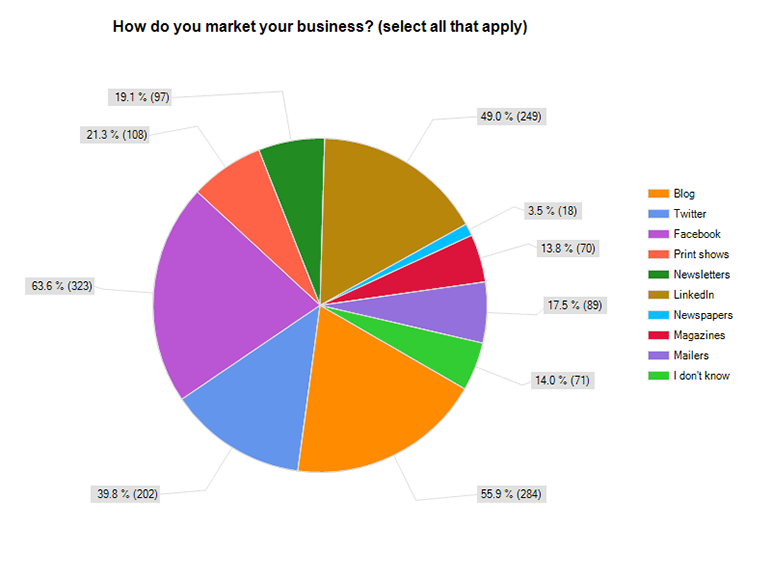 Despite this increased visibility, only 27.8% of designers are satisfied with the state of their business. This dissatisfaction is most likely due to low sales. 49.1% of designers report earning below $10,000 a year from their business.
Increased competition, a slow economy and a changing marketplace could all be blamed for these results, but these factors are not within our control. What we do have control over are the investments that we make in our business. We typically think of investments such as a new printer, or hiring an assistant or even the emotional investment in our work, but we tend to forget about the time that we invest in our business.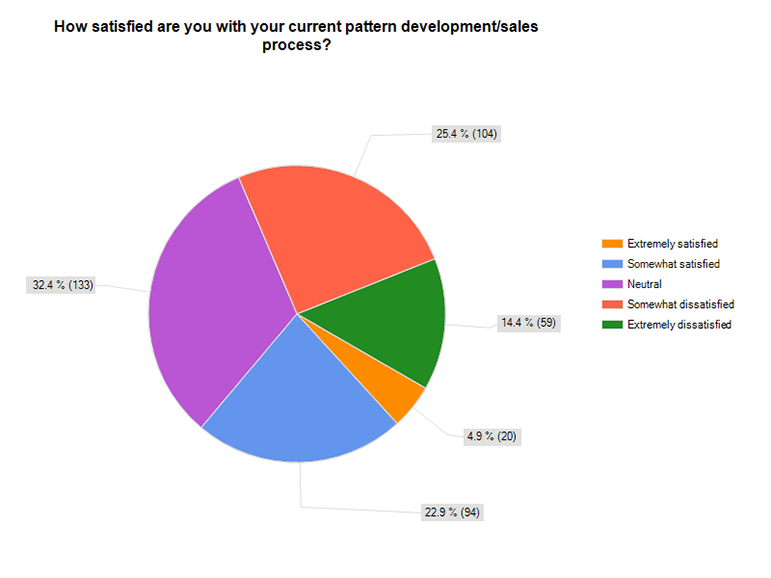 Designers start out on the right track: focusing on their artwork, honing their craft, improving their techniques, but at some point a shift occurs and an obsession with visibility takes over. We develop a hunger for more facebook fans, more twitter followers, more blog hits and all of a sudden we are living in a hectic world of competitions, hops, posts, newsletters and tweets. Our sketchbook becomes further and further out of reach until we are saying to ourselves, "Where is that thing?"
Staying in the forefront of your customer's mind is essential, but the most important investment that you can make in your business is in your artwork. Without having the highest quality artwork, all the visibility in the world is not going to grow your business into something that is long lasting and sustainable.
Where have you been investing in your business? Do you need to create more of a balance? Maybe you really do need that new website, or maybe it's as simple as finding your sketchbook, perfecting a new pattern layout or taking a workshop.
If you have any insights to share, please do so in the comments below. Thanks for reading!
-Michelle