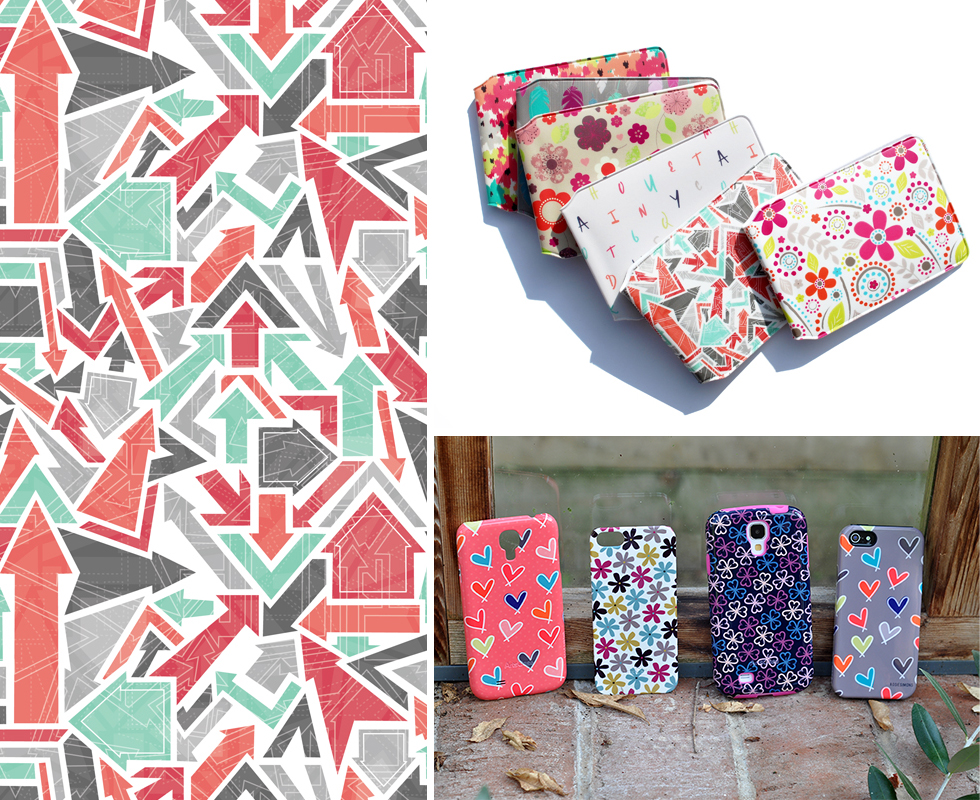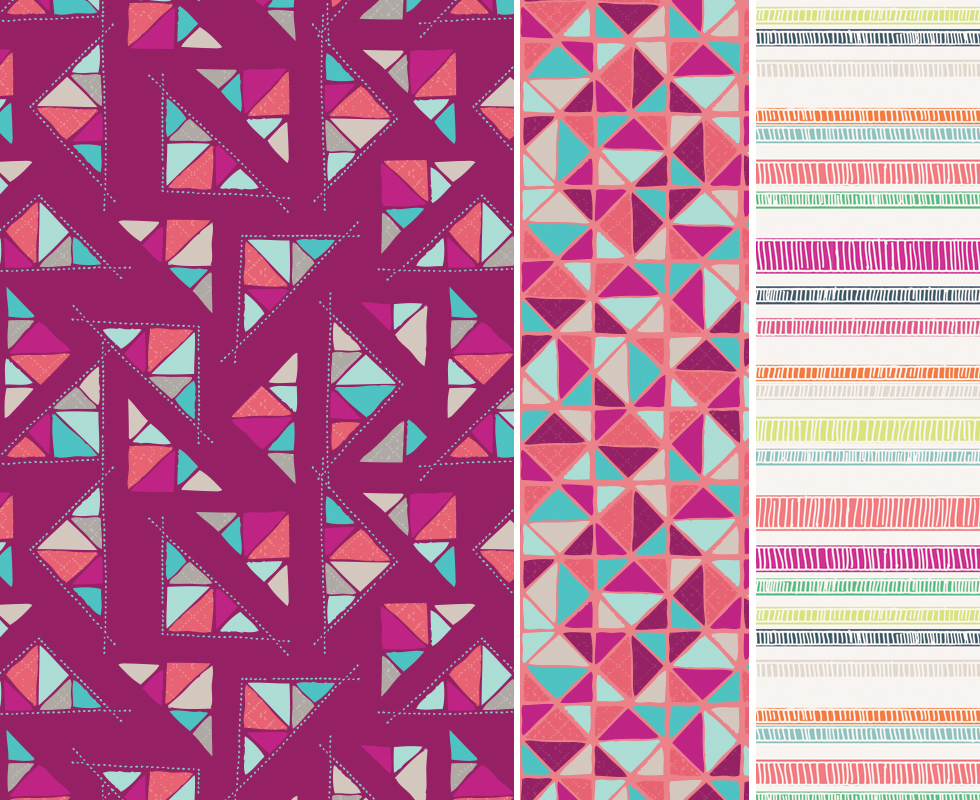 Today we are pleased to feature Rosie Simons, a UK-based graphic and surface designer. You just can't help but smile when looking at her bright, cheery designs! Rosie is "naturally inspired by things around her, from day to day items to nature. She automatically visualises how imagery and objects will translate into designs, motifs and patterns. She is passionate about both graphic and surface design and has developed her style to incorporate both these passions, a simple and clean but colourful aesthetic; combining graphic illustrations, pattern and typography. Rosie's passions lie in making something eye catching, whether that be a great logo for a company or a surface design used on products from stationery to gadget cases and homeware."
Rosie has an Etsy shop where she sells some absolutely lovely greetings cards, notebooks, pocket mirrors, patterned card wallets and more! Her designs are also available to purchase on gadget cases from ArtsCase and Keka Case.
Rosie is available for commissions and licensing and will be at Surtex this May, in booth #250. For more information visit her website.
Have a great weekend everyone! -Chelsea