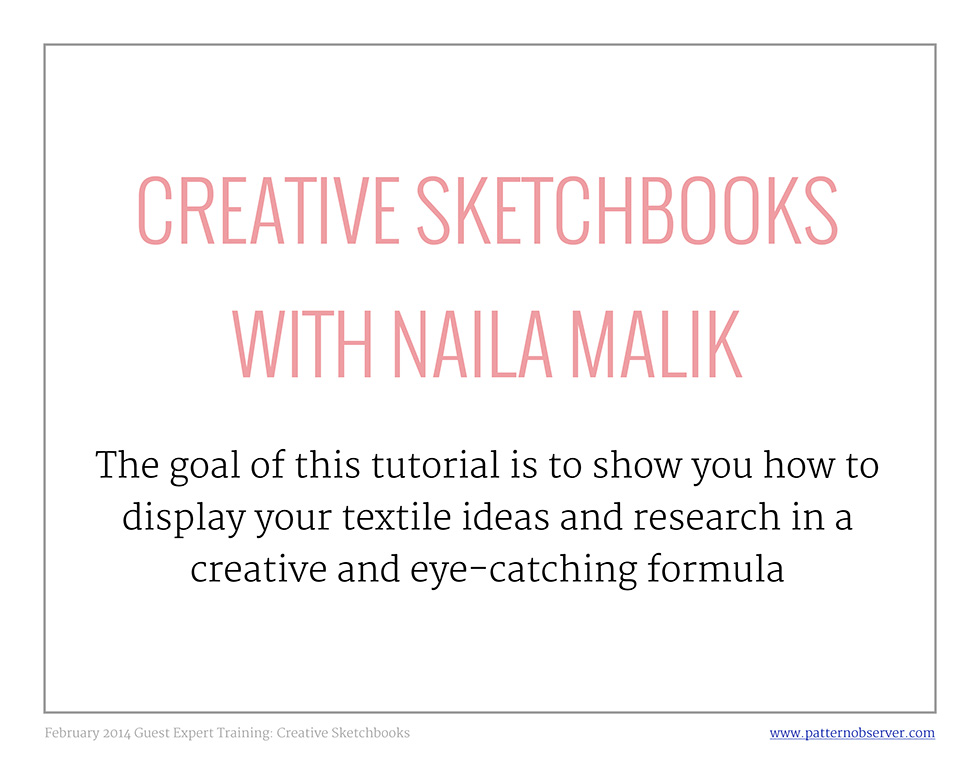 Each month The Textile Design Lab welcomes an industry expert who offers training in their area of expertise. This month we are excited to welcome Naila Malik, a British textile designer and lecturer. In this excerpt from her full 34 page training, you'll learn how to display your textile ideas and research in a creative and eye-catching formula. Download your free training here.
Naila studied at Winchester School of Art and has worked in the fashion industry for several years designing for the high street, creating hand painted and CAD textile collections. She has also worked as a freelance designer for several London design studios including Palm Studios and Whiston and Wright, as well as working as a textile lecturer. Naila writes, "I am a very commercial, trend driven, versatile designer and am passionate about pattern, colour and good design!"
You can access the full training and all of our Textile Design Lab courses by joining today. Next month we are THRILLED to welcome Petri Juslin of Marimekko so stay tuned!