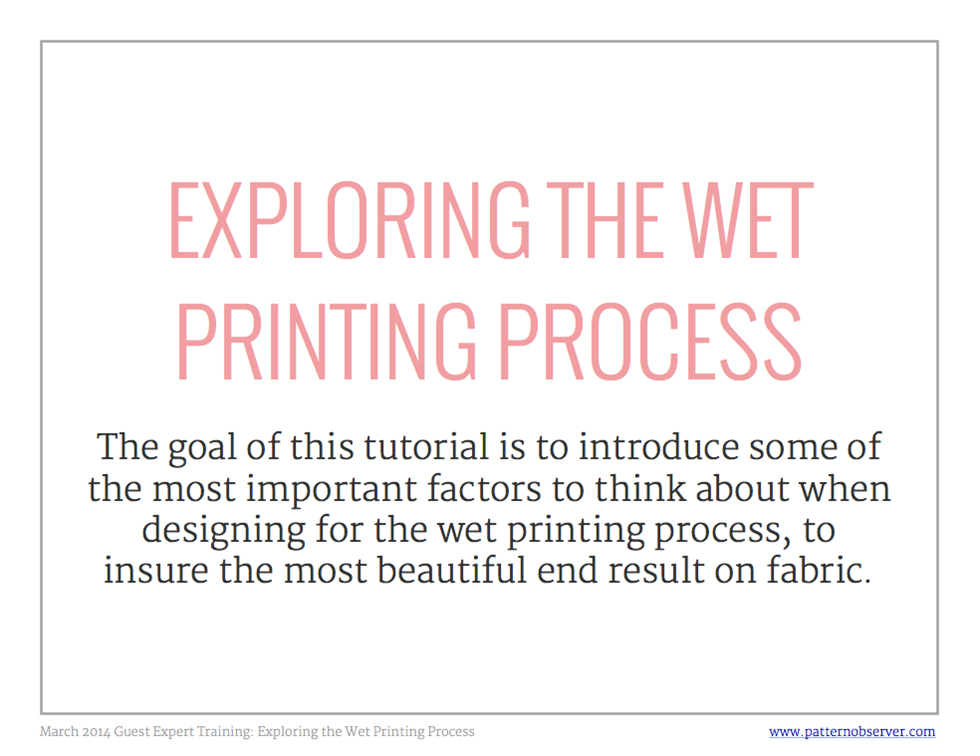 Each month in The Textile Design Lab we welcome an industry expert who offers training in their area of expertise. This month we are thrilled to have Petri Juslin, the Artwork Studio Manager for Marimekko, and an expert in the print production process.
"I came to work in Marimekko's printing factory when I was 23, this was in spring 1986. I learned a lot of screen making and printing, and soon worked in the artwork studio. From the beginning of 1989 I was pretty much responsible for making the designs printable. At that time there were no computers in this process. I learned the traditional methods." You can learn more about Petri in our interview from earlier this month.
Today we are pleased to share this excerpt from Petri's full 23 page training, in which you'll learn some of the most important factors to think about when designing for the wet printing process, to insure the most beautiful end result on fabric. Download your free training here.
You can access the full training and all of our Textile Design Lab courses and members-only content by joining today. Next month we will be welcoming Sarah Grubbs, Lead Graphic Designer for Nike Swim, as our guest expert for April. Stay tuned!