Pop Art Patterns is part of a series on the history of surface design by Julie Gibbons.
Like many other trends in surface design, 60s styles were developed alongside movements in Fine Art, and the Pop aesthetic is no exception.
Pop Art in painting and sculpture started in the 50s, but was at its height in the mid 60s. It had as its core concern the explosion of advertising, mass production and consumerism that dominated the time. Roy Lichtenstein reinterpreted the strip cartoon aesthetic through painting and Andy Warhol made a point of mass producing images of previously mass-produced items, for instance silk screen prints of Marilyn Monroe and Campbell's soup cans.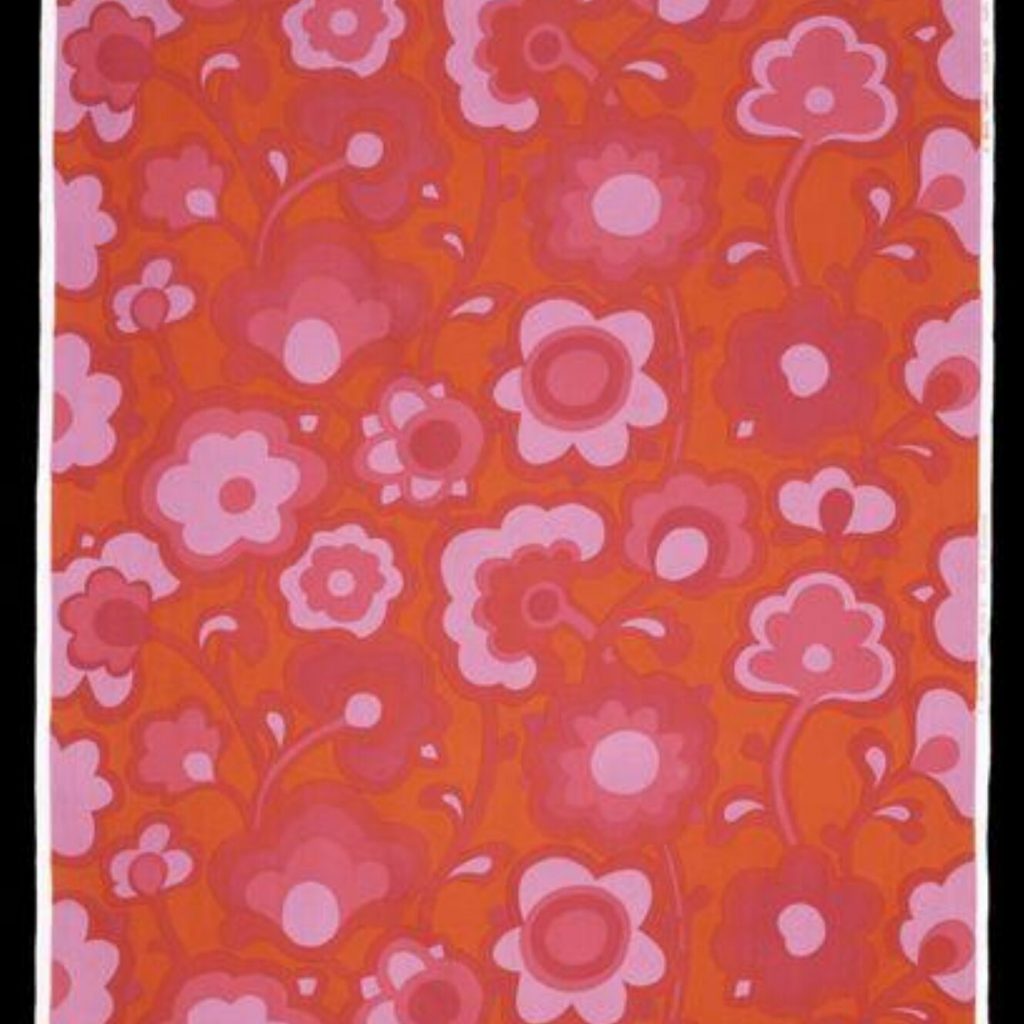 Surface design eagerly absorbed these ideas, using the Pop aesthetic to reinterpret a wide variety of motifs from a huge range of classic, folk and ethnic sources. The resulting Pop Art patterns were simplistic, flat, richly colourful, and unashamedly bold. Gone were the floating layers of form over colour and elegant restraint of the mid century. A cartoon-like style developed and was used by many designers, with forms often defined by strong outlines and fills occasionally simulating the dotted mesh used for printing halftone.
Florals appeared in abundance, large scale designs were printed in saturated hues of purple, red and hot pink, and sat next to complementary and vibrating hues of blues, vivid greens and oranges.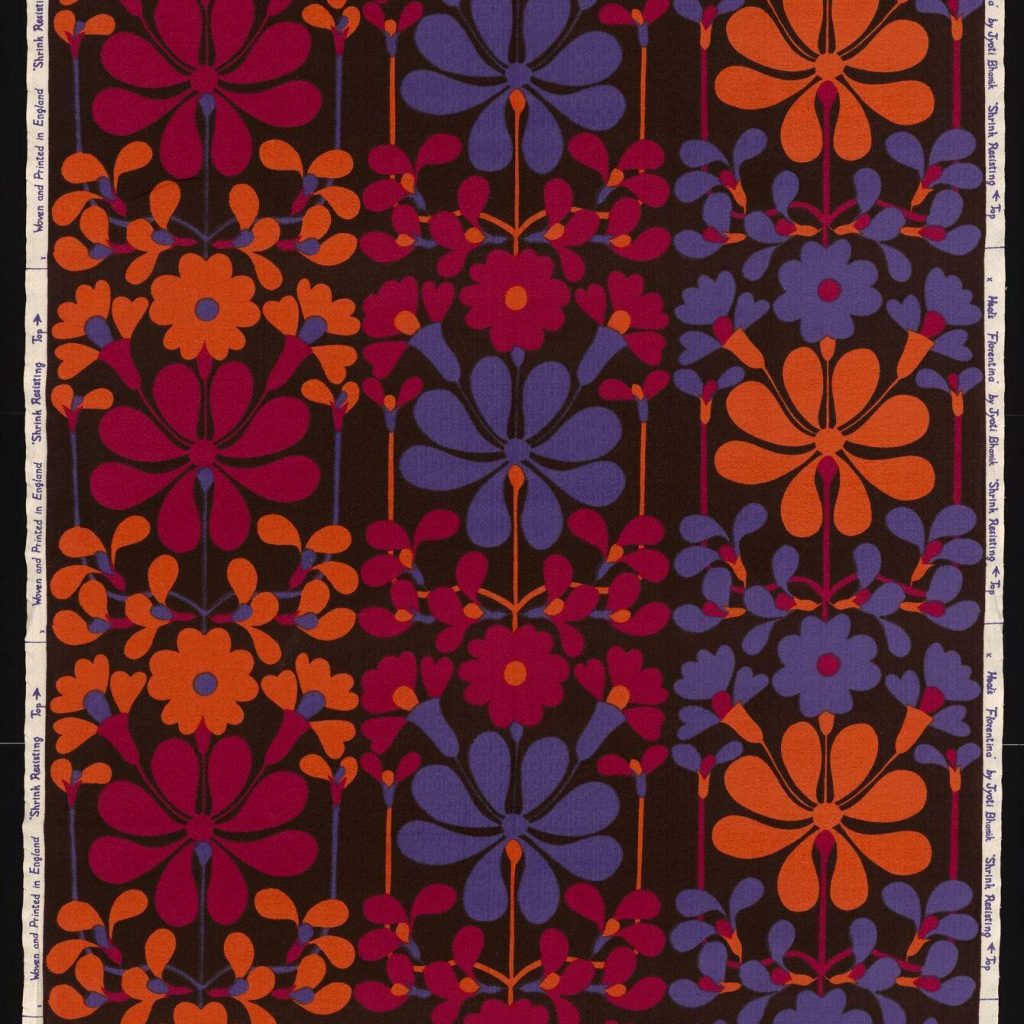 It was an astonishing time for designers, with a dazzling array of inspiration and colour at their fingertips, and there were several prominent designers creating Pop Art patterns.
Jyoti Bhomik produced Pop Art patterns that reinterpreted Indian motifs through Pop. Having first trained as a graphic designer, she was skilled at reducing forms to their essentials, resulting in work that was bold and crisp, and Indian Summer is a perfect example of this.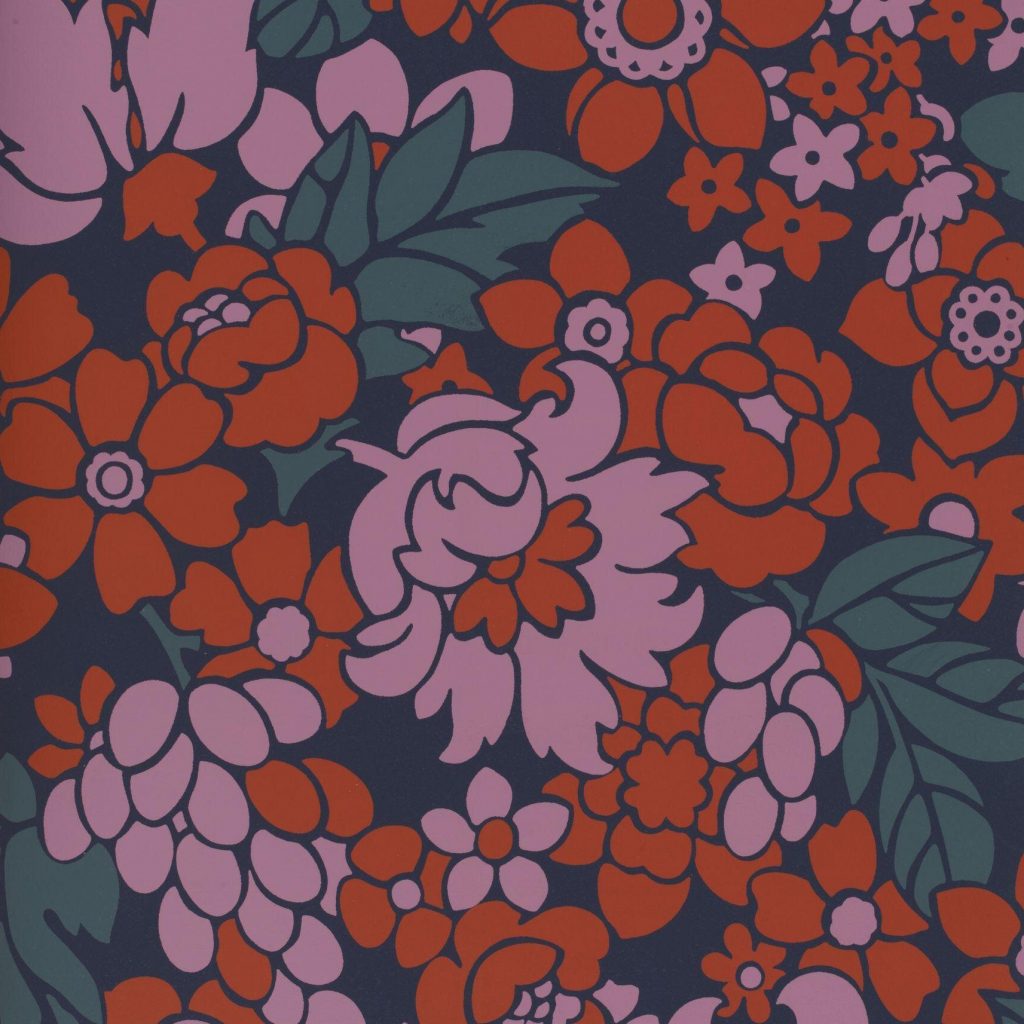 Revivalism was rife, and many historical styles were plundered. A wonderful example is the Berkley by Edward Pond – classic Greek decorative motifs were reinterpreted as a large scale design in opulent silver.
Peter Hall was another high profile contributor to Heal Fabrics, with many of his designs featuring natural forms in Art Deco and Nouveau style arrangements, such as Tivoli.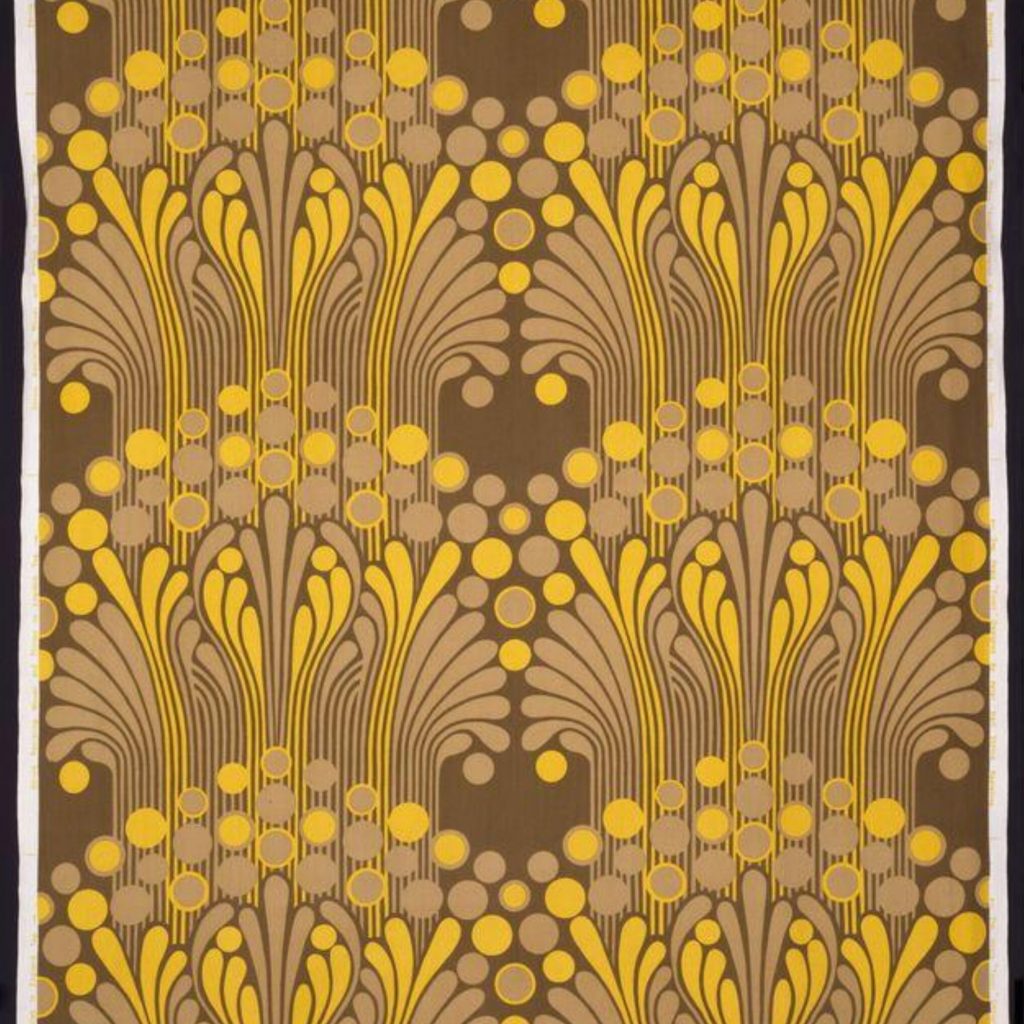 With all that was going on in design with historical revivalism and influences from the far East, mass media and production, it is almost too much to contemplate that psychedelia was then also thrown into the mix.
To be continued in next month's textile history post…