Quercus & Co. is a wallpaper design and printing company based in Redfern, Sydney. It was launched in May 2012 by Adam Jones. Adam creates gorgeous wallpaper patterns that we are excited to explore in today's post.
A graduate of Textile Art at Goldsmiths College, London, Adam has 20 years' experience exploring the nuances of pattern & colour and has taught colour & design at the University of Technology Sydney. He worked for over 10 years as a colourist and consultant for Porters Paints and spent many years as a decorative painter. Quercus & Co. is the culmination of his avid and enduring love of colour and pattern.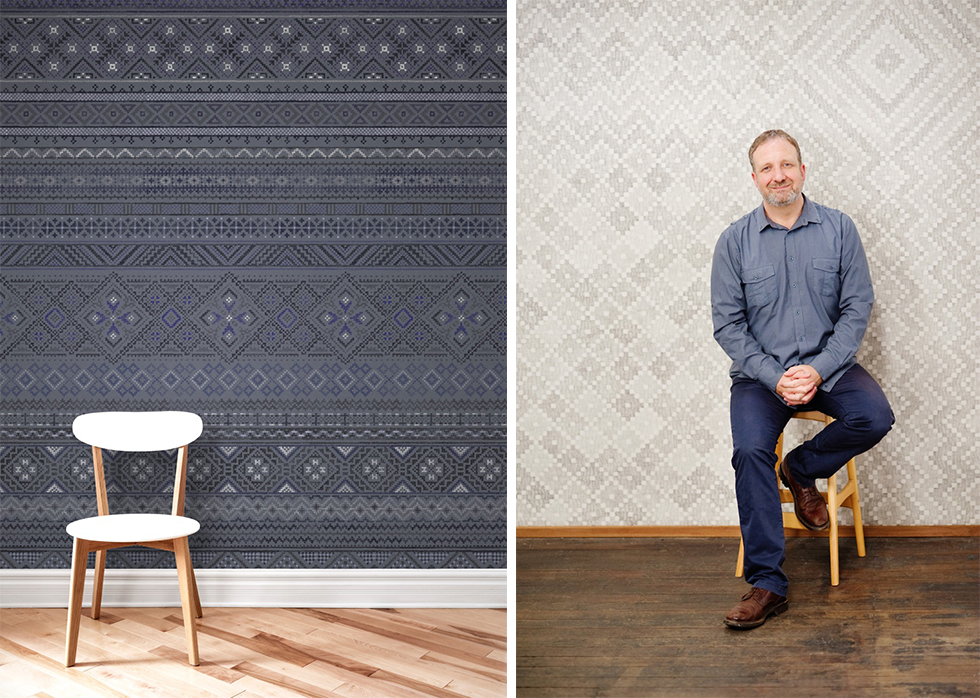 "We love pattern and colour! It's joyous, uplifting, energising and beautiful to have in your home.
Our designs are more like 'art-paper' for walls rather than traditional wallpaper. All hand-painted or drawn and printed onto eco-friendly paper they add a wonderful painterly style to any interior.
We love the characteristics of hand-made marks on paper – washy watercolours, scratchy charcoal, soft pencil, blobby block-print. Our artwork is first created by hand and then printed using the latest digital techniques.
The innovations in digital printing are fast-paced and very exciting. Like all forms of traditional printing, digital printing is basically ink on paper, yet it offers a much greater scope for multiple colours, detail and complexity.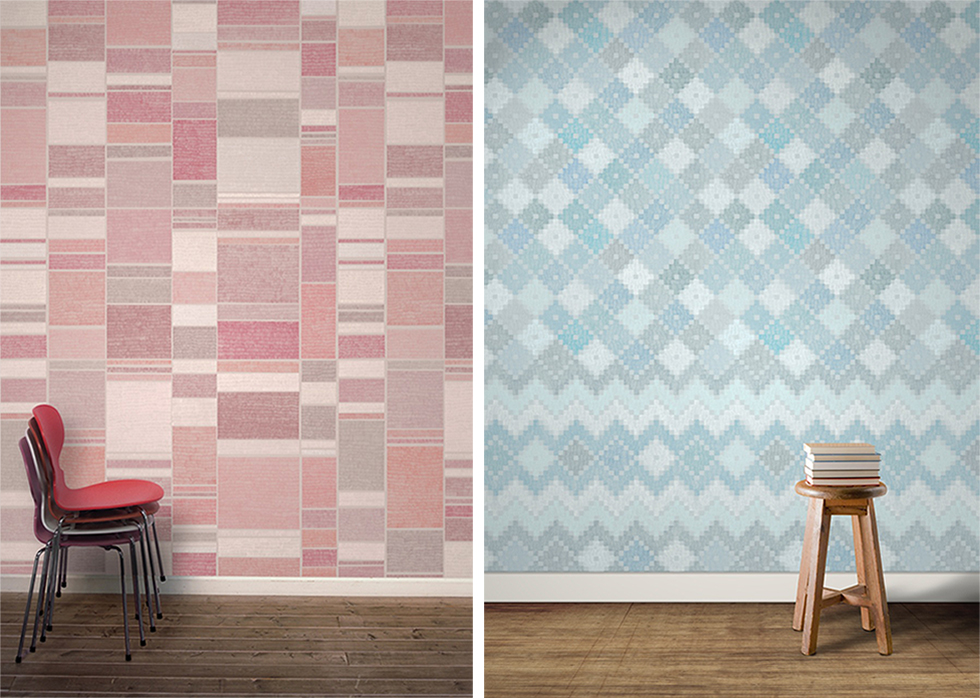 Keeping ahead of ecological innovation is something we aim for. Our wallpaper is made from 30% recycled post-consumer waste and 70% PVC-free cellulose fibres from sustainable & renewable resources. Our paper is a non-woven, heavy-weight smooth matt wallpaper suitable for residential and light commercial interiors. We design and print to order locally."
The HANDCRAFT Collection is a set of large-scale designs all drawn with coloured pencil on softly mottled paper backgrounds. The wallpaper patterns have been inspired by traditional Scottish and Nordic knitting and weaving patterns.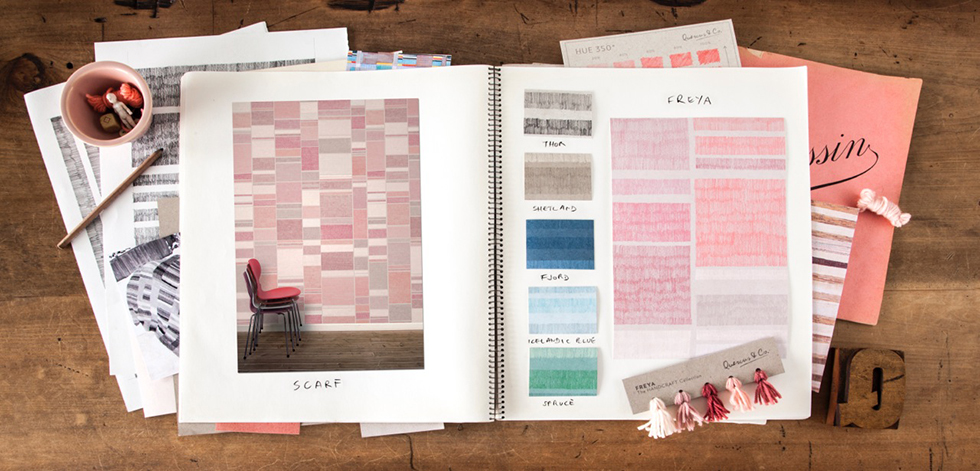 -Fair Isle has been drawn in small 'stitches' following the multi-coloured intricate knitting pattern of the Scottish isle of Shetland. The pattern repeat is 2.5 metres so the design changes up the entire wall.
-Weft is a simple sketched series of 'twill' lines running horizontally across the wall. The pattern repeat is also 2.5 metres tall.
-Scarf has been inspired by a blanket made of knitted scarves. The design is drawn in blocks running vertically, again a 2.5 metre tall pattern over 2 panels creating a huge artwork for the wall.
-Oslo is taken from a knitting machine punch card. The name connects the design to its Scandinavian origins.
The designs each come in six different colours, with names like Thor, Freya, Wolfsbane, Icelandic Blue, Fjord, Wildflower, Spruce & Shetland.
See more at quercusandco.com.