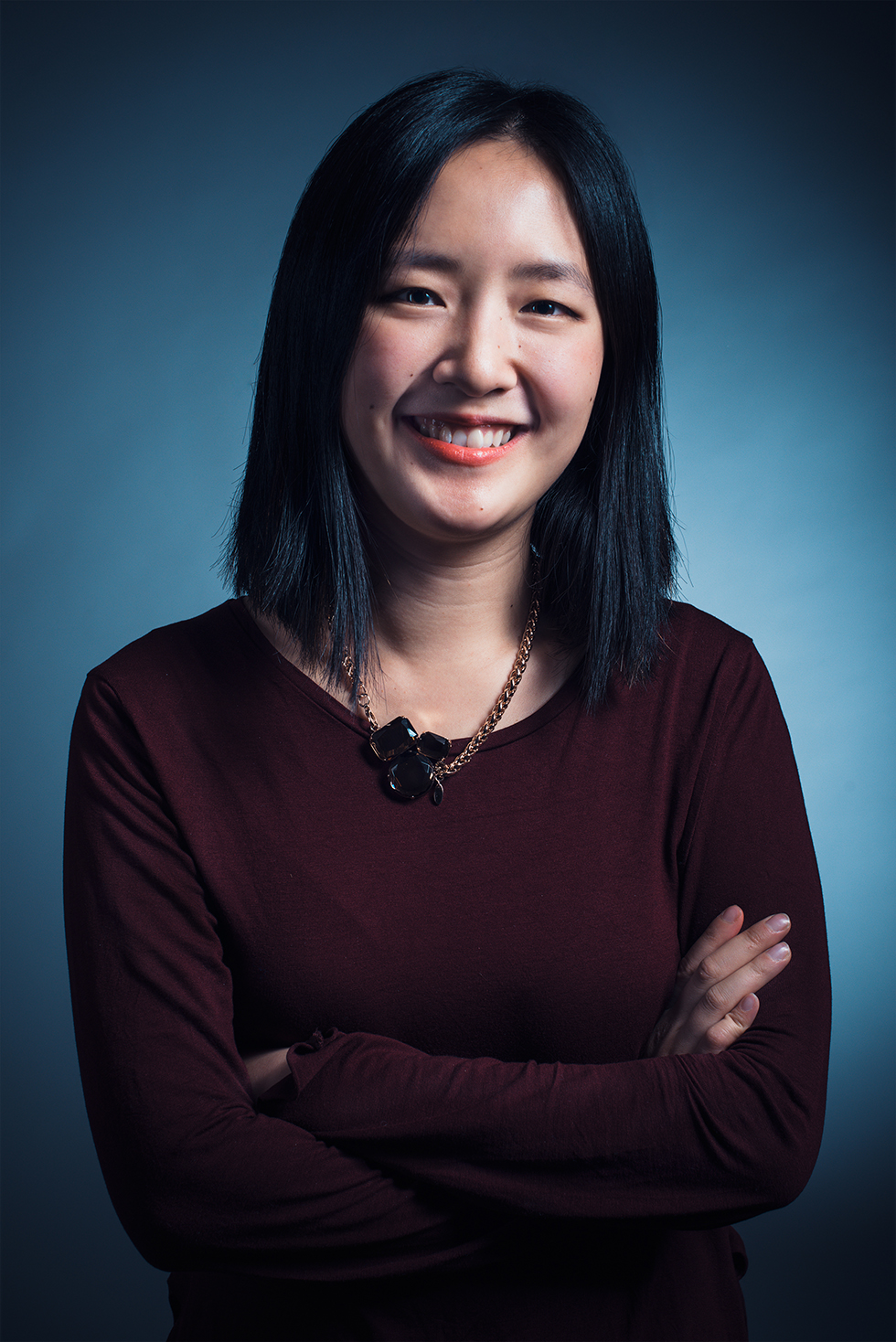 Amy Sia is a London-based licensed artist and textile print/fashion designer known for her distinctive bold use of colour within joyful, energetic, feminine and painterly designs. Amy's designs have been used by fashion designers all over the world including Calvin Klein, Donna Karan, Anthropologie and many others, and she also has her own product line. We are delighted to have Amy join us as our guest expert for September in The Textile Design Lab!
Today we are sharing an excerpt from Amy's full interview posted in The Lab. Join us today to gain access to the rest of the interview, as well as Amy's free training on the different ways of earning a living in this industry that she has experienced– commissions, selling through an agent, and licensing and manufacturing her own product–which will be posted exclusively for Textile Design Lab members later this month. Enjoy!
Tell us a bit about your design background. How did you become interested in textile design?
I've always loved art and fashion. In my final year at school I was deciding between whether to study fine art or fashion design. In the end I chose fashion design and studied at RMIT in Melbourne Australia. After graduating I worked in the fashion industry in a few different roles including design and production for high end design brands but also for mass market producers, in the womenswear and childrenswear market.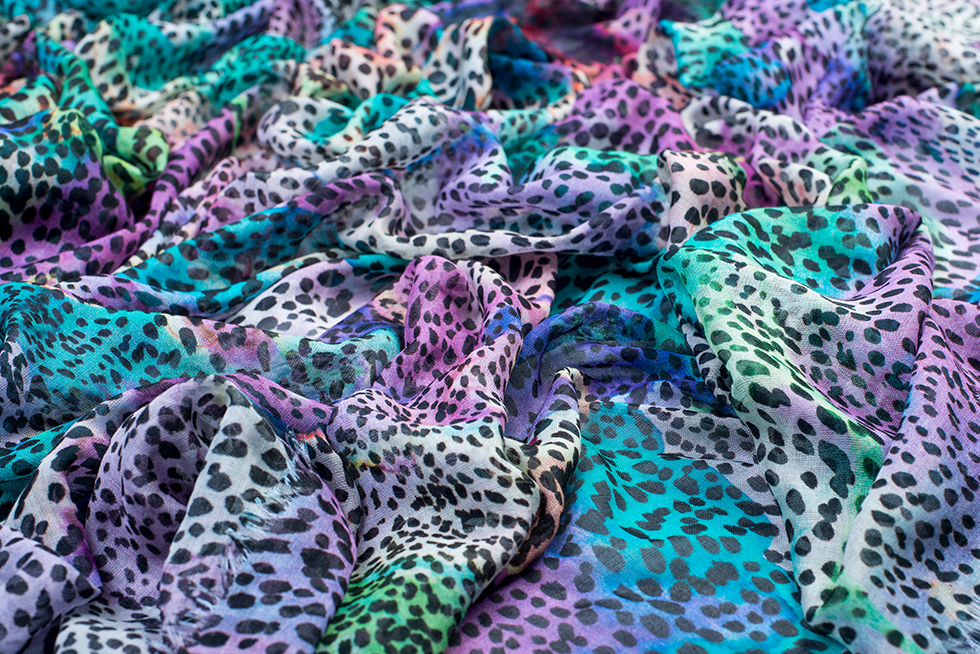 You have a very recognizable style to your work–is this something that developed naturally or did you have to make a conscious effort to create a cohesive body of work?
My style did develop naturally. I just keep doing art that I love and this usually involves painting and lot of bold colours!
A very distinct style isn't necessarily a good or bad thing. I have fallen into the work I do because my work is very distinct. If your style is very changeable and you have a lot of different styles you might be well suited to working for a textile print agency where you are required to work on different briefs and within different styles.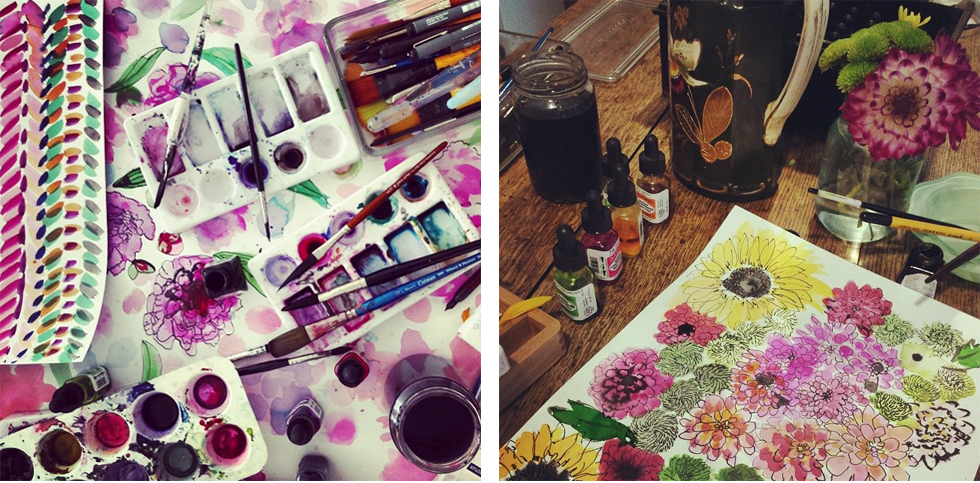 Tell us a bit about your design process. What media/design tools do you like to use? 
For my own work I usually begin my process by looking for inspiration. It can be anything something I've seen while out, something I've seen at an exhibition or gallery, something online from a blog or Pinterest. That might spark a composition idea, colour idea or a theme idea this is usually just a starting point. I will then do a large amount of painting sometimes I'll experiment with another art form (marbling, drawing, collage etc). Once I have gathered enough material I'll scan everything in and start experimenting with it in Photoshop. Sometimes I'll tweak things only a little but often the original piece is unrecognisable when next to the finished design.
I like to experiment with things, but I am constantly using my Wacom tablet, Photoshop, Colortrac scanner and Dr. Ph. Martin's radiant concentrated water colour, watercolour paper. I also use Scola marbling inks, gauche, traditional watercolours, pencils and metallic inks.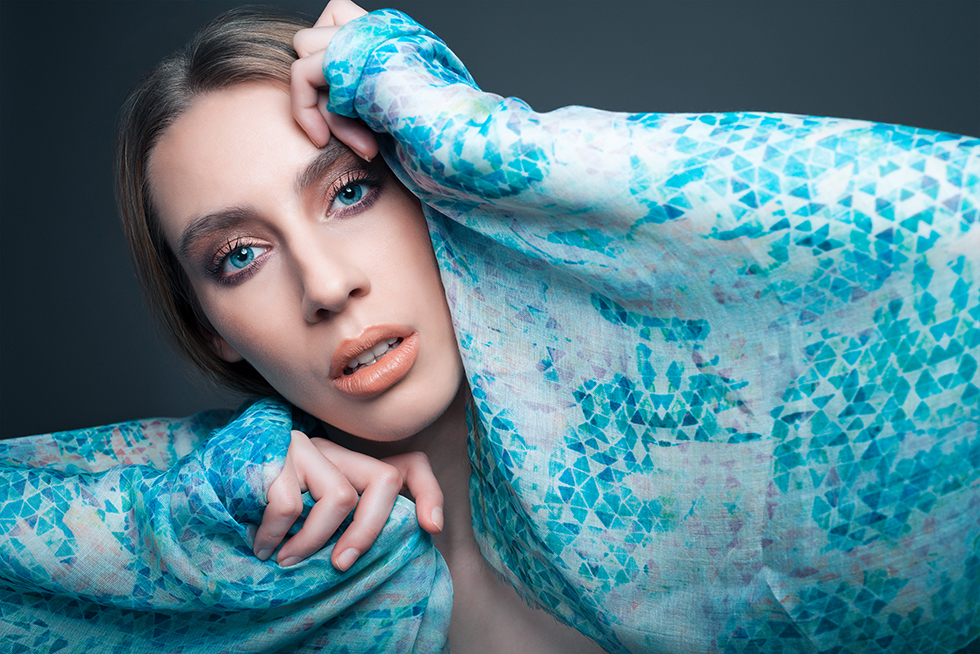 Do you have any words of advice for aspiring designers trying to make their way in the textile industry?
I'd say persevere but don't be afraid of change. Sometimes it takes a while to develop and realise what area or areas of the industry you are suited to working in and to develop a style and body of work that is commercial.
Try to separate your work from yourself. Rejection is normal it happens to everyone and it doesn't reflect on you as a person. It's something I still find difficult but it's important to know! Just because you get a "no" doesn't mean you are never going to get a "yes".
Finally, it takes times, so be patient but work hard.
Join us in The Textile Design Lab to read the rest of the interview!