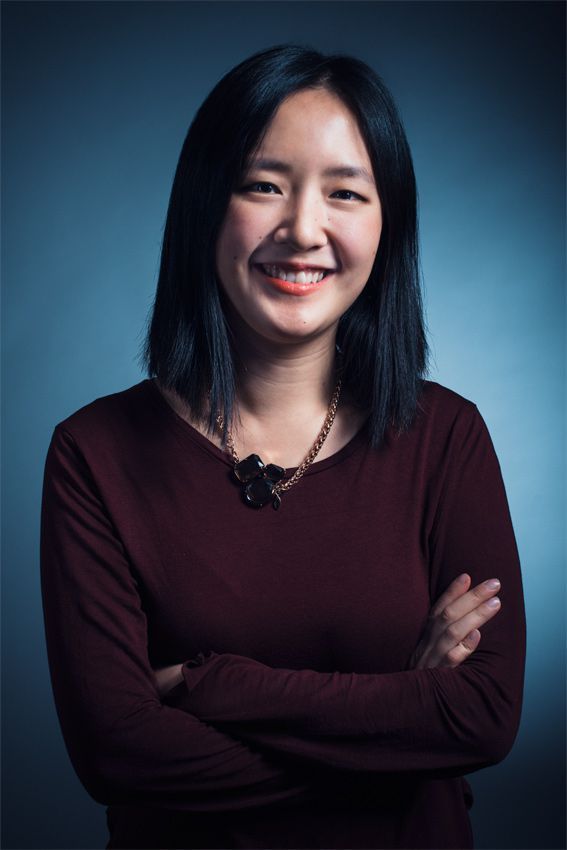 Each month in The Textile Design Lab we welcome an industry expert who offers training in their area of expertise. This month our guest expert is Amy Sia, a London-based licensed artist and textile print/fashion designer known for her "distinctive bold use of colour within joyful, energetic, feminine and painterly designs." You can read more about Amy in our interview here.
In today's excerpt from her 25-page training PDF, Amy provides information and tips on the four branches of the textile industry that she has experienced through her career–freelancing for a print studio, licensing, manufacturing her own product, and commissions. In the full version available in The Textile Design Lab Amy goes into much greater depth on the things you need to know about each of these career paths. We hope you enjoy this free excerpt!
Introduction
Hello! My name is Amy Sia. I am honoured and excited to be September's Textile Design Lab Expert. My background is in fashion design and I have worked in numerous areas including production (local and offshore) and design childrenswear and womenswear. Today I am a licensed artist and textile print/fashion designer.
My surface pattern designs have been sold to designers all over the world including Calvin Klein, Donna Karan, Anthropologie, Urban Outfitters, Topshop, Asos and Victoria's Secret.
I also manufacture my own line of products that can be readily found in stores in the UK and Australia, available in stockists such as Selfridges and Heal's and my artwork is licensed to a number of companies for products such as bedding (Westpoint Home), cell phone covers (Casemate), and artwork (society6) with a few more projects in the pipe line.
Over the years I have worked in different areas and I'm hoping this tutorial will help deepen your understanding of the surface design / textile print industry and ways in which to work within it to earn a living. The areas I will cover are by no means the only ways to work in the industry but I speak with experience about these areas.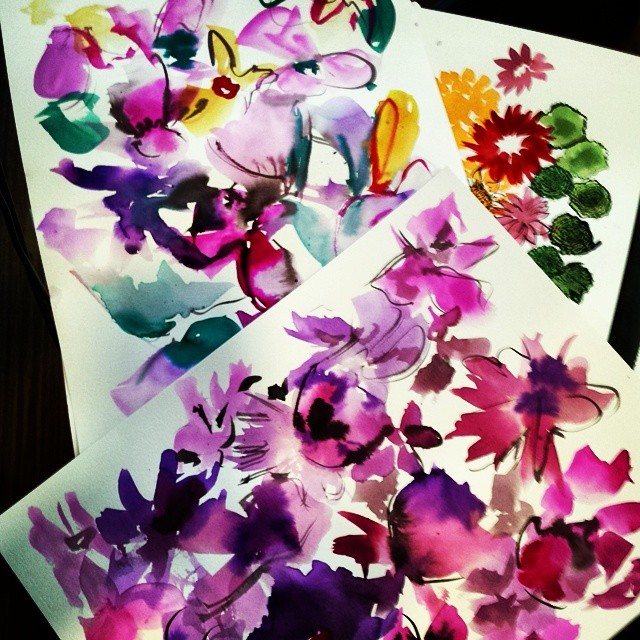 Freelancing for a Textile Print Studio
Fashion textile print studios create designs which are bought by fashion designers, manufacturers and fabric manufacturers. Usually these designs are created by in house and freelance designers. In house designers are required to go into work at set hours, produce a set amount of designs per week to a specific brief and are paid a wage + commission. The studio also pays for the cost of printing the designs.
When you are freelancing for a textile print studio you are working from your own space, usually there isn't a quota of designs that you are required to produce per week, often you are able to pick and choose what sort of designs you want to focus on and usually you are the one that pays for the cost of printing. Depending on your agreement you may freelance for a number of studios. Typically an agent will take 40% of the design from the client and you will receive 60%.
This is perhaps one of the most commonly talked about ways of working as a textile print designer on Pattern Observer. It is how I got my start in the industry when I switched from fashion design to surface pattern design.
Continue reading to learn about licensing, manufacturing your own product, and commissions–download a free excerpt of the training here. You can access the full 25-page training and all of our Textile Design Lab courses and members-only content by joining today.