Lola & Eliana at Indigo Paris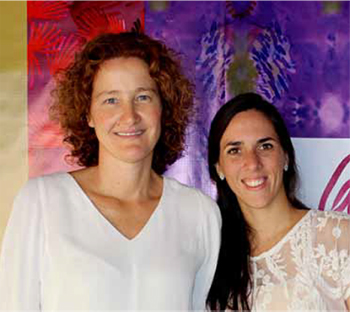 Indigo Paris is a "creative textile and surface design show" which begins today, September 16th, and runs through Thursday the 18th.
Textile Design Lab alumna Lola San Román and her design partner Eliana Castillo are exhibiting at the show for the first time under the studio name "Lola & Eliana" and will be presenting a range of colorful hand-drawn and hand-painted prints for sale. If you are attending the show be sure to stop by booth number 5U51 to see more of their beautiful designs!
These two talented designers specialize in "artistic mediums to develop new patterns for the apparel manufacturers that want something unique, trendy and hand made. We value handmade work more than anything. The digital media is a great tool for our work but nothing will ever replace that line, or brush stroke done by hand, it has its own personality and charm. Infinitely inspired by nature and contemporary trends, you will discover prints that are not only one of a kind but also boast of a philosophy of being unique and beautiful. Thank you for your interest!"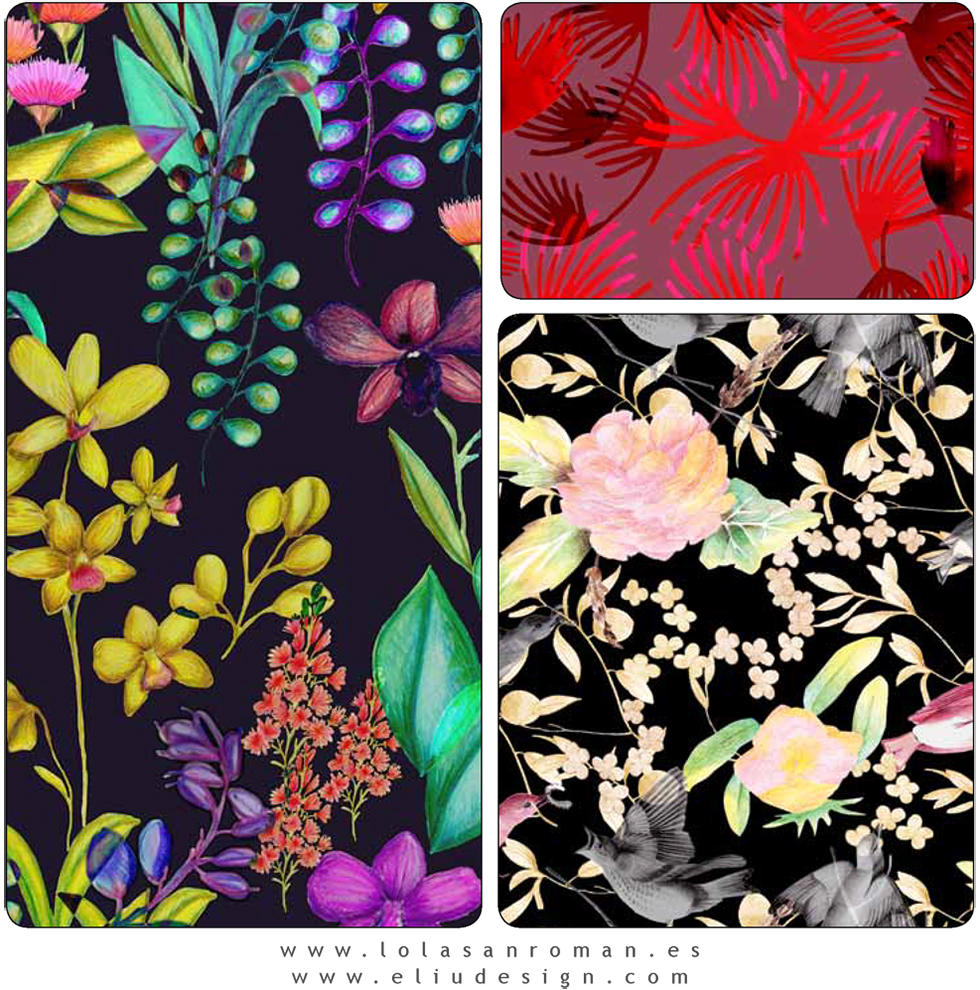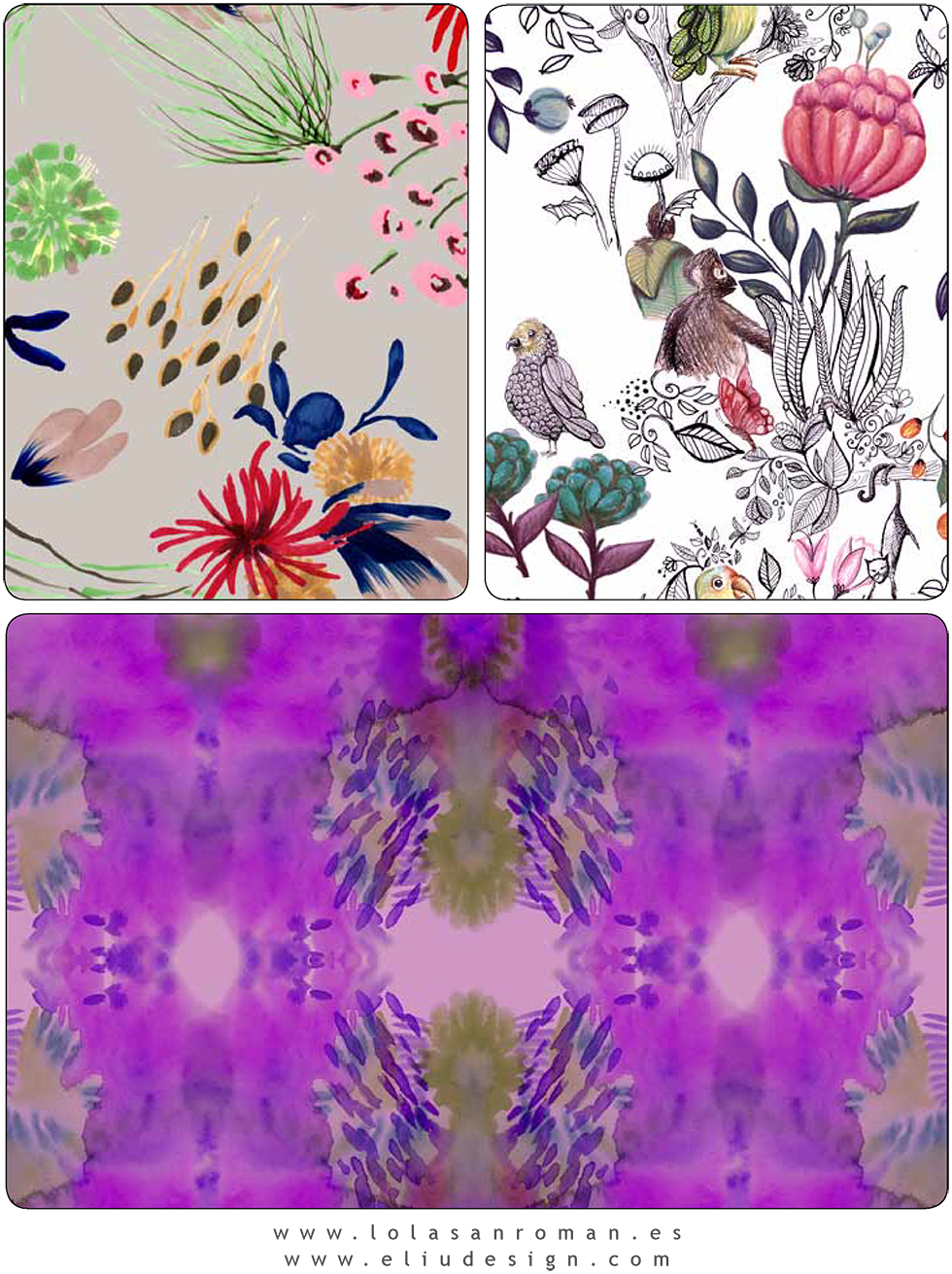 See more from Lola and Eliana at their respective websites here and here, and Facebook pages here and here, and don't forget to visit booth 5U51 if you are at Indigo! -Chelsea