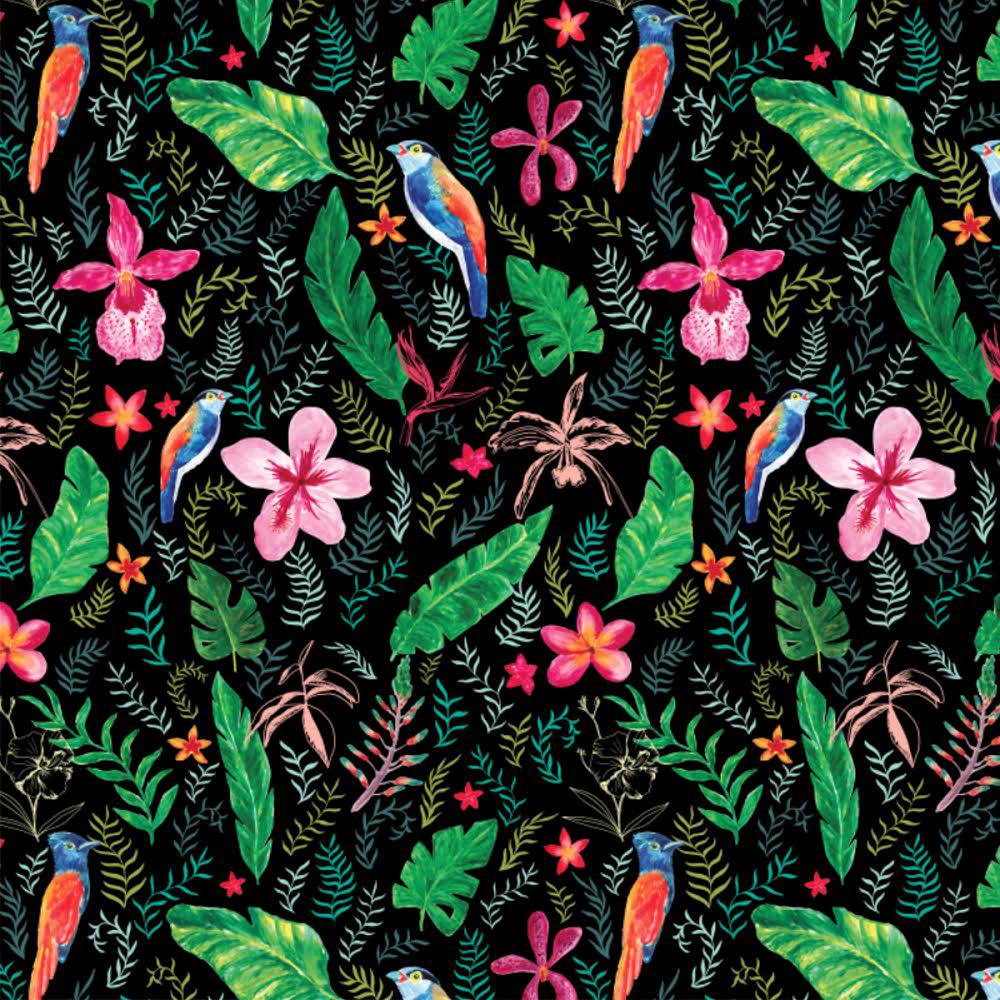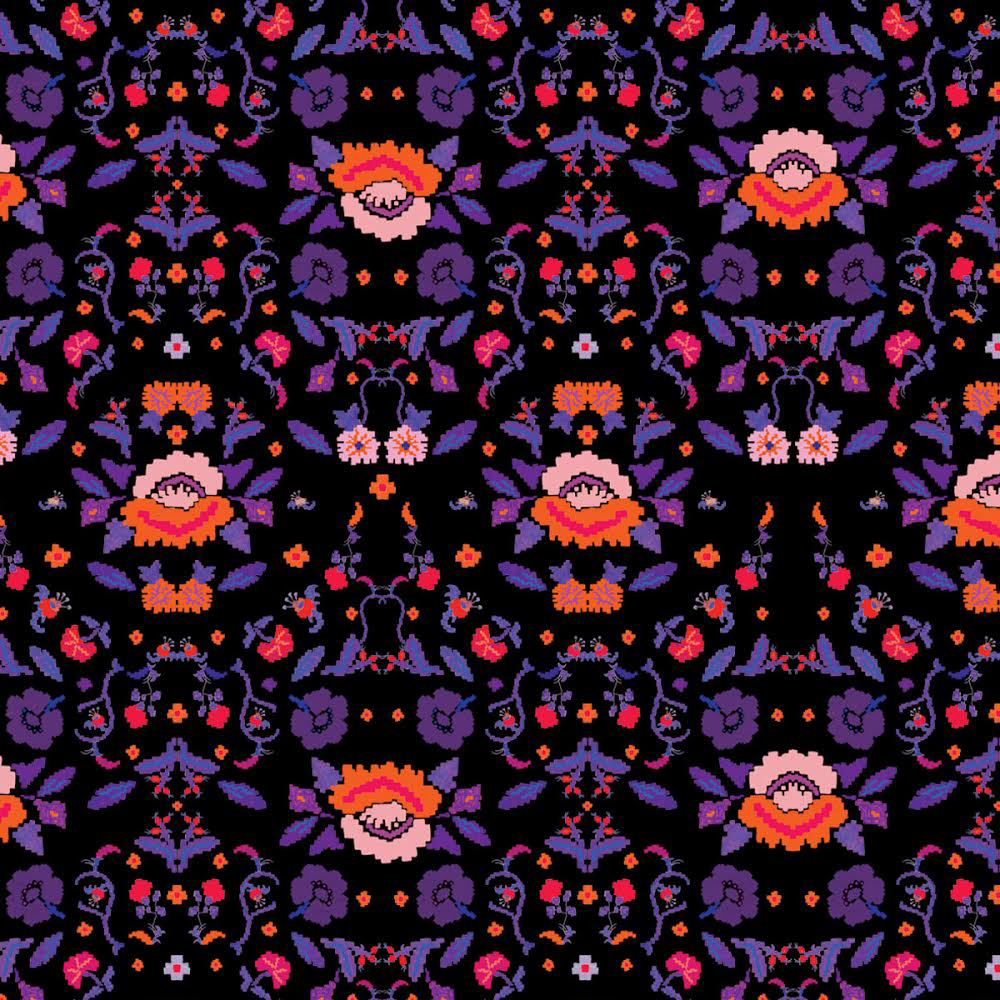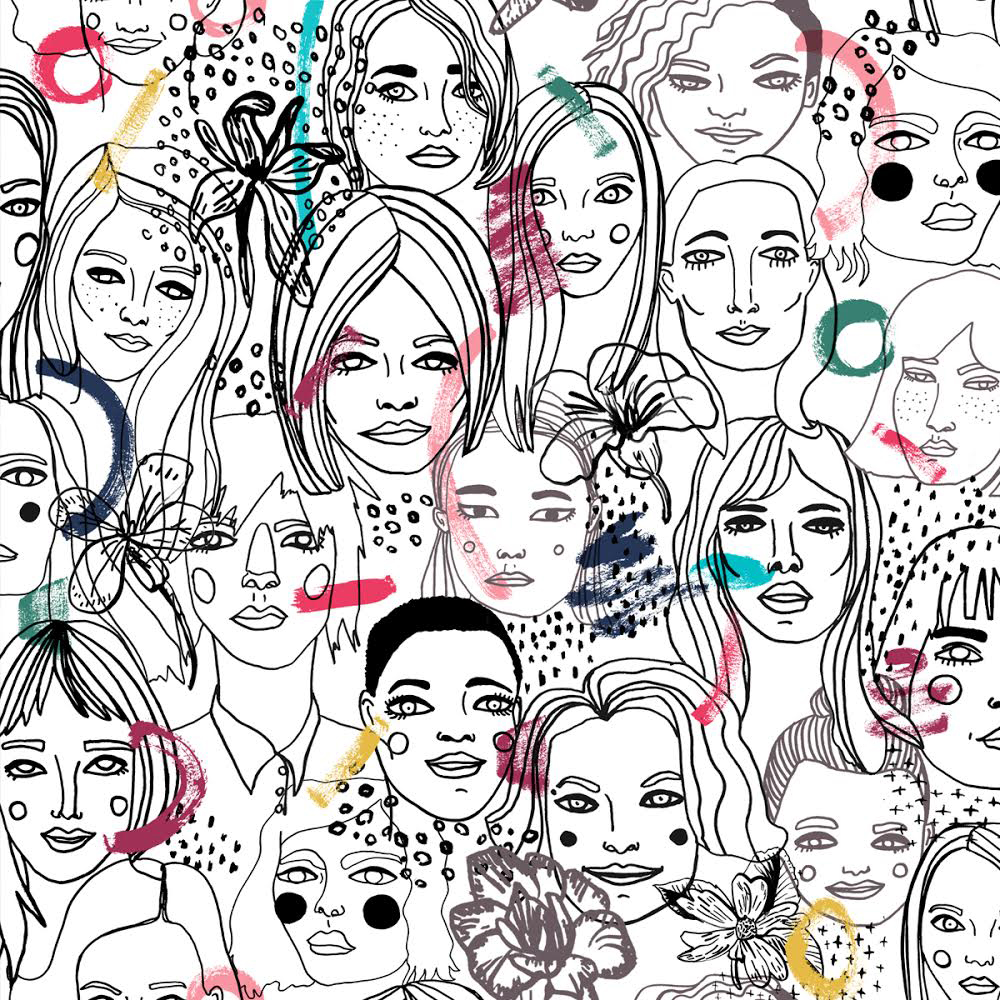 In our Pattern Observer courses and workshops we cover the technical aspects of the textile and surface design industry. We cover layouts, repeats, trends, collection development, portfolio development, marketing, etc. I am fairly technical person so this course structure makes sense, but something that we don't touch on, and that I am interested in exploring, is bringing an expressive quality to one's work. Using prints and patterns to reach out and connect with people on a deeper level.
The expressive quality in the pieces that you see above is what drew me to Elie Laucher's work. The technical aspects are all there; great layout, even color usage, etc., but I find that her patterns connect with me on a deeper level and allow me to escape my busy schedule for just a brief moment. Do you have the same response?
Elie is a "French – London based surface designer with huge interest in textile, illustration and trend forecasting." She "always seeks to learn new things and techniques" and says that she is obsessed with repeating patterns. I think we can all relate with that last statement! Ellie worked at Collective Apparel in London as a Graphic designer, illustrator and Trend Forecaster to clients including Asos, Topshop. She is now working as a freelance designer and is available for projects. You can check out more of her work on her website.