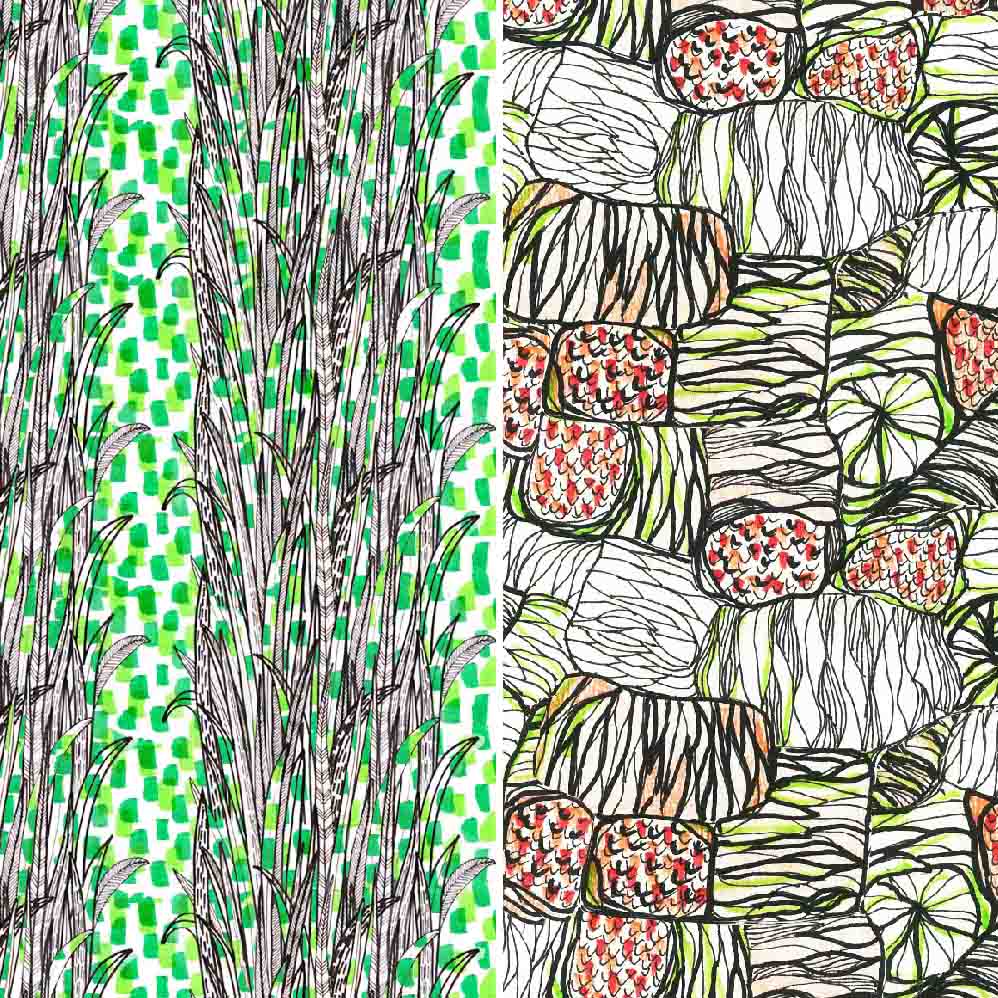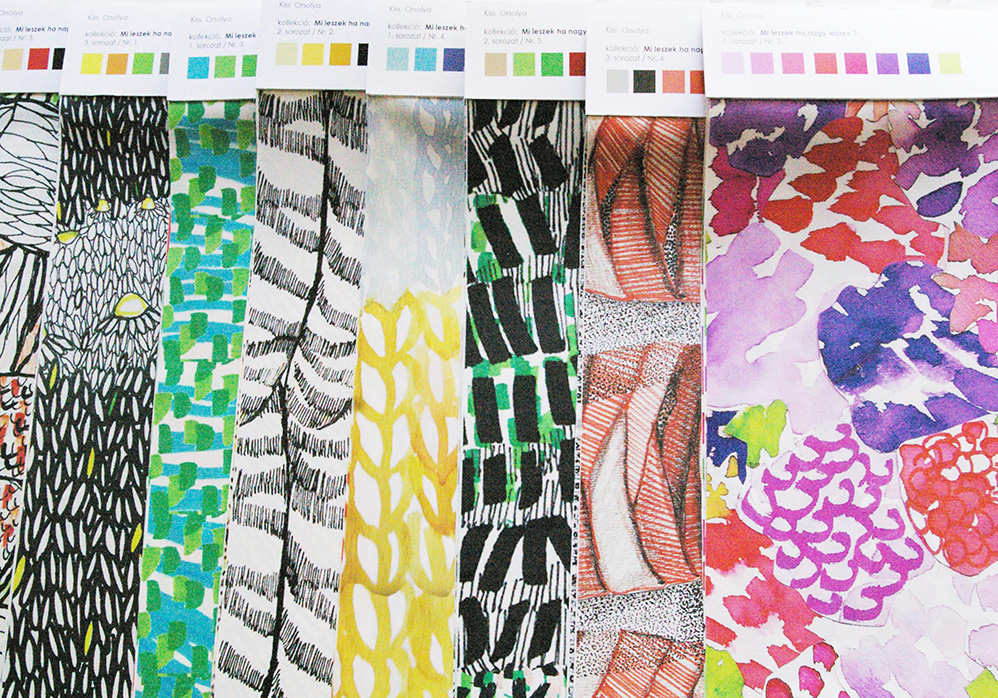 Telling a story through your textile or surface pattern design collection is a wonderful way to stay focused and motivated throughout the design process and is at the core of our Sellable Sketch process. Today's featured designer, Orsi Kiss, seems to have mastered the art of storytelling in her recent graduation project, "Tell Your Story." Here she beautifully describes the inspiration behind the project:
"For me, childhood memories are so good to remember. All that I experienced then, now with an eyes of an adult, seems like fairy-tales. But I remember vividly to special experiences and their character. Some stories related to places, pets, flavours or smells reminds me how was being a child. In this project I collected these memories into a series of drawings and patterns for textile."
Orsi, who recently graduated from Moholy-Nagy University of Art and Design, Budapest is "highly influenced by the beauty of everyday life and being human and I always try to drag a little humour into my projects. As a pattern designer I love to make detailed drawings and play with colours. I often paint with watercolour but I use marks and pencils for finishing a sketch. I like to mix different techniques because it makes the final results more interesting." Orsi's beautiful work is now being sold through Patternbank Premium and you can reach out to Orsi through her website.
If you are looking for a little collection inspiration this weekend, reflect on a memorable childhood experience. How can you translate that experience into a collection that speaks to your ideal customer?
Have a great weekend and don't forget to register for our free course that begins on Monday! -Michelle.