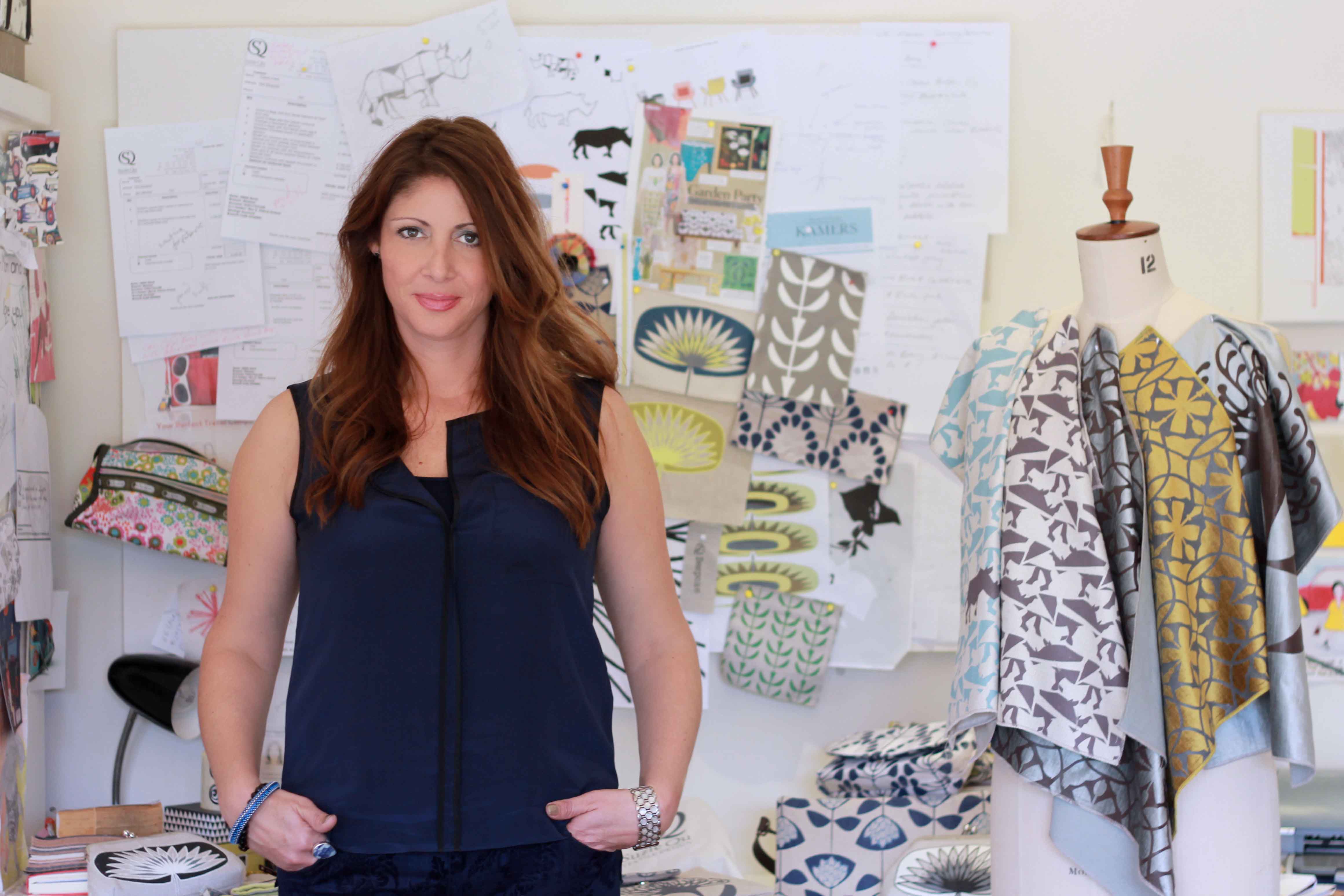 Today we are thrilled to share an excerpt from our interview with guest expert Suzie Erlank, which is posted in full in The Textile Design Lab. 
Join us
 today to gain access to the rest of the interview, as well as Suzie's free training coming later this month that will discuss how she launched and marketed her collection and lessons learned along the way. For more information on Suzie Qu please visit 
www.suziequ.co.uk
.
1. Tell us a bit about your design background. How did you become interested in textile design?
I had actually been a hairdresser for 8 years before finding my love for textiles – I felt like a wanted to do something a little more creative so I enrolled in two Diploma courses at Warwick College. One was for Interior design the other was in Textile design – However it didn't take me long before I knew it was textiles that I wanted to focus on. I just feel in love with all aspects of it.
After finishing my diploma in Textile design – I went on to complete a degree at the London Institute of Fashion in Surface pattern & fashion design. Being in London brought out more of a commercial edge to my creativity.
It's one thing being creative it is another to make something a visual delight & commercial.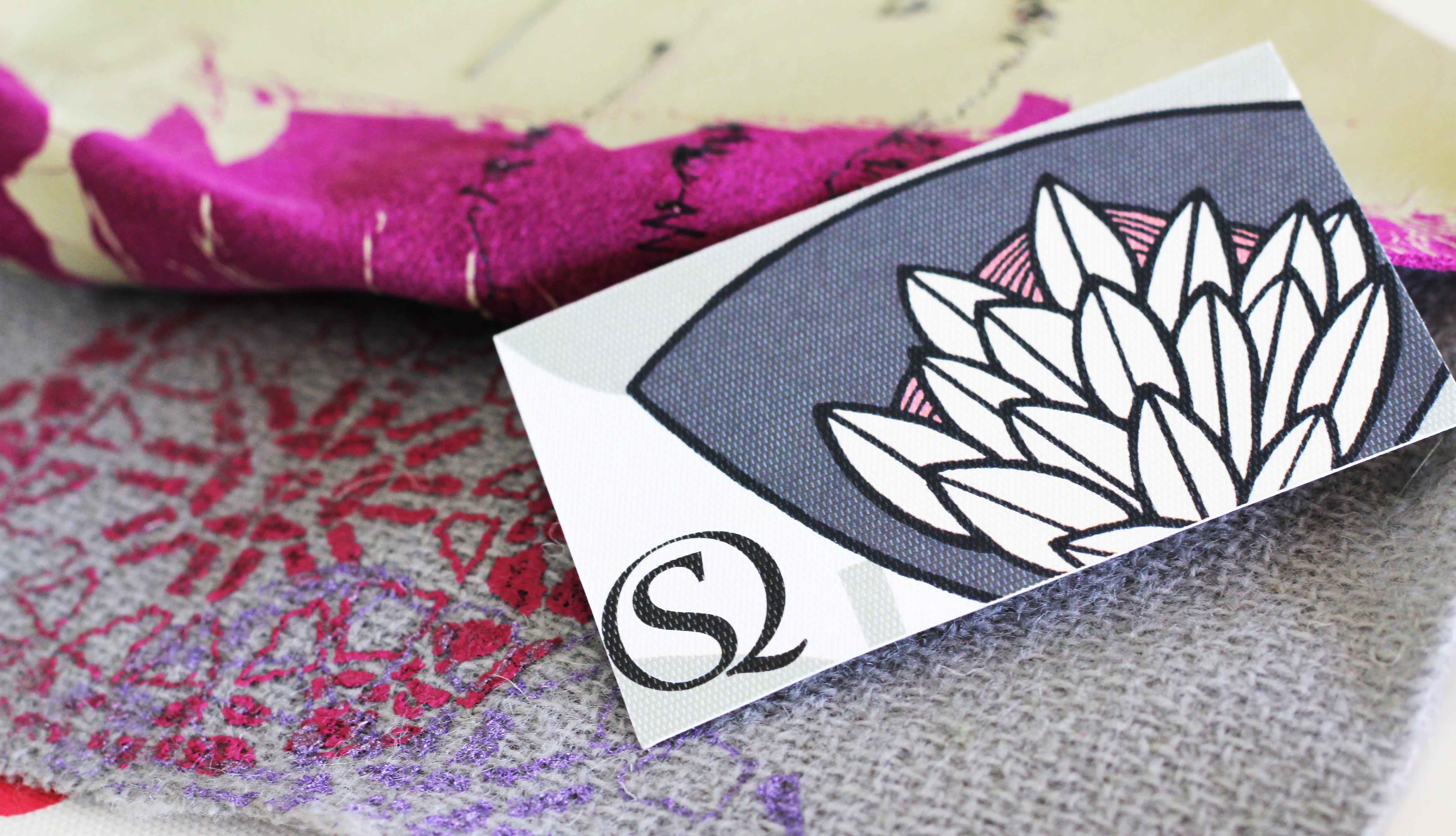 2. What inspired you to launch your own product line? 
This would be a combination of things….
While studying in London I began to practise designing surface patterns that would work on fashion items – I thoroughly enjoyed this process considering how a pattern would enhance an end product. Some people will know this as placement prints.
I always found myself attracted to products with a well executed design applied to them to enhance the end item.
I was inspired by other brands that used surface pattern successfully on their end products. For me there is something about being involved from the design and the print at the beginning to the making of the end product that I find extremely satisfying, with these thoughts and circumstances at the time it felt like a natural step to launch Textile Design.
3. Could you talk a bit about your design process and the techniques you use to create the products for your brand? Do you do all the printing and sewing yourself or do you have a team working together?
Inspiration, research and my subconscious all play a part in my design process. Once I have found my thoughts for the next design then I usually start with a little doodle, then walk away and leave it – then when I am ready I will work the doodle into a cleaner drawing, more precise directional image usually working a style that has a thread that connects to the Suzie Qu image that links my brand to a style. I get great joy from working in this way – I do like something that looks graphic but has a touch of the human hand.

The techniques that I use most at the moment are hand drawing, fine liners, drawing inks, Photoshop, Koda traces, Silk screens and opaque bases with pigments mixed by hand to get subtle hues for our handmade products.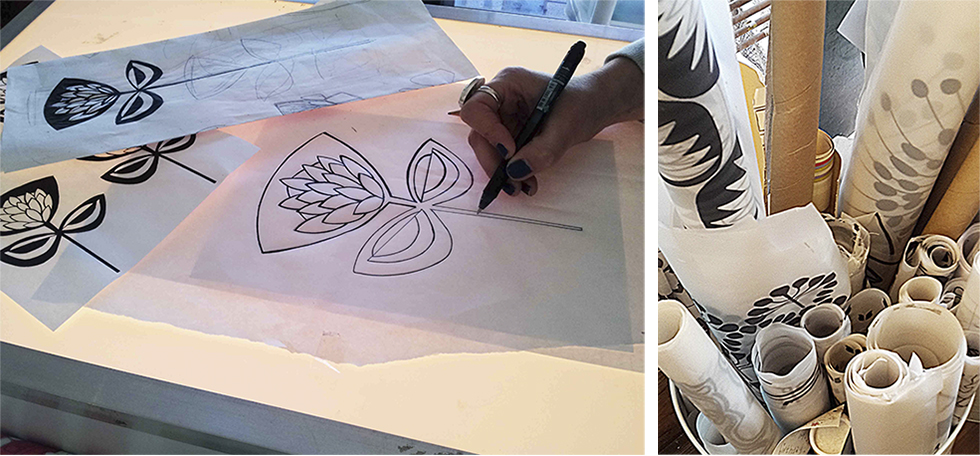 At the beginning I did all the printing & sewing myself but now I have 2 girls who help me, one works full time for me & the other is atextile student who has come to learn about running your own business.

4. What have been some of the challenges and exciting moments in launching your own product line? Do you have any advice for designers considering going down this path?
The most exciting moments are when you decide you're going to put yourself out there and launch something special. When people love what you love to do and every time you print and then make a product that complement each other and you can feel the end product is strong you feel excited for that person who will wear or use what you designed and produced.
Challenges, there are many, that's why you have to be dedicated, determined, focused and to believe in yourself.
Some of my challenges have been – deciding on a product line what fabrics I wish to use, what colours are most palatable for consumers though your own taste will play a part. Dealing with deadlines, product quality that includes printing & making of products, staff.
Pricing of products including your hidden costs learning your restraints and your strengths and then channelling that to make your business grow.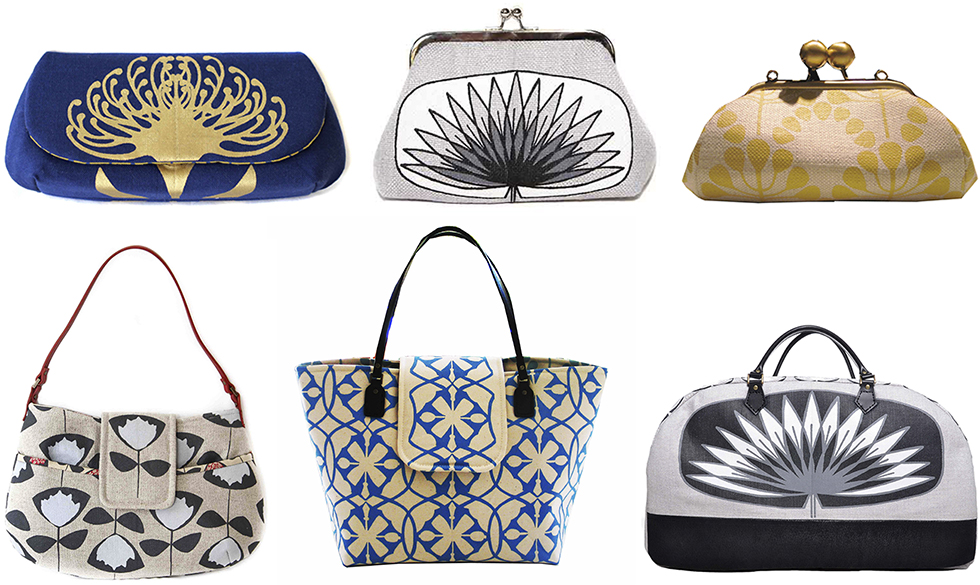 If you are a designer considering going down this path the first thing I would suggest is to walk before you can run – do your home work first look at your costs from the design element to the deciding product or products that are manageable for you at the beginning of this exciting journey you have decided to take, research your target market e.g. who is going to be buying your products and how are they going to buy them.
A small launch of your designs & or products is a good goal to aim for to start your business rolling. It doesn't need to be big but just to let people know you are here and have something to offer and that you believe in your product.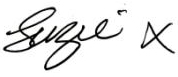 Join us in The Textile Design Lab to read the rest of the interview!