P&B Textiles partners with some amazing guest designers to bring their quilting fabric collections to life, and always puts out an array of beautiful styles ranging from traditional to contemporary to suit every quilting customer. Below we would like to share a few of our favorites of their latest collections, created by three different designers: Maria Montiel (one of our talented Sellable Sketch grads!), Yvette Marie Jones, and Nancy Heffron. You can read more about these designers on P&B's Designers page.
FANTASY GARDEN by Maria V. Montiel, Cayena Blanca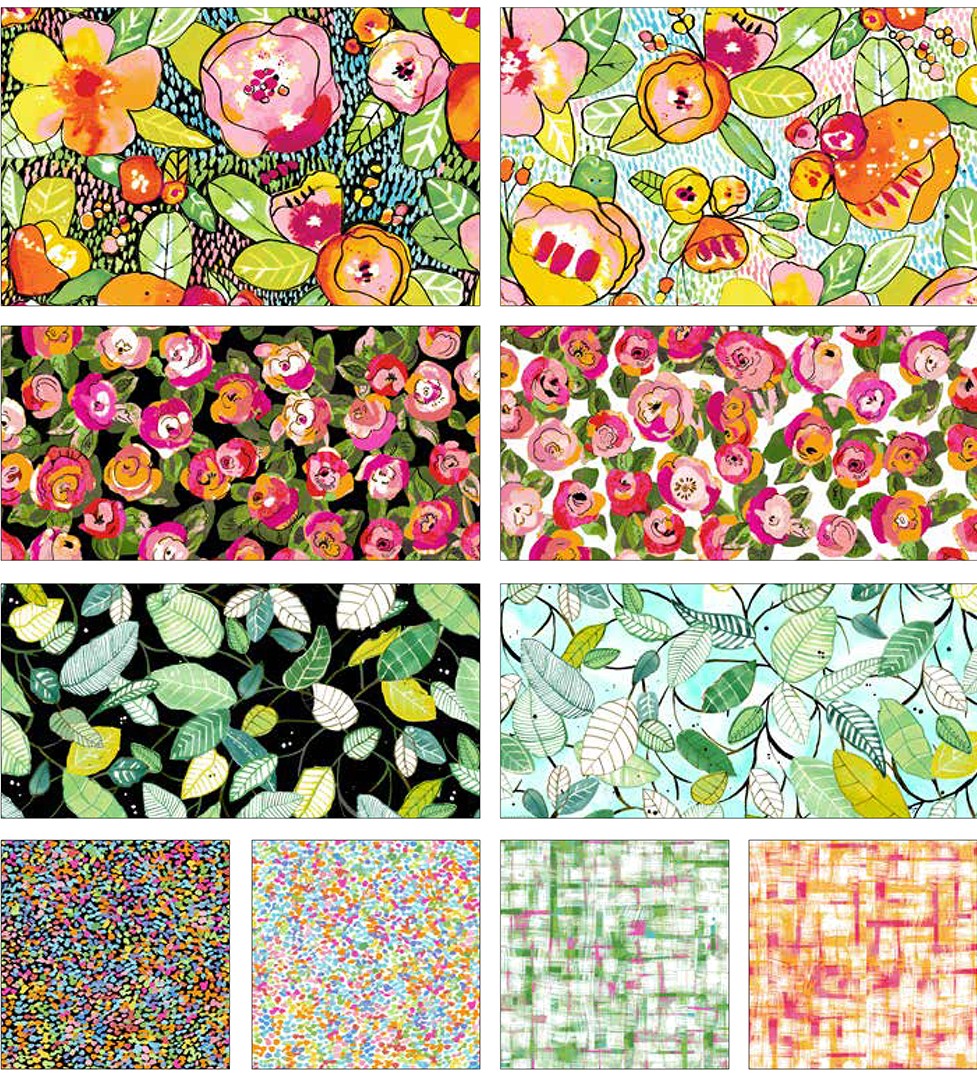 "This collection retains its unique style, inspired by the designer's native Venezuela, specifically time spent in her father's orchid garden. This is a Fantasy Garden filled with her childhood memories where many adventures were had. The collection features vibrant colors of the Caribbean with orange, green, blue, peach, pink, yellow and black." View the full collection here.
FONTAINE by Yvette Marie Jones, Vetmari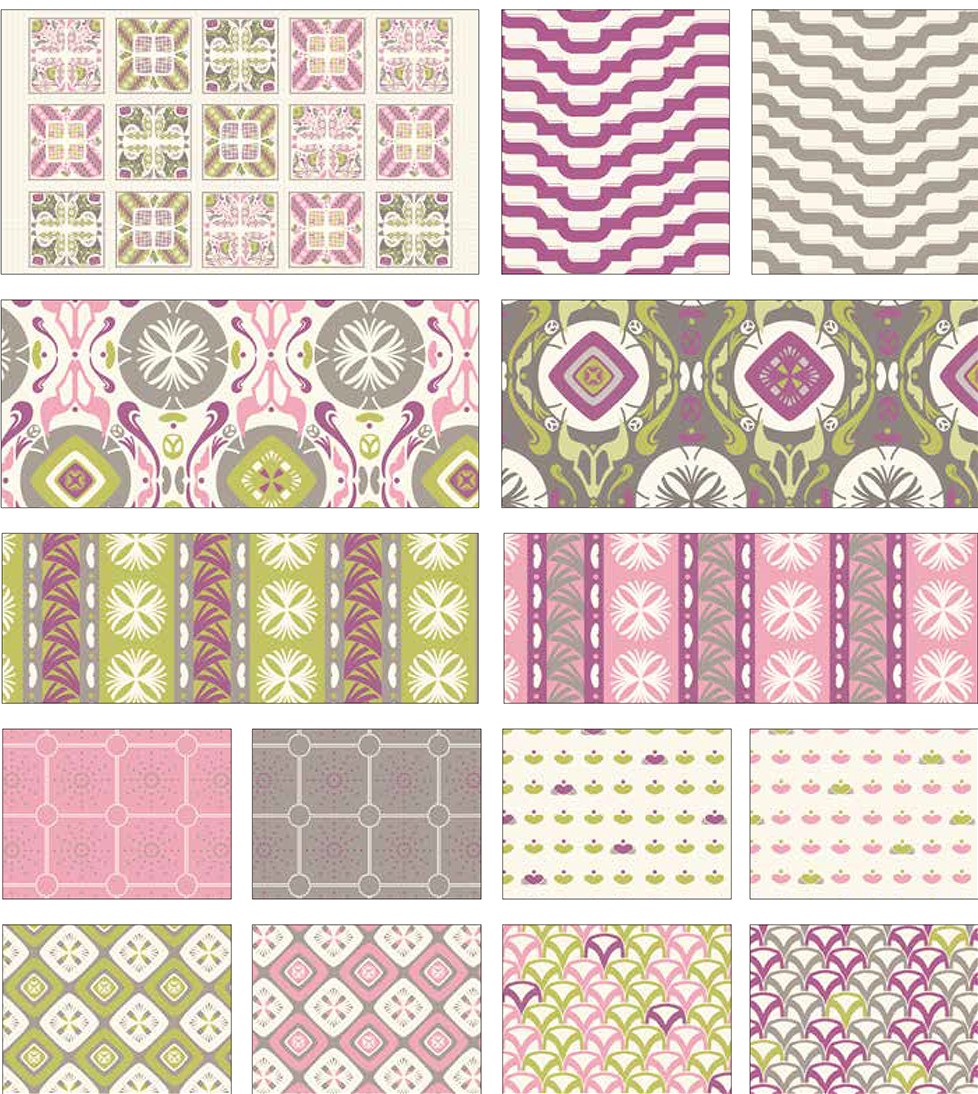 "Fontaine is the debut fabric collection by Yvette Marie Jones, owner of Vetmari design studio. The word Fontaine means fountain in French and this collection is an abstract interpretation of fountains and water with an art deco influence. These sophisticated designs include beautiful colors of pink, purple, grey and sage green." View the full collection here.
"Birds and spools of torn paper was the inspiration behind this playful grouping of designs by P&B Textiles' guest artist Nancy Heffron. This collection features delightful birds delicately sitting perched on their branches with a black or white background, textured dots and hand painted stripes. Some of these feathered friends are solid colors of peach, black, powder blue and mauve, while others display small colorful designs on their bodies and tails." View the full collection here.
While these three collections are very different, each one is cohesive, skillfully curated, and showcases the strengths and unique style of the designer. Maria's "Fantasy Garden" collection is a beautiful contemporary take on florals and shows her mastery with a paintbrush, Yvette's "Fontaine" collection is a fresh take on geos (which can be a challenging category to make look new and exciting, but she's certainly done it!), and Nancy's "Interplay" collection has a lovely hand-crafted feel that brings a quirkiness and energy to the prints.
If you are interested in learning more about the collection development process and finding or re-discovering your own design style, join us for our Sellable Sketch e-course in The Textile Design Lab. -Chelsea