*Post by Chris Olson, who helped us organize this fun challenge!
A big thank you to everyone who joined the Pattern Observer photo challenge during December when we shared inspiring images during the holidays. We have posted a few of the many images you shared. If you want to check out the entire challenge just search for #PatternObserver on Instagram. To keep informed about upcoming challenges, please join the Pattern Observer newsletter.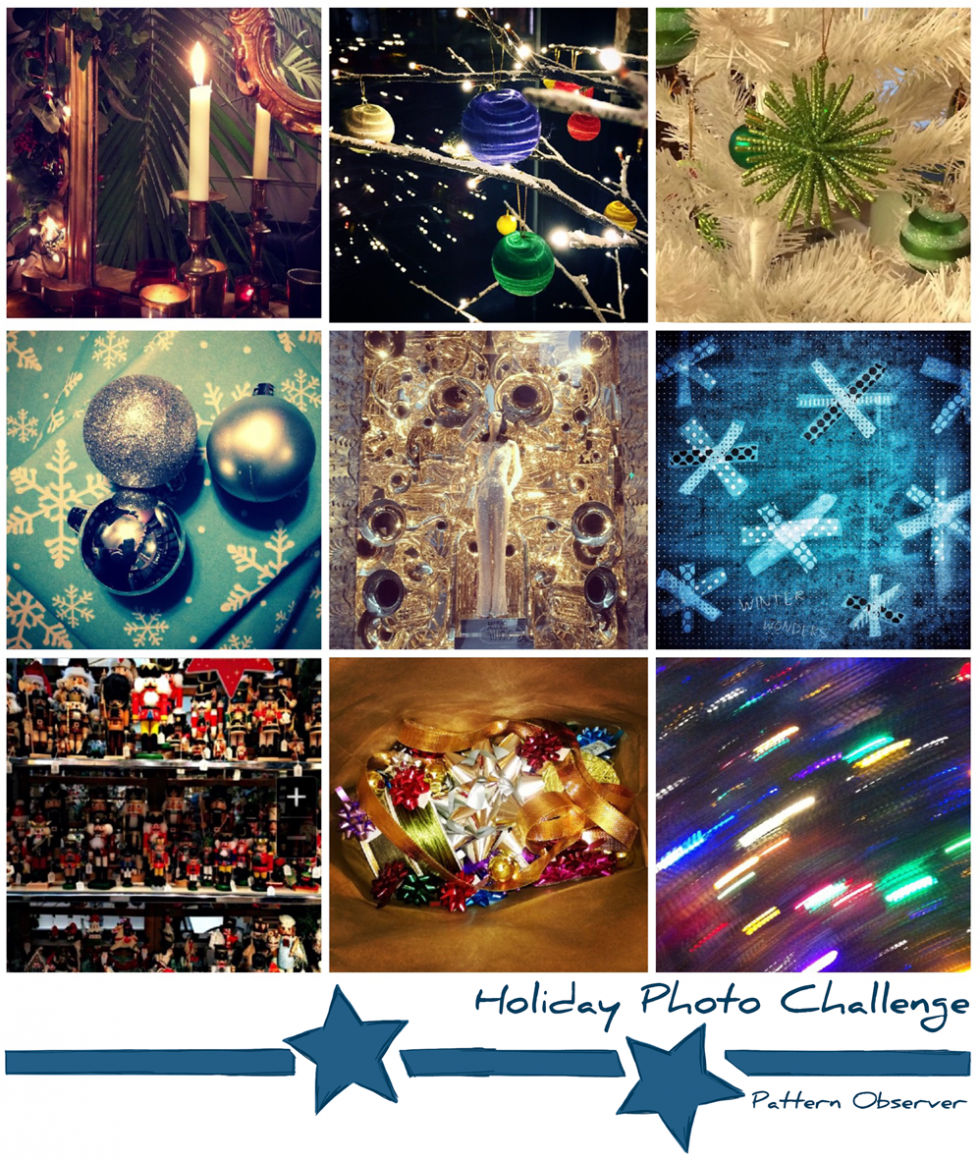 Top row: @aprilmawhinney; @avivavisionphotography; @inspiringmaterial. Row 2: @michelle.kunze; @marthabilski; @esther_emma. Row 3: @fresh_colours_cotton_flowers; @sketchyfabric; @carollelivelt.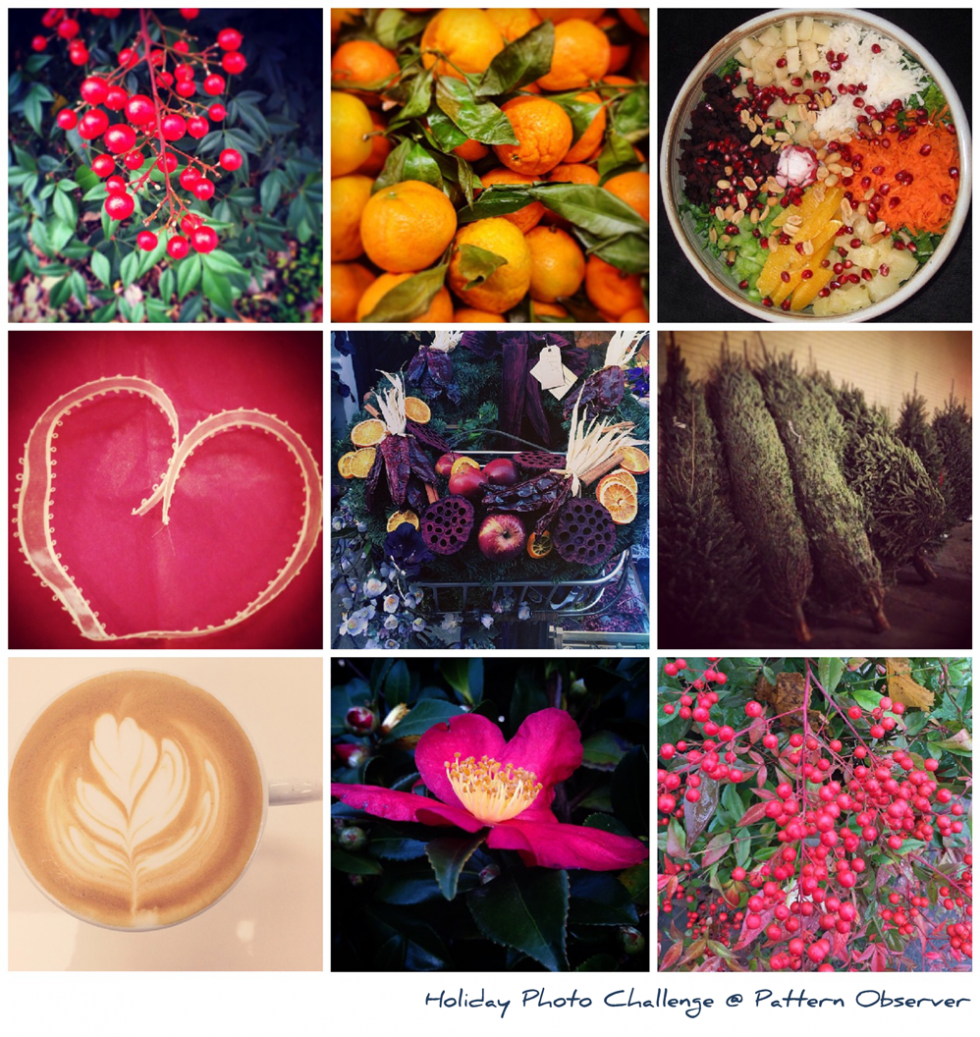 Top row: @nancycsampson; @katewellv; @tookoolraul. Row 2: @haici; @avivavisionphotography; @katewellv. Row 3: @haici; @cattailcastle; @patternsbymollykd.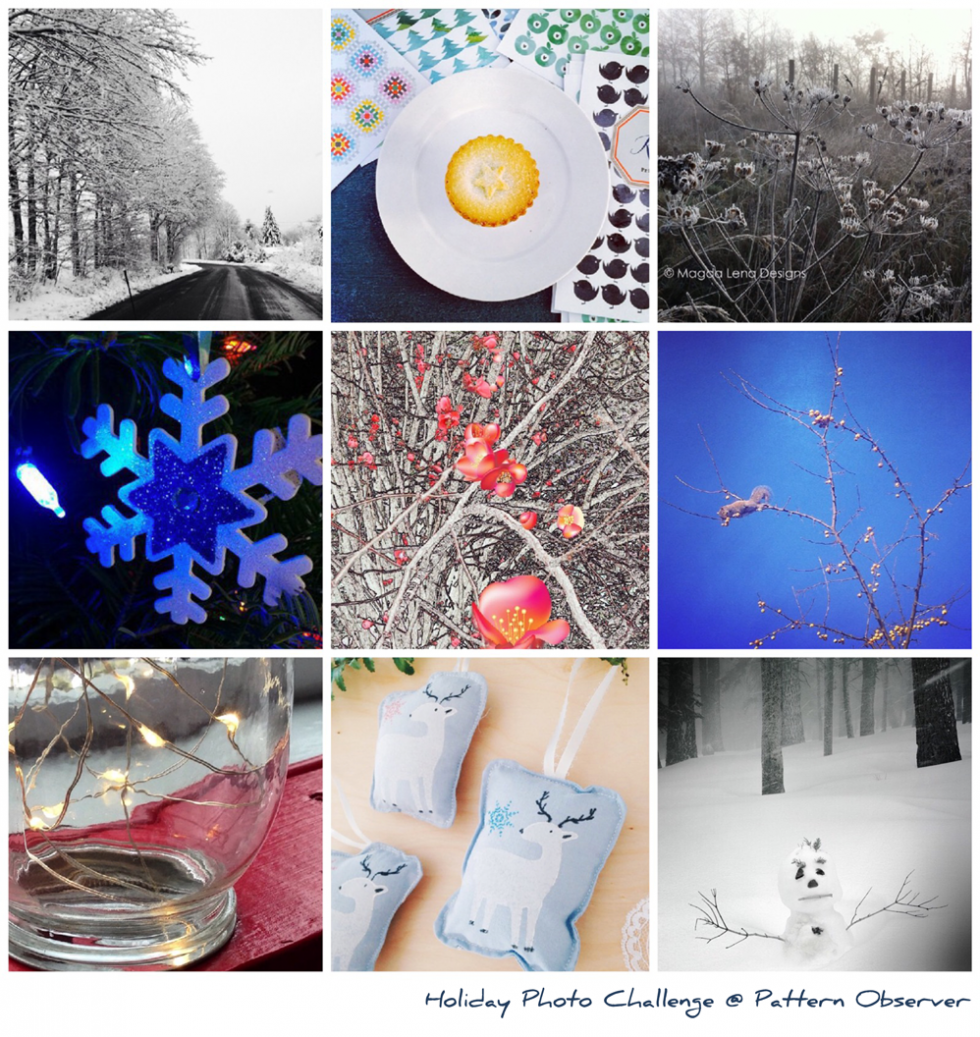 Top row: @babyrozendesign; @onneke; @magdalenadesigns. Row 2: @empireruhl; @lisarivas; @cattailcastle. Row 3: @tracipi; @toniadee_designs; @bellacaronia.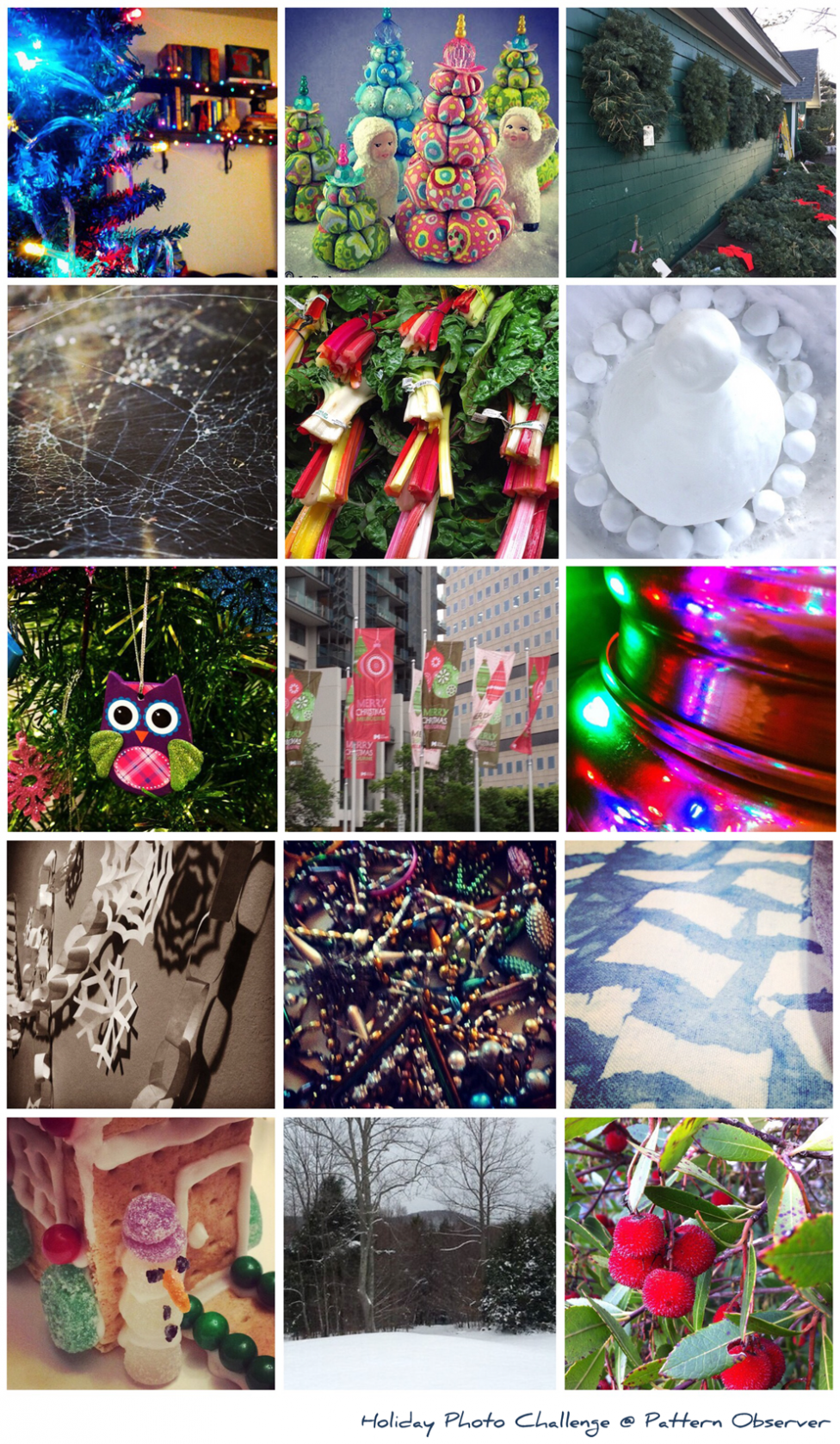 Top row: @spruceandsea; @latodera; @chris_coco_olson. Row 2: @thefabricloft; @patternobserver; @aliciachimentoart. Row 3: @crendogal; @juliaraath; @caits212. Row 4: @karenaschmidt; @hollycej; @fleestudio. Row 5: @hollyhelgesondesigns; @stillmeadowmom; @carollelivelt.