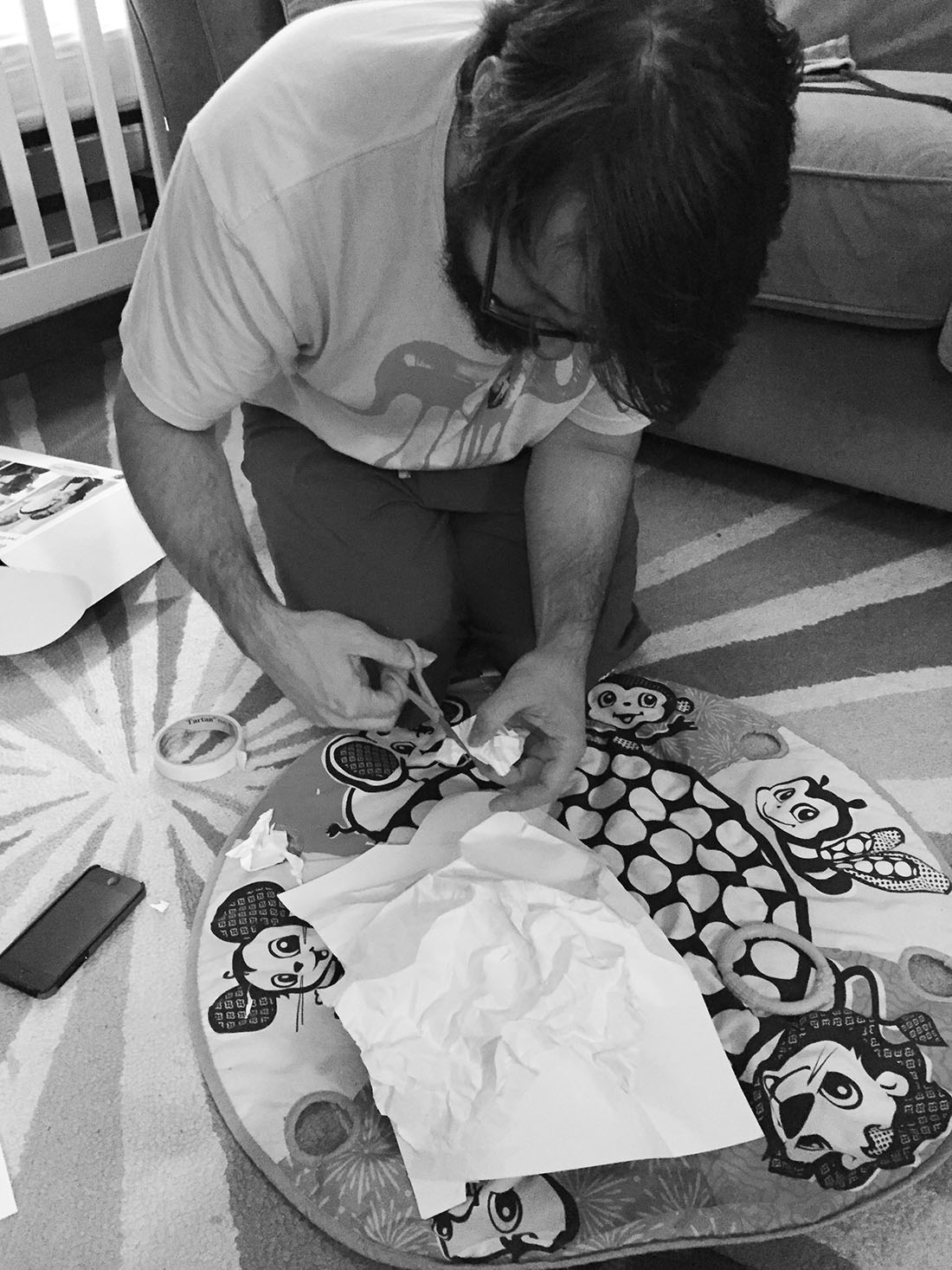 Several months ago a client requested that we develop a realistic map of a mountain, much like the hand-painted masterpieces that you see in vintage atlases. I am always up for a challenge, so I was eager to try this one. I quickly found out that I was a bit naïve as to just how difficult such a project could be. My enthusiastic YES put me on the spot.
Ready to delve into the project, I took three steps:
I experimented with watercolors… But I didn't like the results.
I tried to develop a concept in Illustrator… But I didn't like the results.
I called on Chelsea to develop some concept options… But they weren't exactly what the client was looking for.
So, what next?
I was sharing my project frustrations with my husband Ken, who offered this: "Why not build the mountain out of paper and then apply the shading in Photoshop?" My response was something like, "what?" My mind was blown! He did have me thinking, though.
Later that night, after putting Ruth to bed, I walked into the living room to discover Ken sitting on the floor crumpling little pieces of paper. He was then taping these tiny pieces to a larger piece of crumpled paper which acted as the base of the mountain. He was 'geeking out', and I loved him for it. It was amazing, actually. After he finished his paper masterpiece we took high resolution photos and I began applying shading and colors in Photoshop.
When we were finally done, I thought, I love the results. However, my client didn't! Bummer. Sort of.
Despite the fact that I was never able to achieve exactly what the client was looking for, I was reminded of the countless ways that patterns and graphics can be created. I, like most designers, have my go-to techniques and strategies. This is often enough, but what about when it isn't? It was a great reminder that it is important to expose ourselves to unconventional techniques, as well. I learned this: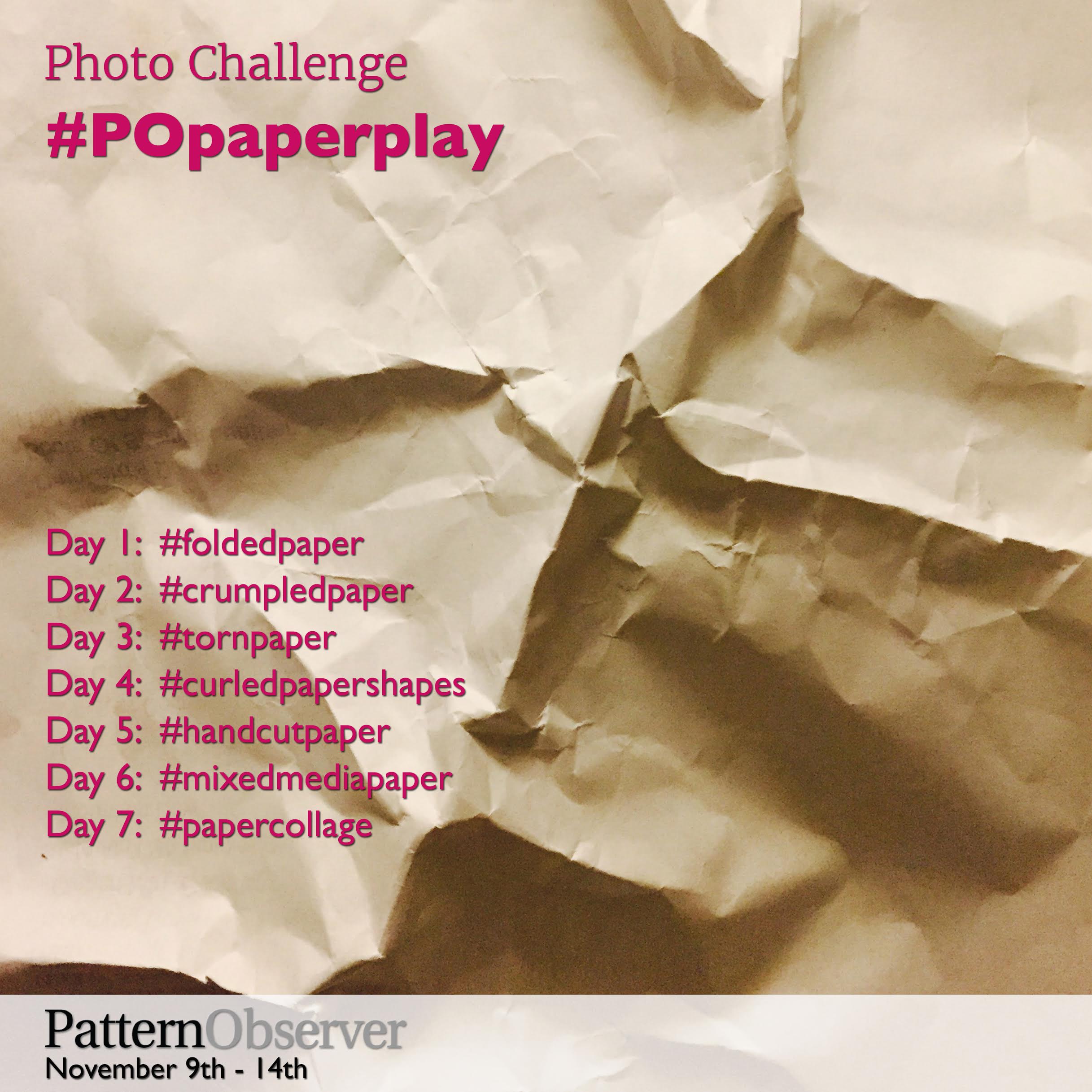 Opening ourselves up to new ways of creating and sharing various techniques is how we push our artwork forward. This can be done by talking through our frustrations with a partner or friend, by visiting a gallery, or even reading a book.
Another realization in this process was that I don't need to start all of my projects with 2D art or textures that are scanned into the computer. I can build something, take a photo and then manipulate the photos in PS or AI. As of now, paper is as far as I have taken this new found concept development technique, but there is so much left to explore. I can't wait for the next opportunity to challenge my mind, either.
In the end, we were so inspired by this project. Today, I extend an offer to you to explore 'paper play' with us in our upcoming Instagram Challenge. Be sure to hashtag your posts with #POpaperplay and the daily prompt. Pattern Observer will do a blog post after the challenge sharing our favorites. There is no pressure to participate everyday. There are no rules here, just have fun and share your observations during the week. Check out the #POpaperplay feed on Instagram to see what your friends are posting.
This Instagram challenge has been organized by designer Chris Olson. Chris is a Colorado-based illustrator and surface designer known for her modern playful illustrations and designs that you can view at ChrisCocoMedia.com. She writes and sketches about all things design at Pattern Bliss blog. You can follow Chris on Instagram at @chris_coco_olson.