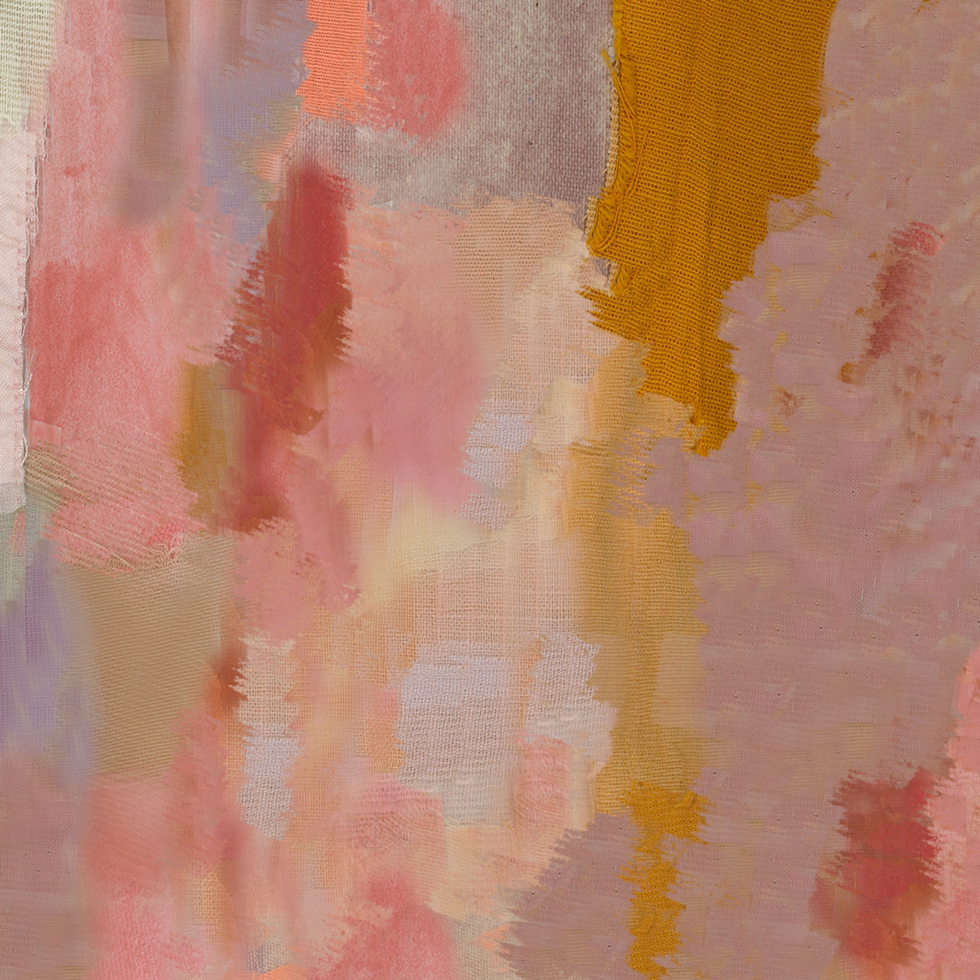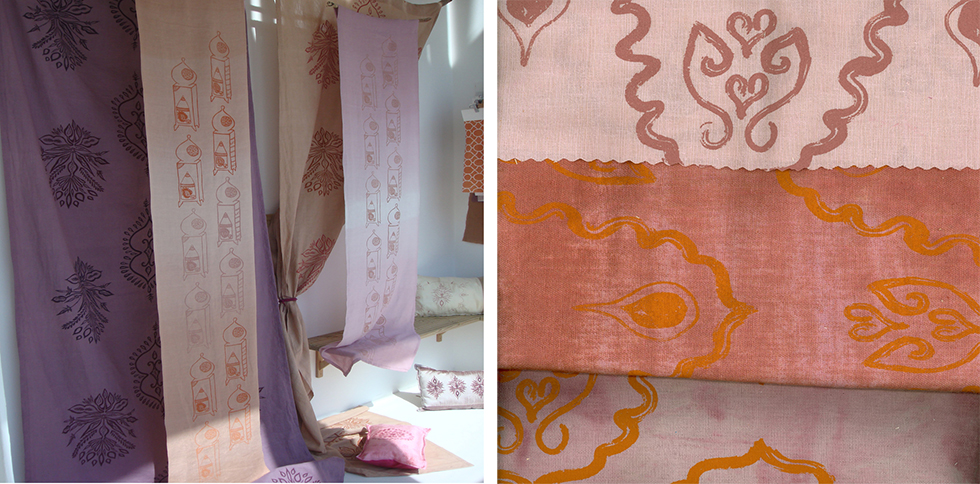 You may remember today's featured designer from her wonderful book reviews here and here, but she is also a textile designer and screen-printer in her own right.
The images seen above are from Manisha's 'Majlis' collection, "mostly screen-printed and/or dyed, exhibited last June at New Designers in London.  You'll find evidence of some geometric combined with painterly textures. (The painterly textures are actually my mini dye samples collaged and digitally printed)."
The above iris and tulip prints are "self-directed and show versatility.  I've worked different briefs which have required various subjects/styles, etc.  The key link in both of these ranges is my love of screen printing and dye experimentation."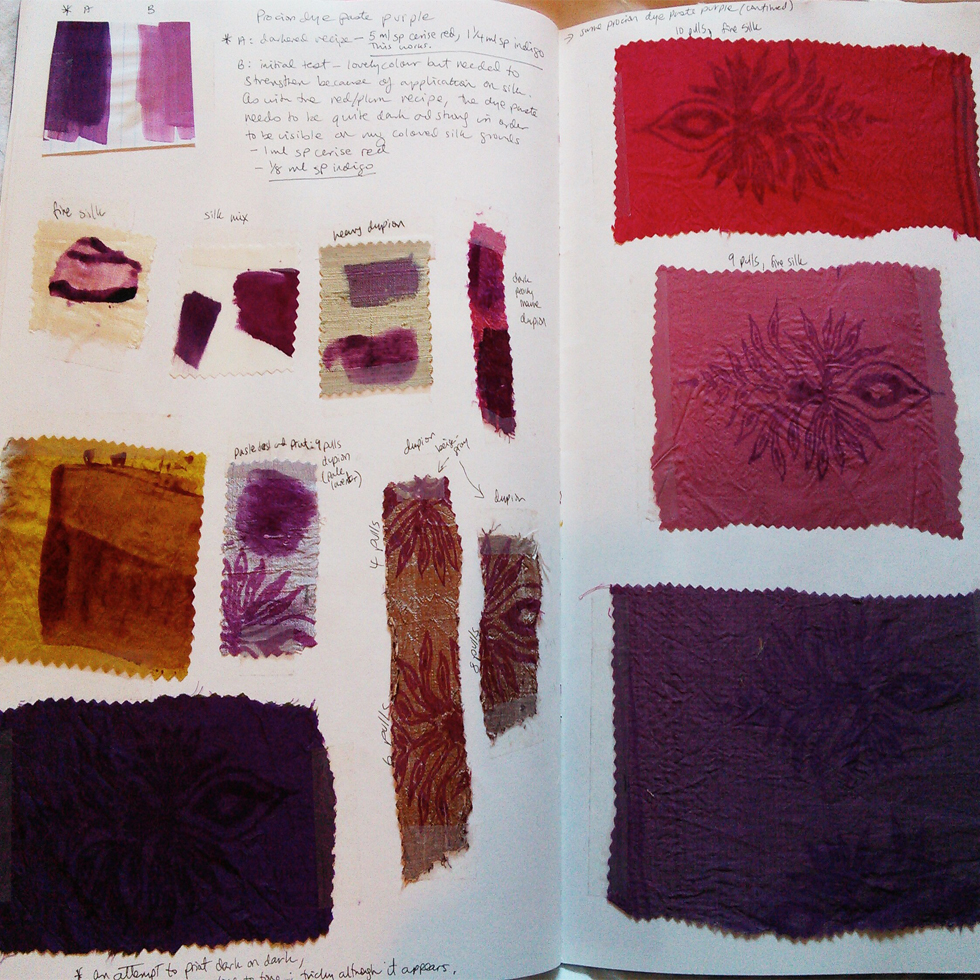 insight into Manisha's process via a dye log she has kept
About Manisha
"I'm a passionate hand screen printer who loves colour and dye texturing.  I've extended that interest into natural dyes since last year and various other methods for printmaking in 2015  — adapting post uni screen print rooms and dye labs which are no longer there for the asking!  I've found commercial work since 2013 — first a bit of freelance re-colouring by hand, then designing luxury scarves for an architecture professor, and latterly, designing interior fabrics for a local company.  Over the past 1 1/2 years, hand painting then transferring my ideas digitally, has been the norm for work,  but I look forward to learning more about natural dye and bringing hand printing back into the fold.  I do love the versatility of briefs though — so although screen-print is my first love, I've enjoyed laser cutting and the simplest stitch embellishment over print — the latter which has developed a little in my last role (still can't stitch straight — a source of laughter) and a skill I'd like to develop further too.  Learning about the qualities of fabric and processes to a much greater degree in 2014 has been a great joy and huge learning curve.  I can't wait to continue, to find a new, fulfilling role for myself and to immerse myself in as many of my textile design passions as possible."
Learn more at www.manishatextiles.wordpress.com. Have a great weekend, everyone!