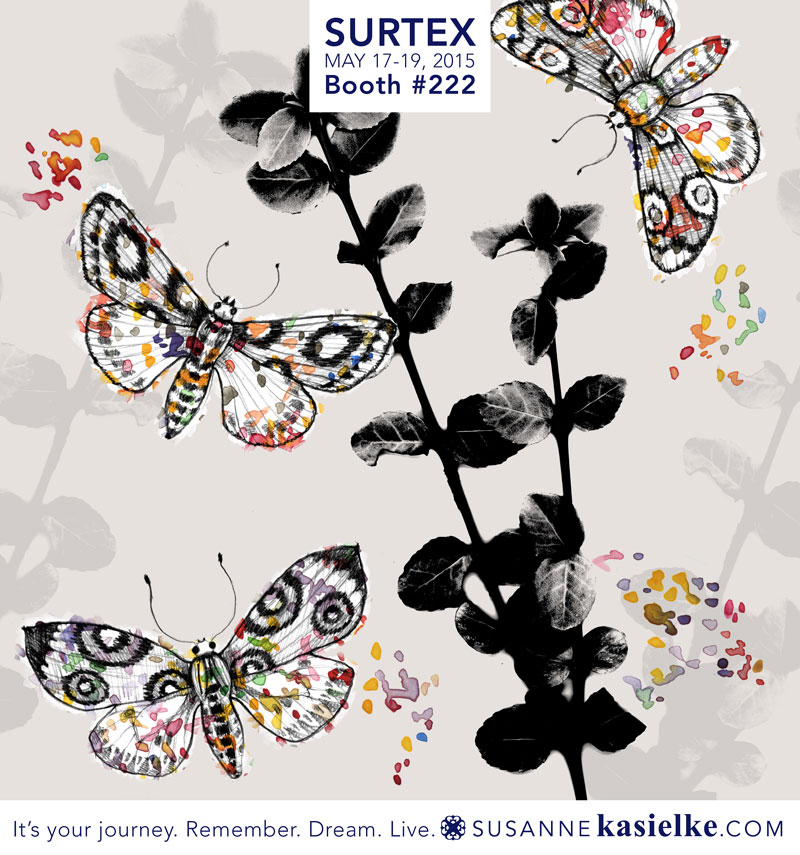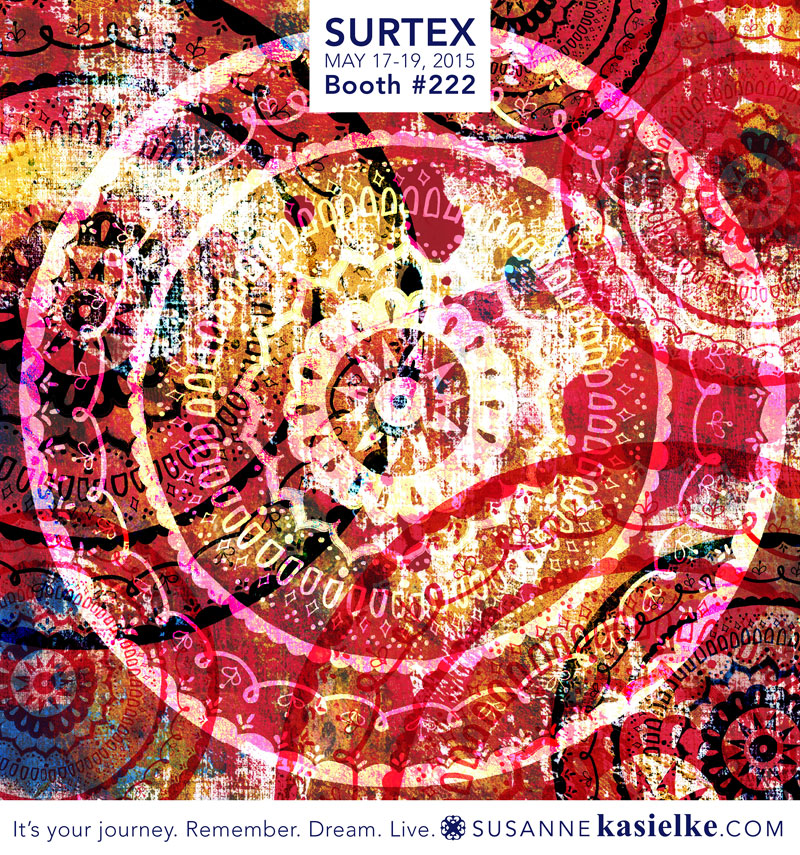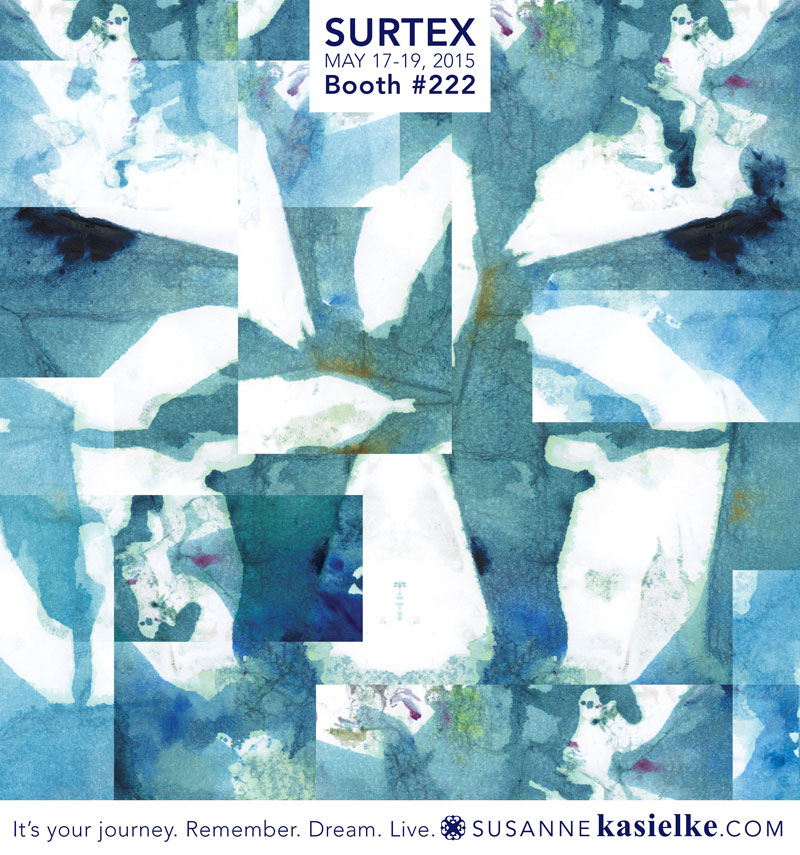 Susanne Kasielke is a German-born artist, illustrator, and surface pattern designer now based in the Washington DC area. She has a Master's Degree in Graphic Design and Fine Arts. After several years of working in advertising and print production, Susanne decided to pursue her dream of making a living with her art.
"Susanne works in very different mediums from abstract mixed-media paintings to realistic pencil drawings. The artist combines, alters and improves the different elements digitally. Coincidence and imperfection plays a big part in Susanne's work: She loves to experiment with digital technology and a lot of layers to create unexpected texture and depth. Susanne's prints integrate hand-drawn and painted elements like pencil, watercolor, block print, and acrylics. Besides licensing her work, Susanne is a mixed-media artist, and has her own line of products (DC souvenirs, paper goods, textiles, home & wall decor)."
Susanne will be making her debut at SURTEX (May 17-19) with Cultivate Art Collective. To get to know Susanne and her art better, please take look at her beautiful press kit and the video below, and don't forget to stop by booth #222 if you are attending Surtex!