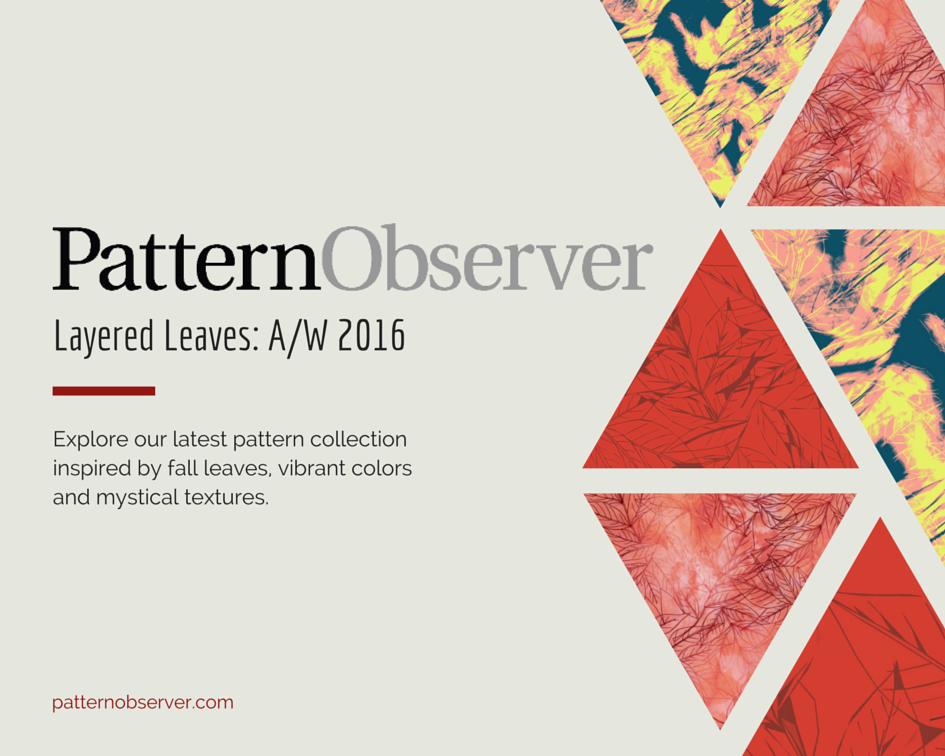 Countless hours and a lot of love and passion go into creating textile design collections. So when it comes time to market your work I encourage you to think beyond the traditional watermark! A great way to market your collection is through what I like to call a "collection snapshot." A collection snapshot is a small collage of your collection and should include your name or logo and any other information that you think would be helpful.
A collection snapshot can be used in email marketing, social media marketing, at events and on your website.
When creating your collection snapshot keep these tips in mind:
1. Be consistent. The colors, font style and other design details should be consistent with the collection's artistic style, as well as your overall business branding.
2. Be selective. You don't need to show every pattern in your collection. If you think one pattern with an amazing logo and collection title make for a stronger presentation then run with that. There are no rules here.
3. Have fun. Collection snapshots are a chance to express yourself, entertain potential customers and market your work. Your marketing pieces can be just as beautiful and inspiring as the artwork you create.
Here is an example of a collection snapshot that I developed for our Pattern Observer studio using Canva. After developing your snapshot please share it on Instagram as part of our Marketing Can Be Beautiful Photo Challenge using #POMarketing #CuratedCollections.
Learn how marketing and running a successful business can be a thing of beauty in our four week workshop: Sharing Your Work.