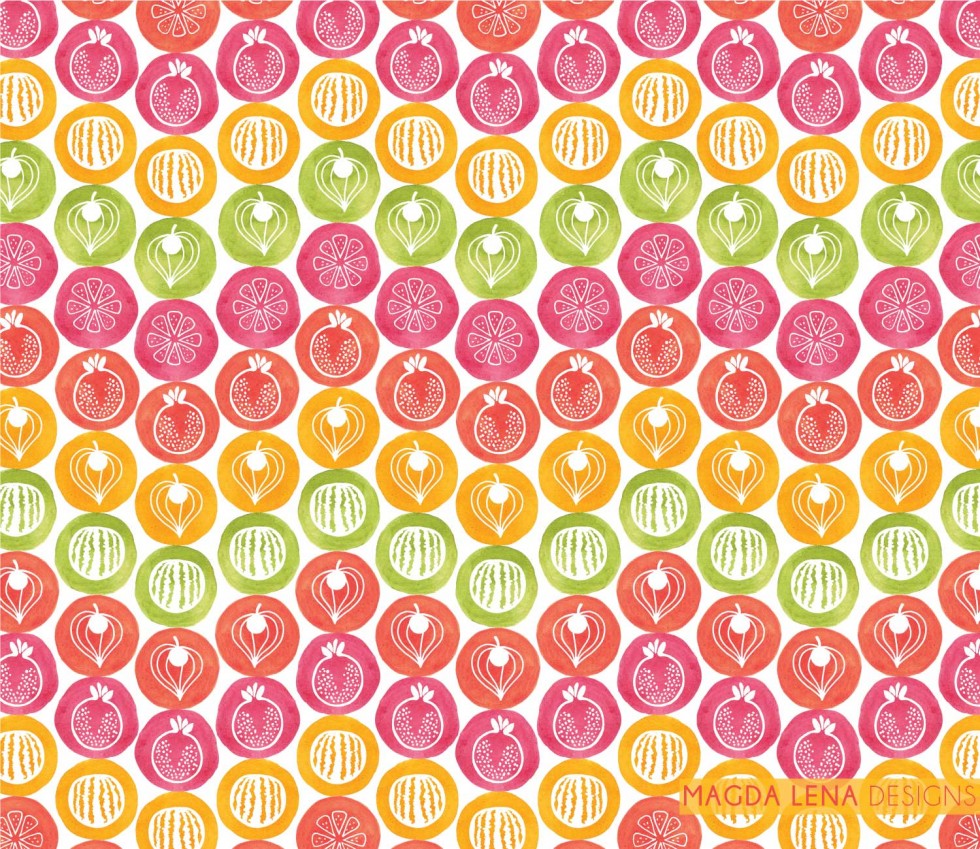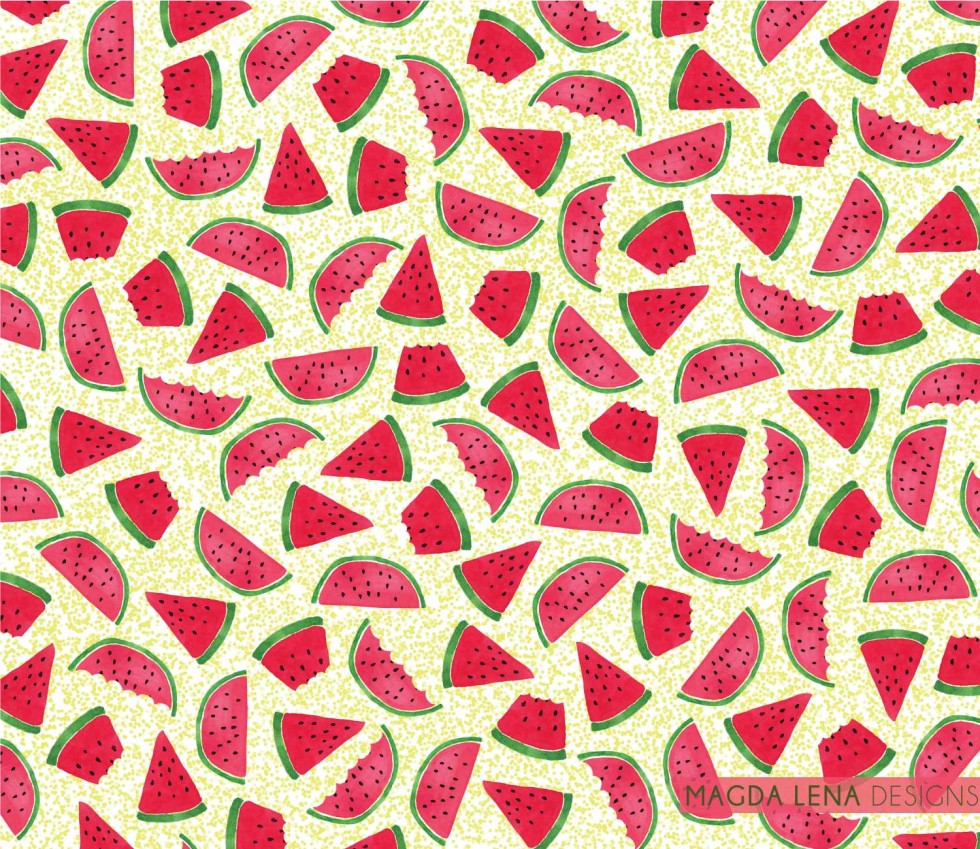 These playful, summery designs are the work of Magda Bardzinska-Frank, a surface pattern designer who works under the name Magda Lena Designs. Magda designs for "various industries, including: home goods, apparel, the children's market, quilting, paper products and many more."
"I have a strong affinity for bright color palettes, that express joy and positive feelings. When creating pattern collections, I tend to refer to my experiences and observation, so that each artwork has its own story.
In my creative process, I am inspired by nature: beautiful flowers and colorful animals, vintage finds and travel. My work is a result of a process that involves many steps, as I like to experiment with different ideas and mediums. For each project, I start with sketching and painting and then digitalize my ideas. Color palettes which I use in my work are very often derived from my own photography or interesting artifacts or magazine snippets that I have collected over time."
You can find Magda online at her website, on Facebook, Pinterest, and Instagram. Have a great weekend!
Our FREE video training helps you turn your artwork into TEXTILE DESIGNS that sell. You'll learn industry basics and how to make it easy to sell your work. LEARN MORE