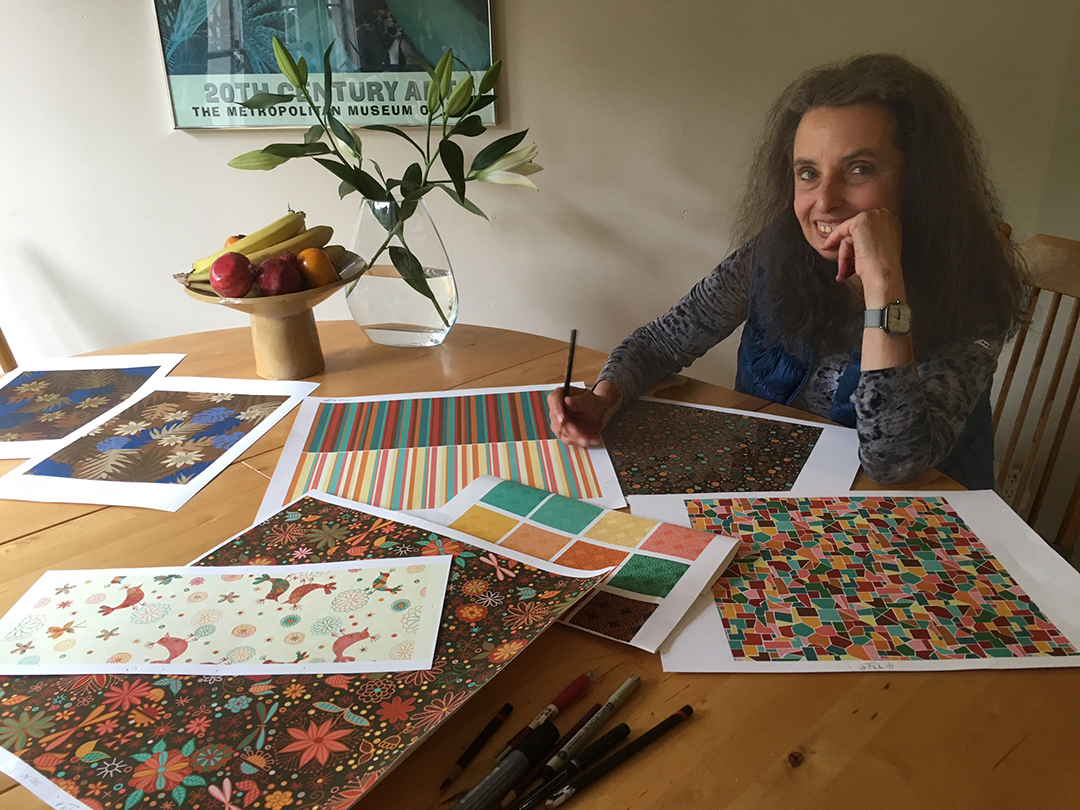 Jane Lewis is our resident quilting expert in the Textile Design Lab and spends time on our private forums every Tuesday and Thursday, giving feedback on members' patterns and collections, as well as offering insight into the quilting industry. Long time readers may remember this interview between Jane and Michelle in which they discuss the quilt/craft fabric marketplace, and we are delighted to welcome Jane back to the blog for another informative interview today! Jane will also be offering a new guest expert training in the Lab which will be released at the end of the month, on developing a collection of patterns for the quilting market. You can join here to gain access and in the meantime we invite you to learn more about Jane's background and her work in this exciting industry!
Please tell us a bit about your design background and career path. What drew you to the world of textile design and the quilting market in particular?
My degree is in fine arts with a BFA in printmaking. Shortly after graduating, I worked in the membership department at the Museum of Modern Art in New York doing clerical work. I knew that wasn't for me and answered an ad in The New York Times for a textile artist, not knowing exactly what that was.  I was hired based on my fine arts portfolio at Lowenstein, a textile converter in New York's garment district (a textile converter converts greige or unprepped fabric into a finished cuttable product to be sold to garment manufacturers, retailers, jobbers, wholesalers, etc). I was trained on the job, and since I could paint and had a solid background in design and color, it was a match. I fell in love with textile design; it was a natural transition of my love of art and repetitive pattern.
After Lowenstein, for several years I worked in apparel. When I moved to San Francisco I was fortunate to be brought on as part of the creative team at Esprit during its heyday in the 80's. While there I designed everything from prints to embroidery to knits to wovens to scarf to sock and belt design…a dream job. After Esprit I worked for other apparel companies and had my own childrenswear company.
In 2003 P&B and I found one another, and I discovered that designing for the quilt world could be even more creative than apparel.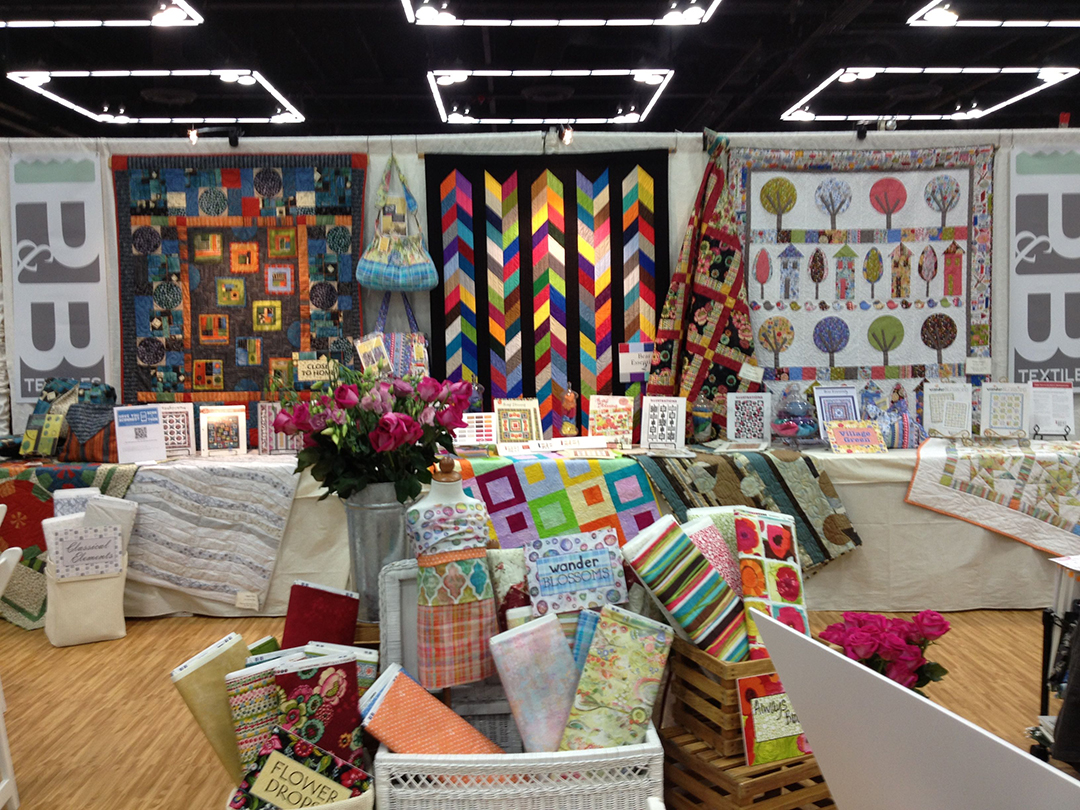 Can you tell us about your role as Art Director at P&B Textiles and what your responsibilities were there? What was the process like working with the textile designers and artists who created collections for P&B? Do you have any insights for designers hoping to break into this market?
At P&B we developed fabric collections on an ongoing basis, and even with a studio of staff artists we worked regularly with freelance textile designers. My responsibilities involved developing collections under the direction of the creative director and working with outside artists to provide whatever was needed, be it repeats, indexing for color seps, or coordinate development. The artists we worked with needed to be versatile since our look varied so much, from precisely replicating historical fabric to putting a brilliant painterly abstract work of art with thousands of colors into repeat with no more than 18 colors. It was important that they follow our guidelines but were also comfortable offering creative print solutions when that was part of the project. Artists needed to be highly proficient in Photoshop and Illustrator as they pertained to textile design, since our mill files were digital and we largely worked in those software applications.
In addition to these responsibilities, I met with print studios and attended shows such as Printsource and Surtex, went to Quilt Market twice a year, traveled to the mill we worked with in the U.S. in order to oversee the printing of fabric, checked engravings and strikeoffs, communicated with our trading companies and overseas mills, analyzed sales, and met with sales reps and quilt shop owners to learn what customers were seeking and buying.
For designers looking to break into this market, one of the most important qualities to have is to be able to work well collaboratively. You are working for a business and every company has a look, a product they want to be recognized for that will result in solid sales. On top of this we of course worked with deadlines, so the quicker a freelancer could work, the better.
How has your role as Art Director changed now that you work as a consultant under your own brand? Can you tell us a bit about what a typical day is like for you?
My work now is more varied. I am designing for the quilting fabric, apparel and watch industries. I find it really fulfilling to be involved in this range of product development and enjoy working collaboratively with different companies. I am also loving being a part of Pattern Observer and working with so many incredibly talented students from all over the world; it has always been my dream to teach and I love sharing my passion for textile design with like minded people. I feel like I have the perfect balance of being part of the Pattern Observer creative team while also doing hand's on design for a variety of projects.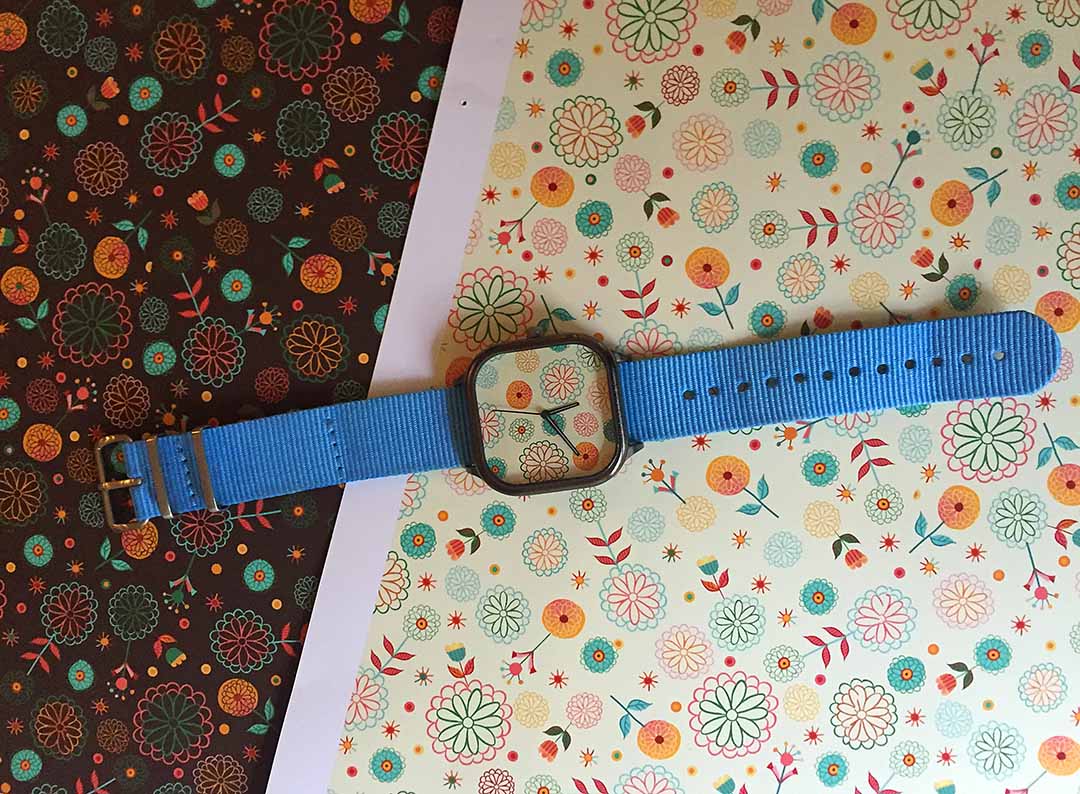 What do you feel makes a successful print, or a successful collection of prints, for quilting fabrics? What are some of the challenges of designing for this market? Where do you notice designers tend to stumble?
Quilt fabrics have gone through so many changes since I started in the industry in 2003. Every company has its own focus, which can range from repro groups (ie, Civil War prints) to gorgeous classical Ralph Lauren florals to whimsical conversationals and everything in between. However, all solid quilt collections have the same basic formula:  a shared theme, style and palette and a varied range of layout, value and scale. And, of course, great color.
If a designer would like to work for a quilt fabric company, it is important that they do their homework before approaching a company and take a good look at the company product either via their website and/or by visiting a quilt fabric store that features their fabric. It is critical to understand who is the company's customer. Don't, for example, show a highly digitally filtered collection to a company that features very artsy, painterly designs. And don't present a portfolio of hand painted silk pillows if a company is looking for a technical repeat artist (yes, it's happened).
It is helpful if in your portfolio you present a collection with a few coordinate ideas that work with a main print. Show that you understand the needs of the quilter by featuring at least 2 coordinates along with the main print. Present a second color story, just to show that you understand the process and that you have a good eye for color. If you have different styles, show them, but do not water down your portfolio thinking that you need to show everything under the sun from tight paisleys to loose watercolor florals to hard edge geos  – feature only what you do best.  Naturally it is beneficial to show more than, say, just florals, so include work that is somewhat varied, even if in the same hand (for example, a watercolor floral and a watercolor chevron, plaid and stripe).
What role to trends play in the world of quilting fabrics? Do trends play a part in your own design process? What are some of your current favorite print and pattern trends for the quilting market?
Unlike apparel, trends do not play as large a role in quilting fabrics. There are categories that are tried and true and very important to the quilting industry such as fall/harvest, Christmas/winter, spring, and summer. Holidays vary – some companies always feature Halloween and Valentine themed fabrics and others don't since these holidays are so short and are on and off the shop shelf quickly. Patriotic is an important theme for many companies. Baby and juvenile is always in demand although some shops sell more than others. A beautiful floral collection is always welcome.
I like to be aware of trends; for example, the trend of "farm to table" has been interpreted in fabric; but I am not governed by it since it has always been my experience that a beautifully designed collection featuring one of the tried and true themes will always be in demand.  There are companies that feature more contemporary looks, such as Cotton & Steel (http://cottonandsteelfabrics.com/), a division of RJR, and I love these looks. It is exciting to me that there are companies like this that offer more off the cuff looks, but in general I think it is a good idea to study many quilt fabric company sites to get a balanced overall idea of what the overall market is about, and in my opinion it is not heavily trend driven.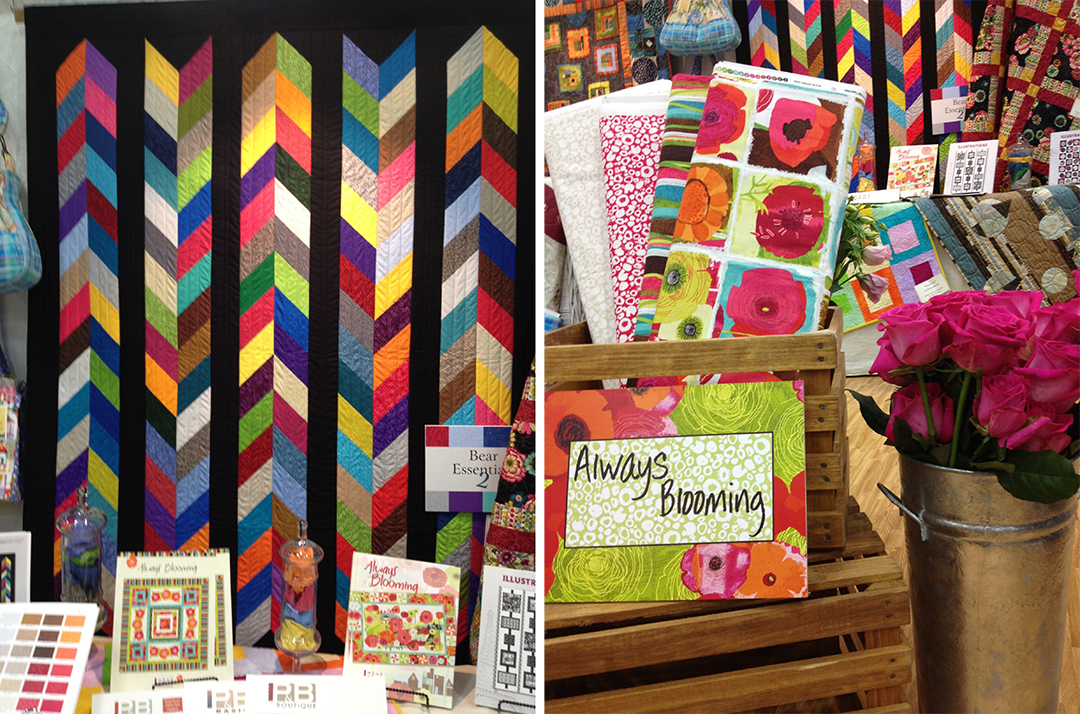 What are your go-to sources for design inspiration? Any books, websites, design tools, or other resources you would recommend? 
https://www.pinterest.com/
http://printpattern.blogspot.com/
http://contemporarycolour.blogspot.co.uk/
http://www.patricianugenttextiles.com/
http://houseofprints.blogspot.com/
Tools: pencil and paper
Who are your design heroes (past or present)? What about them inspires you or influences your work?
David Hockney, Henri Matisse,  Claes Oldenberg, Marimekko, Richard Diebenkorn, Picasso, Jean Miro, Josef Albers. You could say my design heroes are fine artists, because that is where I find design, color and inspiration. I can look at a fine artist's work and see so many exciting textile designs that can be developed, even as on-trend.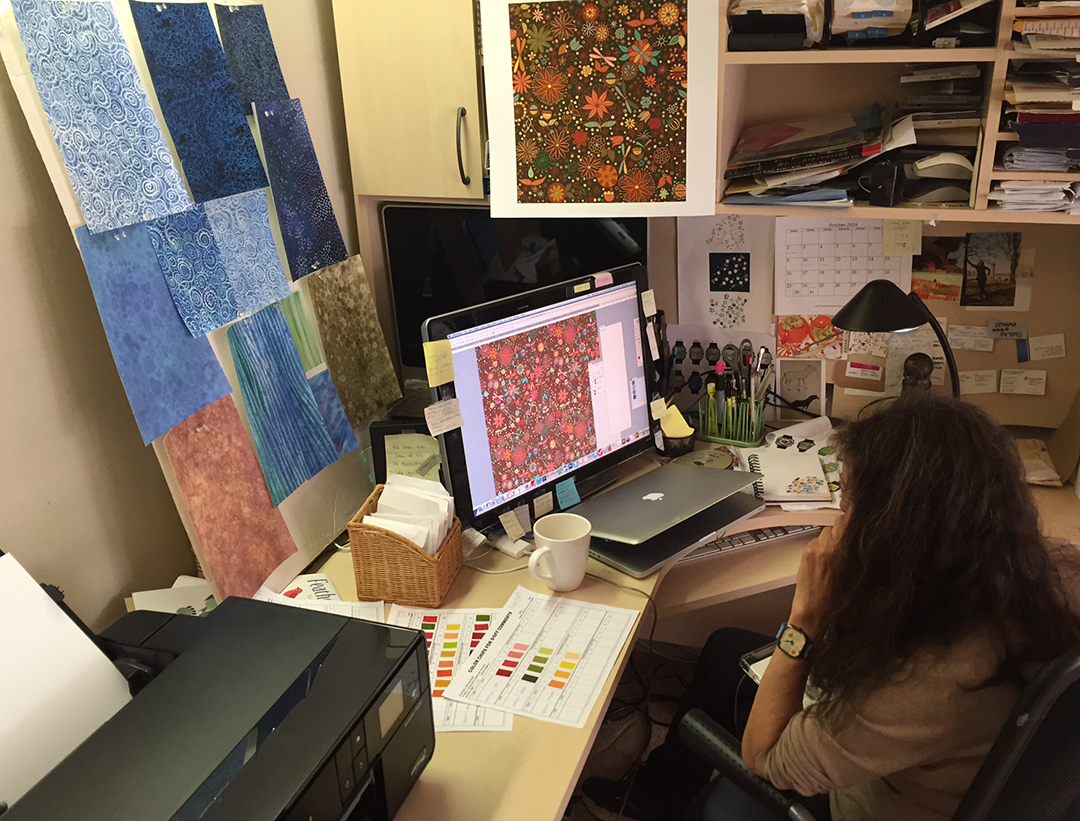 Over the course of your career, what actions or decisions have made the biggest impact on your design business?
Without doubt going back to school and studying digital design. In 2000 I went back to school for website development, and when I graduated I realized that as the bottom was falling out of the dot com market, my new found digital skills were opening doors for me. In 2003 I joined P&B. With my years of textile design experience and my newly learned digital design skills, I was able to combine the two areas I was passionate about – textile and digital design – into quilting fabric, a product that had unlimited creative potential.
What have been some of the challenges you have faced throughout your design career and how have you overcome them?
Sometimes when buying artwork, a company can fall in love with a print that does not work as a main or money maker print, but is bought anyway with the thought that a main print and other coordinates could be developed from it. Bad idea!  That's working backwards. As stunning as a print may be, at least in the quilt fabric world it is so much better to begin with a fabulous main print and from that develop the secondary and all coordinates.
What advice have you received in your career that has stayed with you or influenced you? Do you have any words of wisdom for aspiring designers trying to make their way in the textile design world?
–No detail is too small (make sure everything is the best it can be).
–That which is most instinctual and that we love doing is what we are best at.
–Listen. No one person has all the answers, but if you are truly open to others there is every opportunity to make something better.
–Sometimes you just have to stop and walk away from a project; do something else, and then come back to it with fresh eyes. It is amazing what you then can see and do.
–Be positive! Take the time to see if you can help others. It all comes around.