When I first saw Dawn Gonzales's patterns I am pretty sure I audibly gasped–such a breath of fresh air! She expertly mixes motifs into highly detailed yet unfussy patterns that are filled with life. Dawn has thrown herself full force into surface design for the past two years and is "an avid follower of many different styles and schools of thought on pattern. It's become a wonderful new passion that I never knew I had!"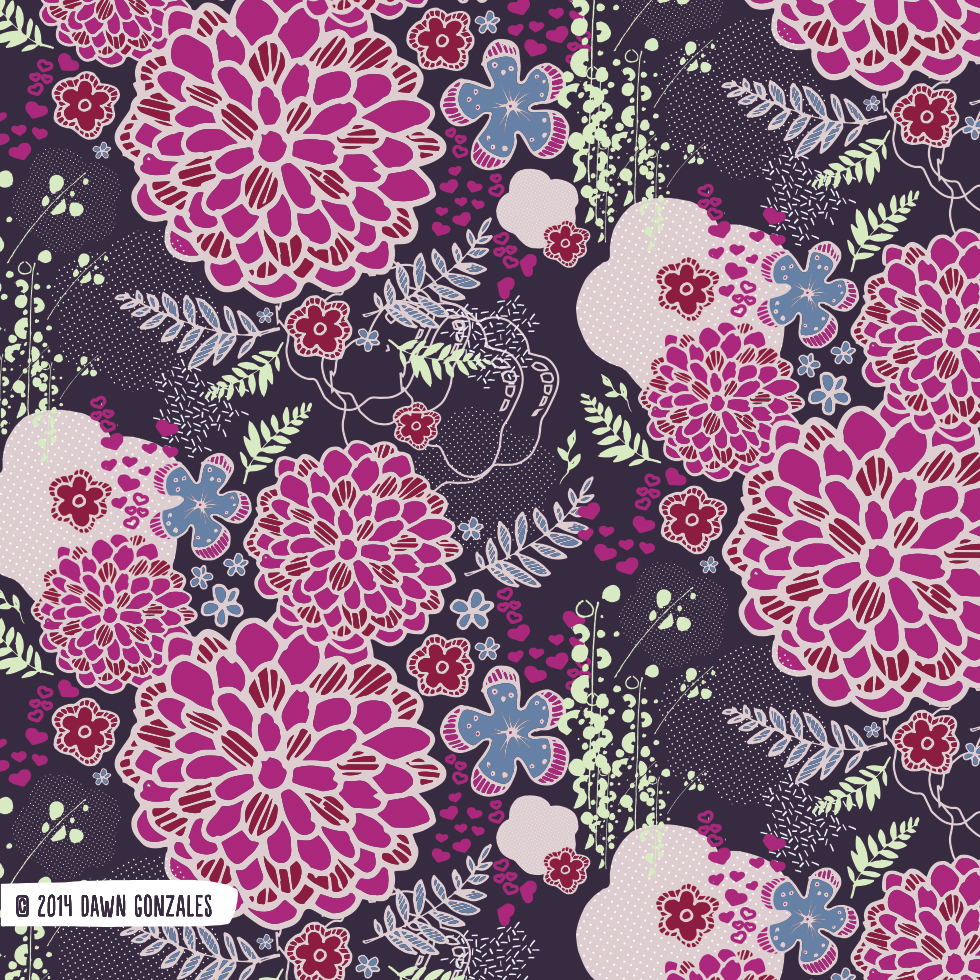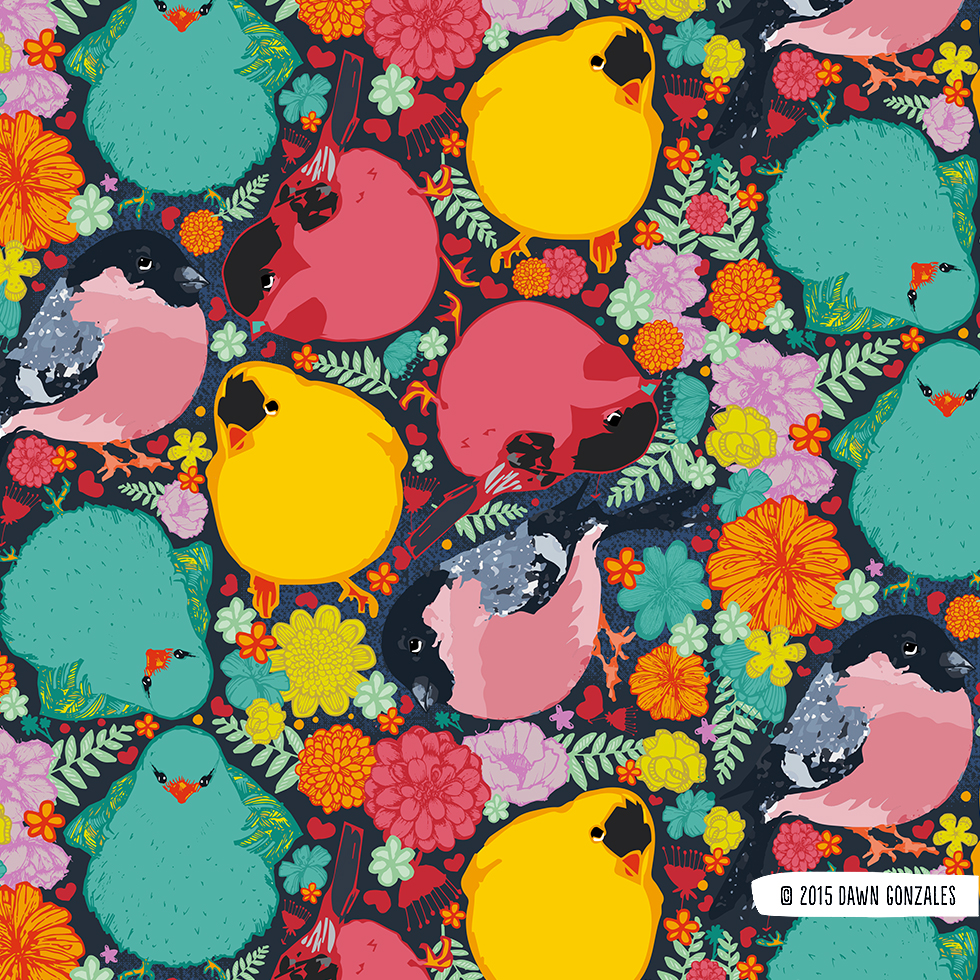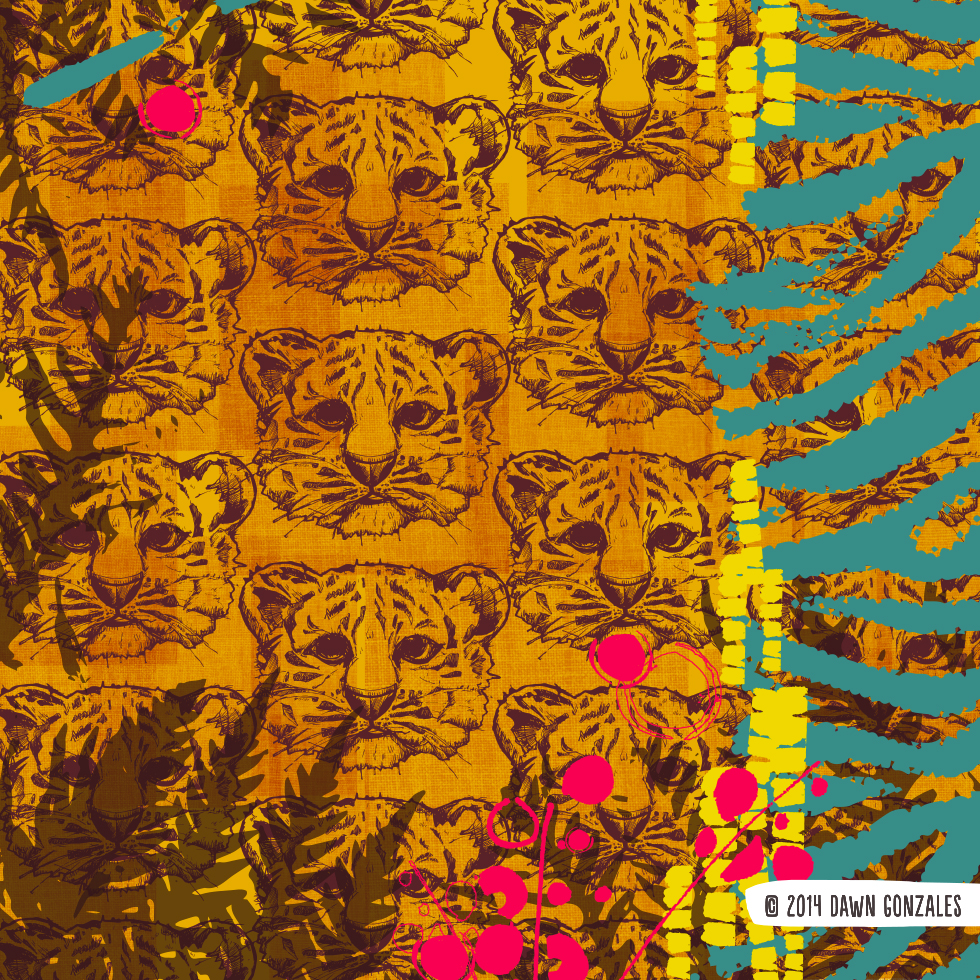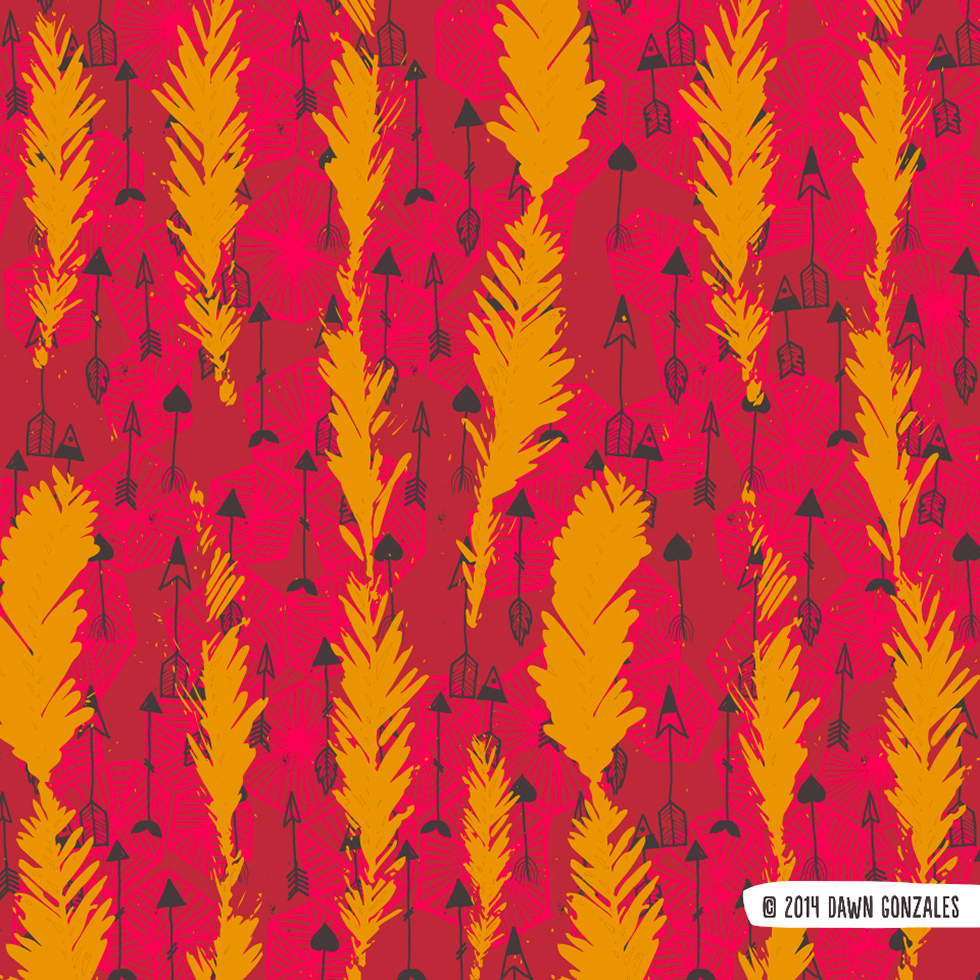 Dawn is a "freelance illustrator, designer and crafter living in the Bay area by way of Arizona, Wyoming, and New Mexico. My greatest love and muse is my 11 year old English Bulldog, Cookie, with whom I once won first place in a dog-owner look alike contest. True story.
After 15 years of creating innovative designs and visuals for retail environments including Old Navy and making people, places and things look pretty, I'm switching my artistic gears and falling back on my passion for art and good ol' fashioned analog sketching. I received a Bachelor's degree in Fine Arts with a specialization in Illustration at the University of Arizona and my design work has been featured in international trade publications and media including WGSN.com, VMSD, DDI and Oldnavy.com
As you can see, I am a friend to bright colors, layered textures and line work, but really all of my art is about creating something wonderful that brings people happiness.
A client's smile at my work is always the greatest feedback.
You can see more and keep up with my thoughts on dogs, art, fitness, fashion and frozen yogurt at: http://www.dawngonzalesillustration.com." (While visiting Dawn's website don't miss the sneak peek into her sketchbook, which which has the most adorable, lovingly rendered illustrations of her "true love, Cookie Blanca, the English Bulldog" paired alongside some beautiful typography. This ranks high among my favorite sketchbooks I've ever seen!) You can also find her on Facebook, Instagram and Pinterest. Have a great weekend. -Chelsea
Is your eye drawn to the colors and patterns you see on clothing or in home decor? Do patterns fill your doodles, drawings and artwork? You could make money in the textile design industry. Get our FREE video training today!