You may remember Vivien Haley's work from our post this past winter highlighting her Natura Collection of silk scarves. Well, today it is our pleasure to bring you an update from this talented Aussie designer, featuring her new Collage Collection. Enjoy!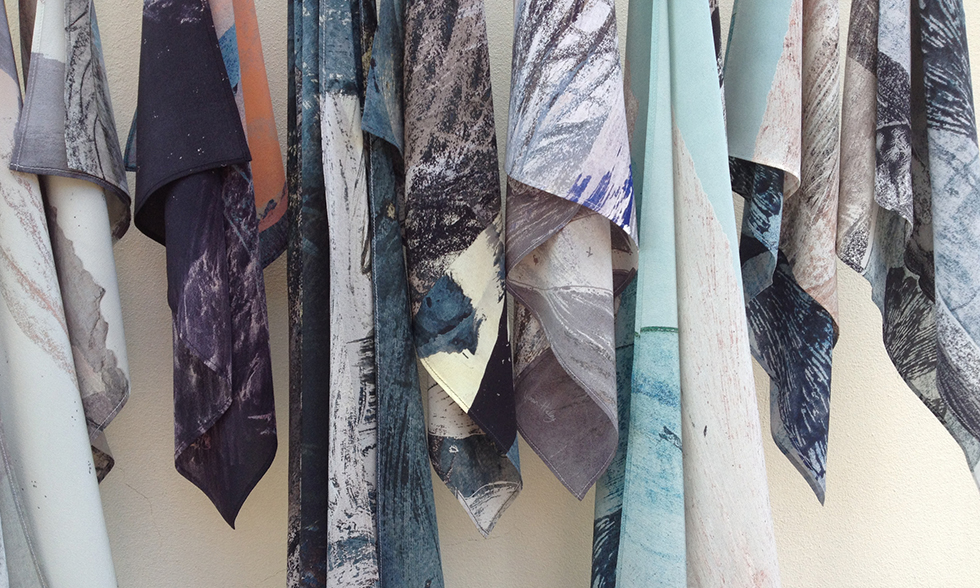 "This silk crepe de chine scarf collection has evolved from Vivien's drawings and collages exhibited in 2014. The designs a more organic interpretation of nature and landscape, with the colours and motifs encapsulating the sense of place, mood and season. A portion of each scarf design was selected for the smaller kerchiefs."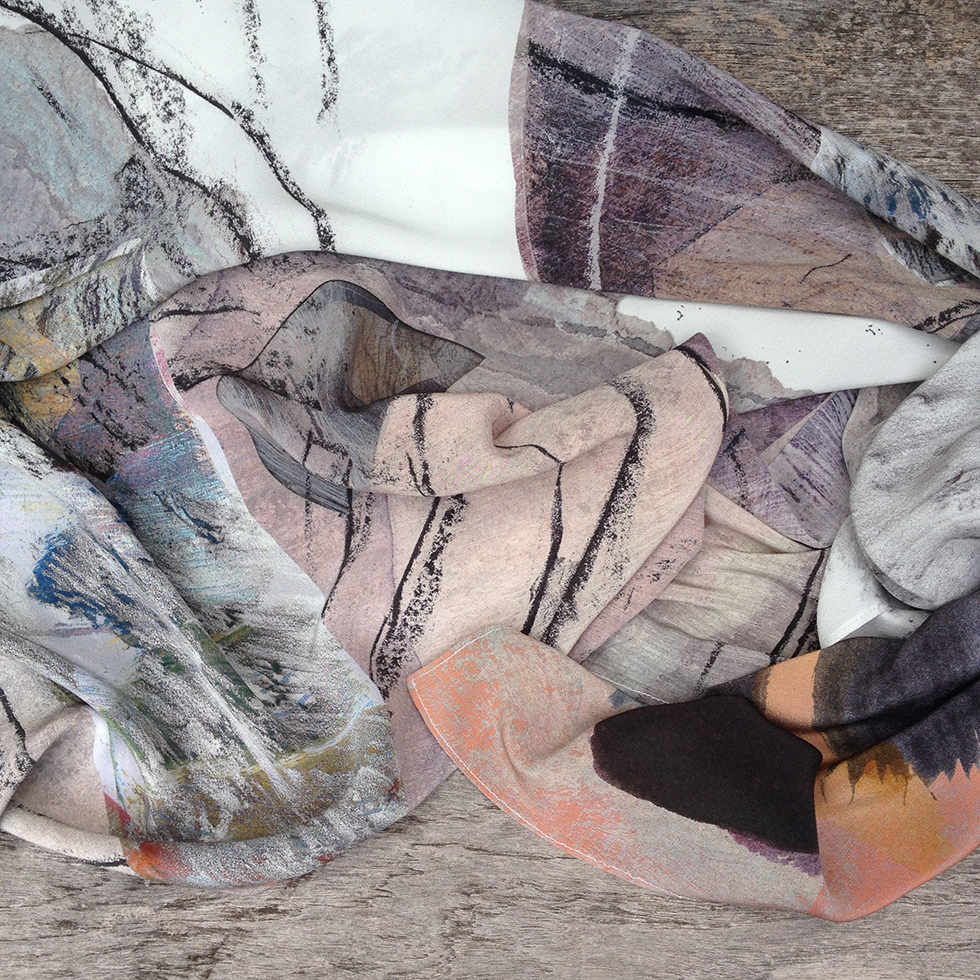 Touch Stones scarf 
"Influenced by my stone collection this design suggests a desert pathway. The patterns and colours attract the eye to the prettiest or most interesting pebble to be kept as a memento."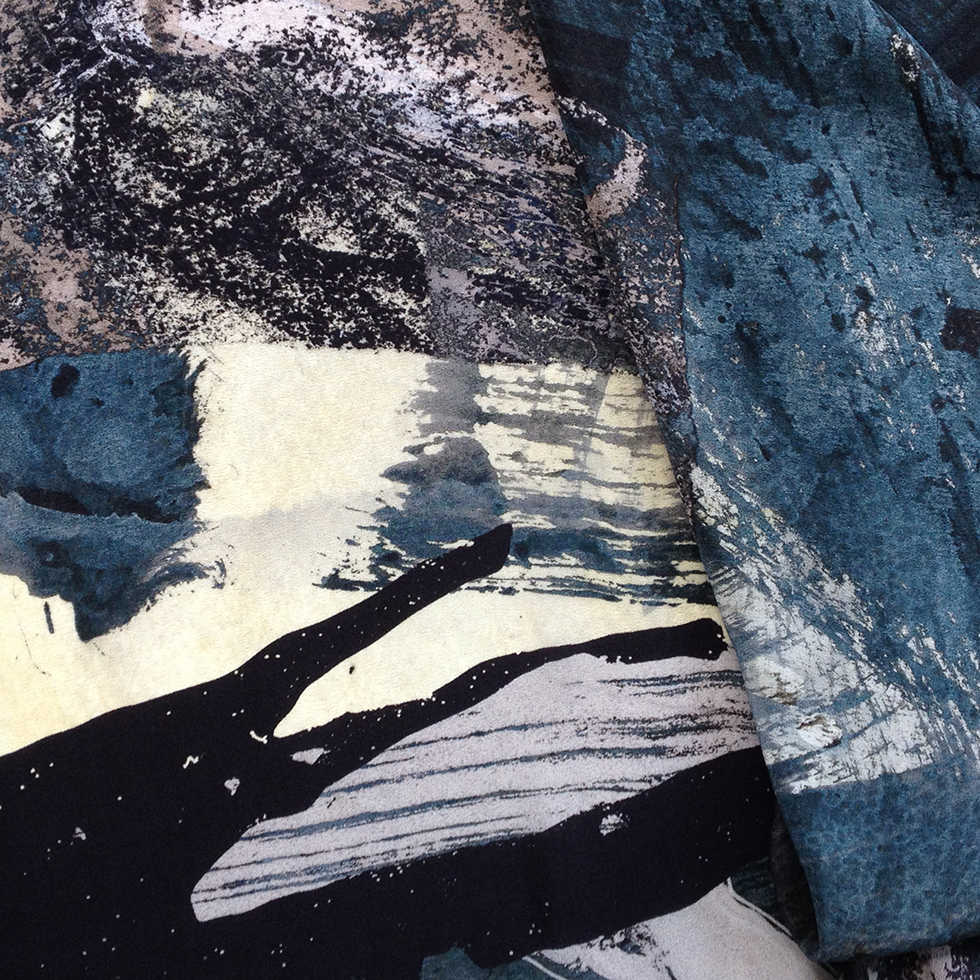 Little Creek kerchief detail 
"The original drawings and prints on paper suggested water and plant shadows, all emphasized further in this smaller kerchief. The dark greens, blues and sunshine yellow emphasize the dappled light and mood of a rain forest creek."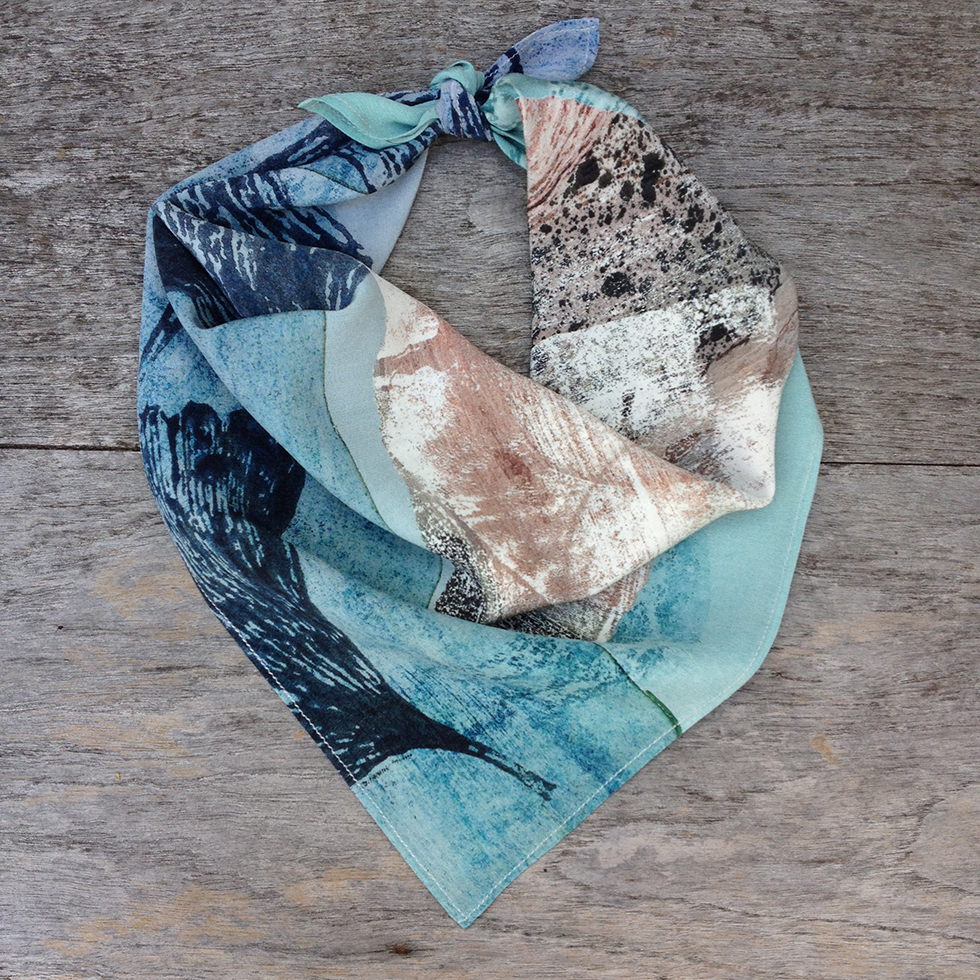 Gingko Blue kerchief
"This leaf motif is often used in Japanese indigo textile practice. The delicate imprint juxtaposed with dusky pink and black rock textures against a blue sky day. The smaller kerchief design emphasizing the rock forms."
To see more from this collection visit Vivien online at www.vivienhaley.com or follow her on Instagram. Have a great weekend!
Is your eye drawn to the colors and patterns you see on clothing or in home decor? Do patterns fill your doodles, drawings and artwork? You could make money in the textile design industry. Get our FREE video training today!