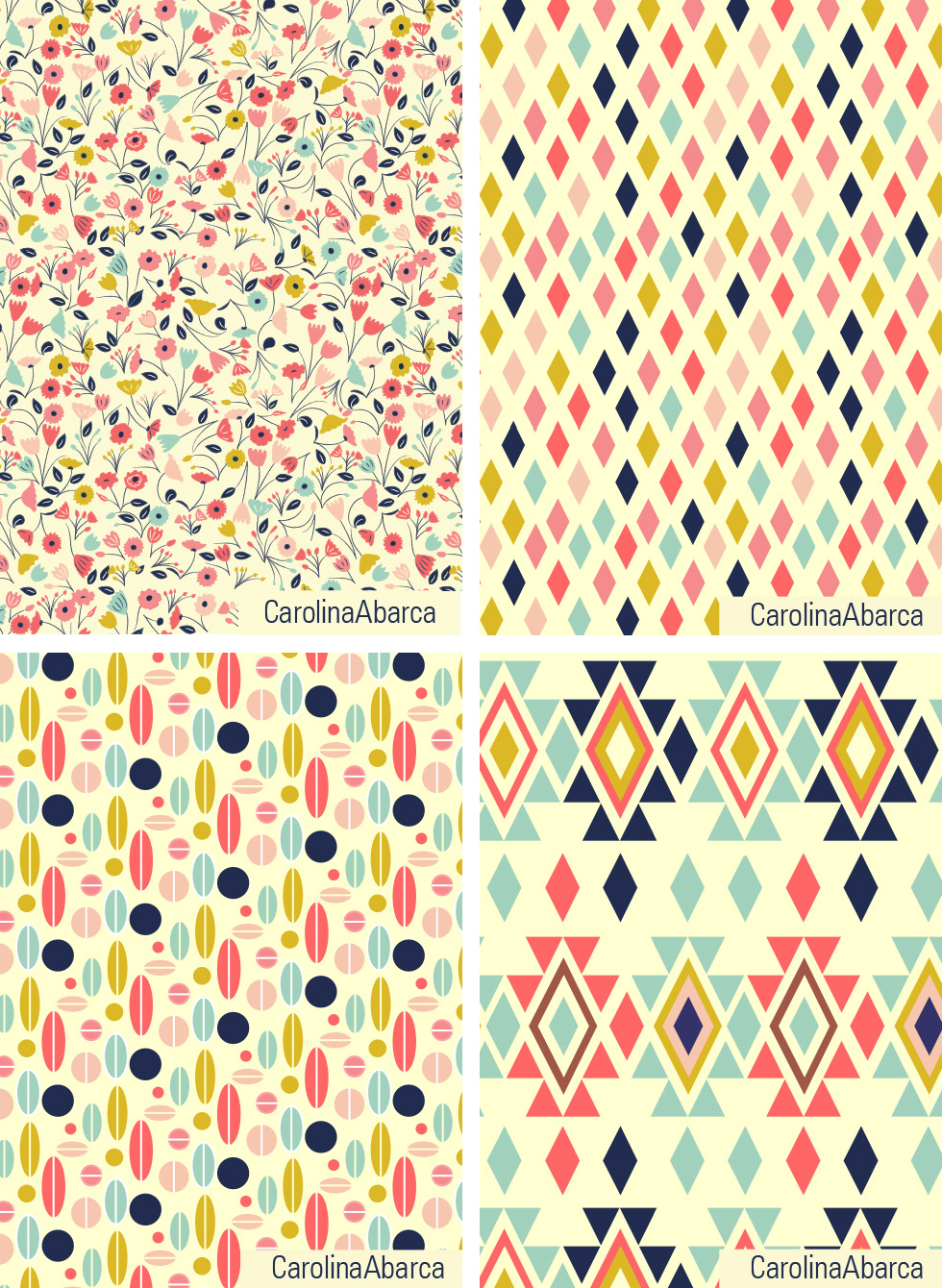 Carolina's "Ethnic Spring" collection 
Carolina Abarca is a former research scientist, originally from Chile and now leaving near Barcelona with her husband and two children. She describes her style as "simple, graphic, full of colour and joyful" and we couldn't agree more–those bright geos can't help but incite cheer!
Carolina's inspiration comes from "a variety of places, from anything and everywhere. But I have to say that a great source of ideas comes from my children; the places we visit together and our bike rides on weekends to a forest close to where we live.
I mostly draw using Illustrator or Corel Draw (which I have taught myself), using a digital drawing tablet (which I love!) More recently I am building up my confidence and hand drawing sketches which then I scan into the computer and continue developing with Illustrator."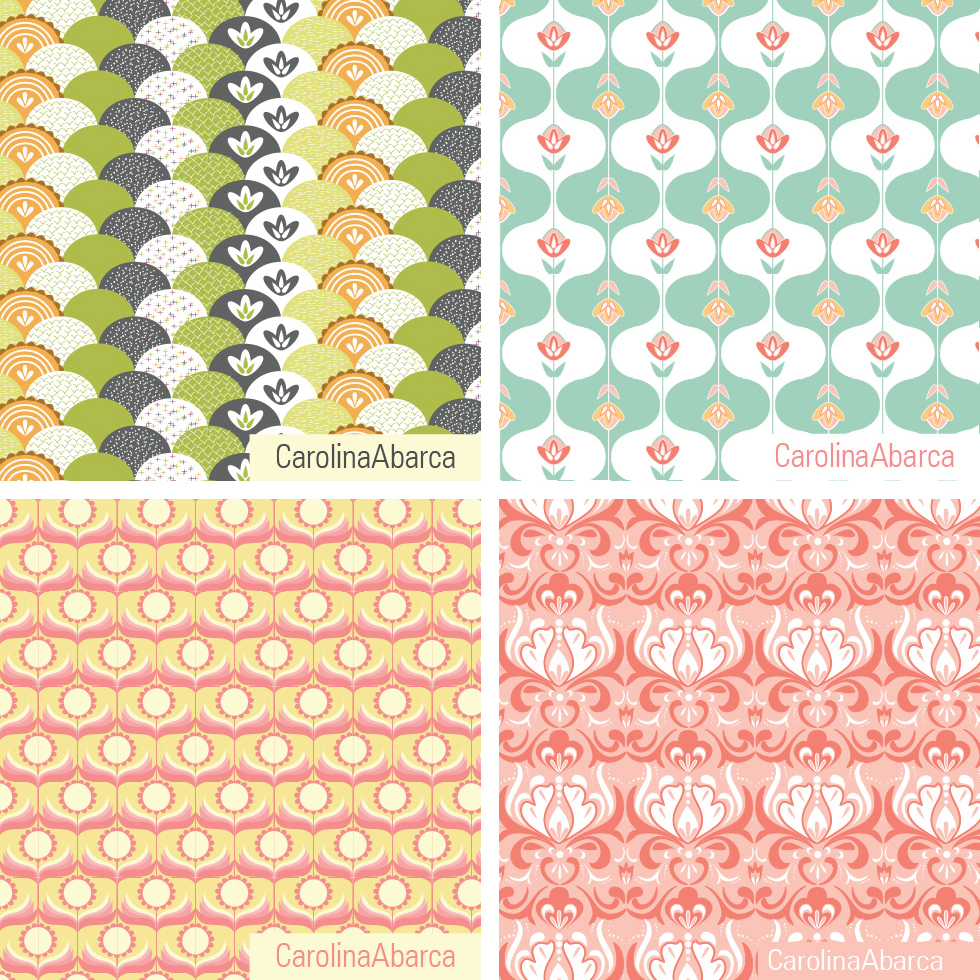 "When creating my patterns I spend time searching for the right colours and build up palettes of my favourites. I think that the right colour palette can make a big difference to a design.
My journey into the creative world has been long and full of detours but I am so pleased to feel like I am finally on the right track and wake up every day looking forward to continuing the adventure!"
Visit Carolina at: 
http://www.carolinaabarcadesign.com/
 and find her on social media here: