We are gearing up for The Ultimate Guide to Repeats (UGTR) group study which starts on Monday, July 20th, 2015 in the 
Textile Design Lab
, and this week we are excited to share the work of some of our talented grads! On Monday we featured
Carolyn Gramlich
and today we hope you enjoy a few of the beautiful repeats that Textile Design Lab member Catarina Guerreiro created in the class.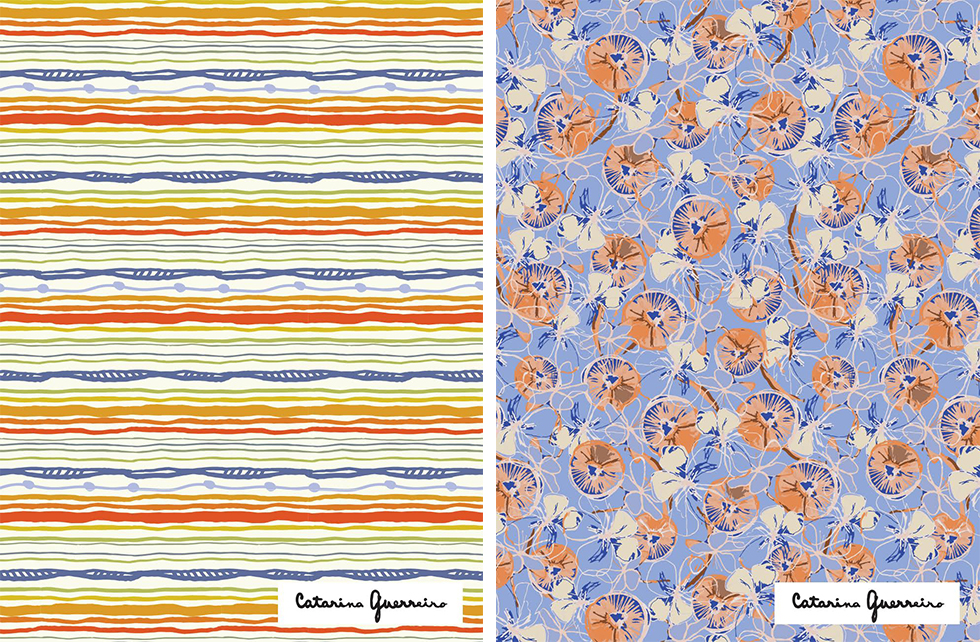 Catarina writes, "my main goal was to create the best possible flow in my repeats, to create balanced and interesting layouts within the different techniques taught in the course.
I found the UGTR course fantastic – definitely a must do for everyone who wants to master technical repeats. It gave me the skills to develop repeats with ease, from simple set layouts, to more complex free flow designs. I learned how to effectively translate my artworks into solid, balanced and interesting repeats and how to prepare them for printing accurately.
Mastering repeats is fundamental for the success of your print – making sure the repeat is balanced and doesn't have any spacing issues or unintentional directionality is very important.
"Pattern design is not about a single motif but about the whole, the balance of the composition, and the UGTR will help you developing the right skills for the job."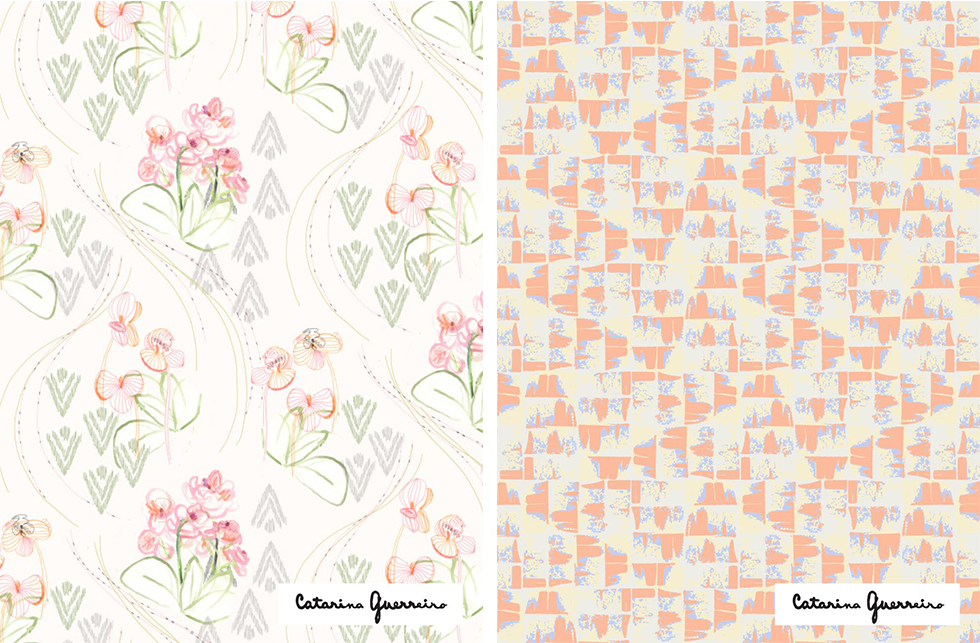 Find Catarina online at catarinaguerreiro.com and on Instagram and Pinterest.
Join us for the Ultimate Guide to Repeats group study, starting Monday, July 20th, 2015 in the Textile Design Lab! Membership is just $49/month and comes with access to a variety of e-courses, a members-only forum, regular webinars where members can ask questions about the surface design industry and receive artwork critiques, guest expert trainings, design challenges, and lots more exclusive content. Learn more…