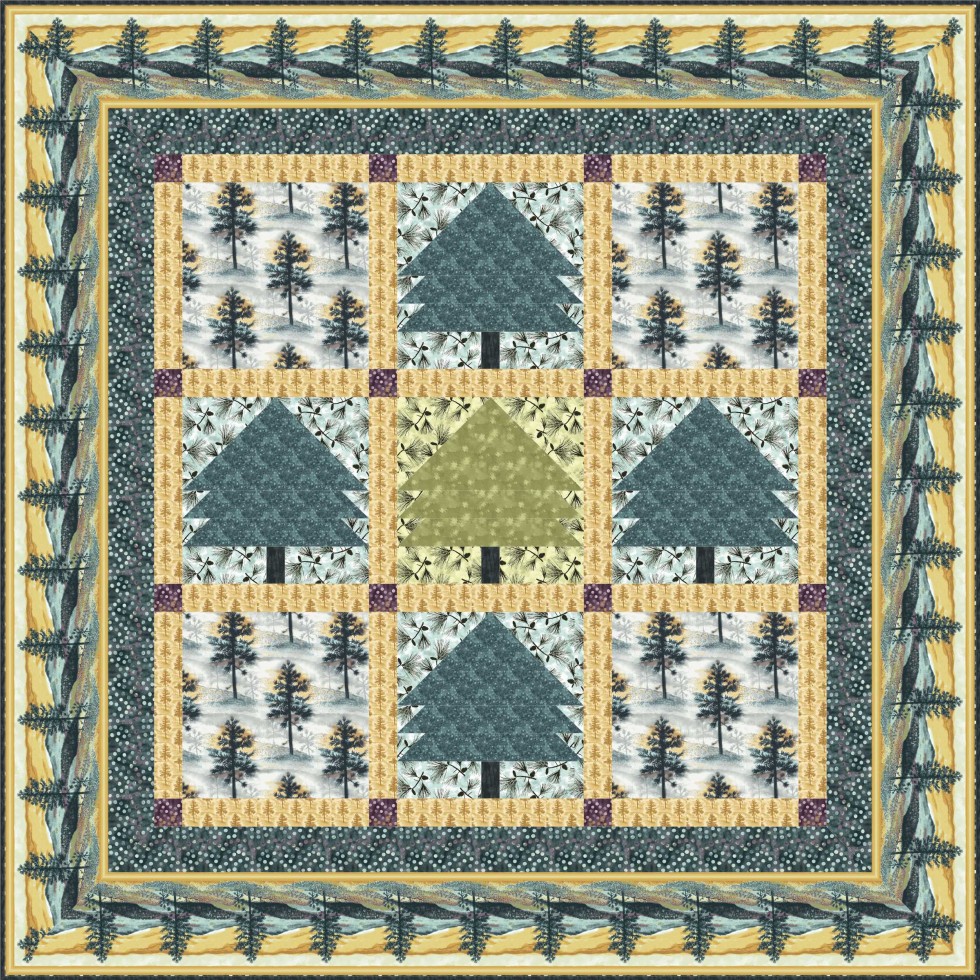 You may know Jamie Kalvestran as the ever-friendly voice of the Pattern Observer inbox and helpdesk, but she is also an accomplished product designer, published illustrator and even has three design patents to her name! As owner of 
Jamie Kalvestran Design
, Jamie creates artwork for application on a wide range of products, and specializes in color and trend forecasting and developing "original print patterns and artwork that your customers will love." Jamie both licenses and sells her artwork and is "bringing her inspirational designs into textile, quilting, home fashions, sporting goods and personal accessories."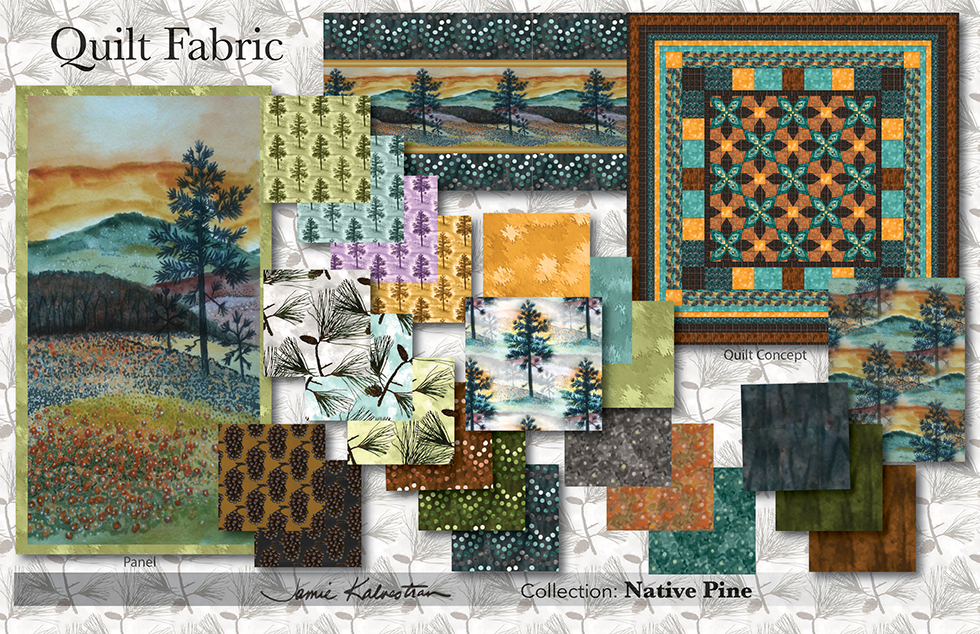 Jamie's lovely Native Pine Collection for
Quilting Treasures
is shipping to shops this month, and her Native Pine table topper/wall quilt will be available as a free download pattern on the Quilting Treasures website.
Inspiration & Process for the Native Pine Collection
"The inspiration for my Native Pine Collection stems from a favorite childhood memory.
Behind my grandparents home stood a mighty white pine on a small hill. Under the tree was a bed of pine needles and moss littered with pinecones, this soft and cozy spot beneath it's boughs was a treasured playground. So treasured in fact, that to this day I showcase a glass lamp in my home filled with pinecones from that very tree.
The first step in the making of this collection was to paint a large watercolor painting. This served as the foundation for the development of the rest of the pieces.
The color palette was determined by keeping a keen eye on color trends in the home decor and apparel markets. I then selected colors from those trends colors that I hope give you a hint of what it was like to sit on that magic carpet of moss, giggling with my sisters, while plucking the petals from flowers, all the while inhaling the fresh sweet scent of white pine.
I hope you enjoy working with this collection as much as I enjoyed creating it for you!"
Find Jamie online at:
Have a wonderful weekend!
Is your eye drawn to the colors and patterns you see on clothing or in home decor? Do patterns fill your doodles, drawings and artwork? You could make money in the textile design industry. Get our FREE video training today!