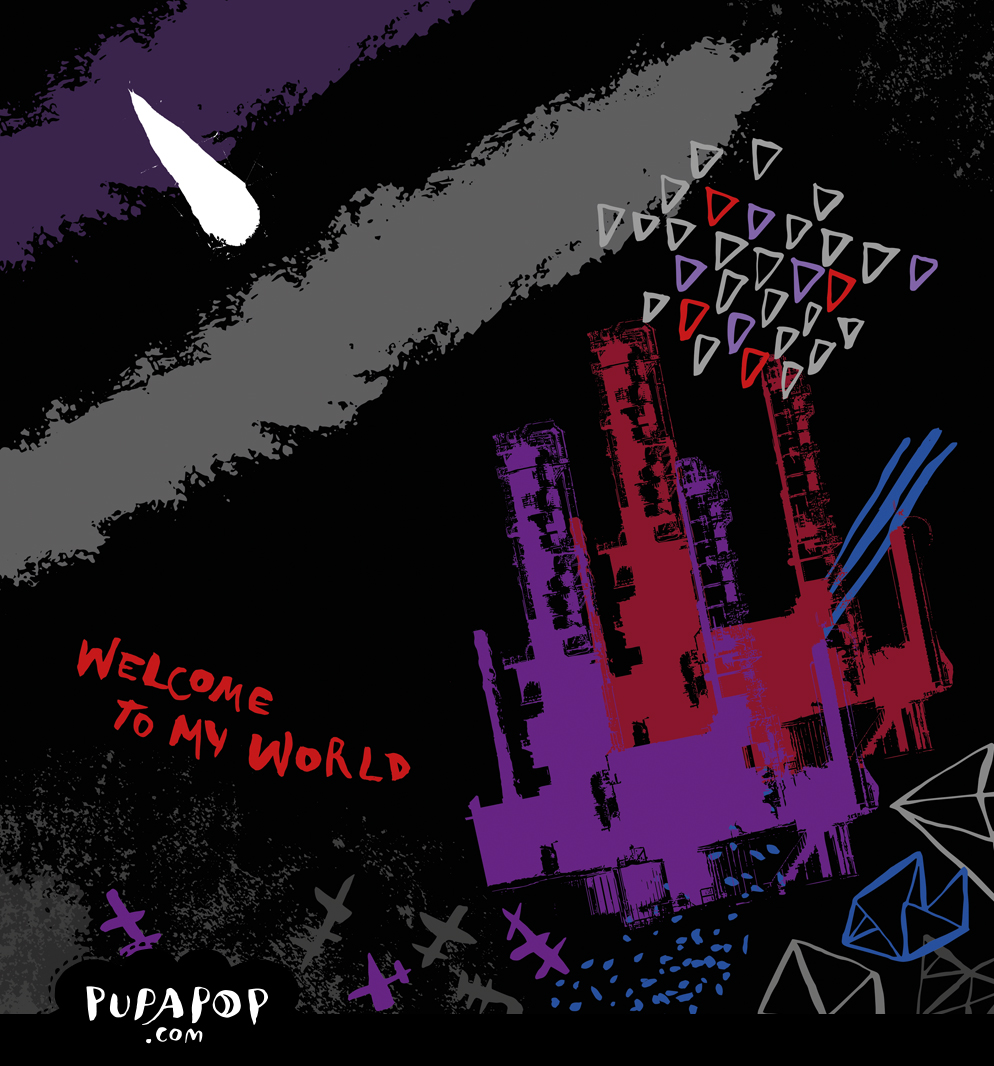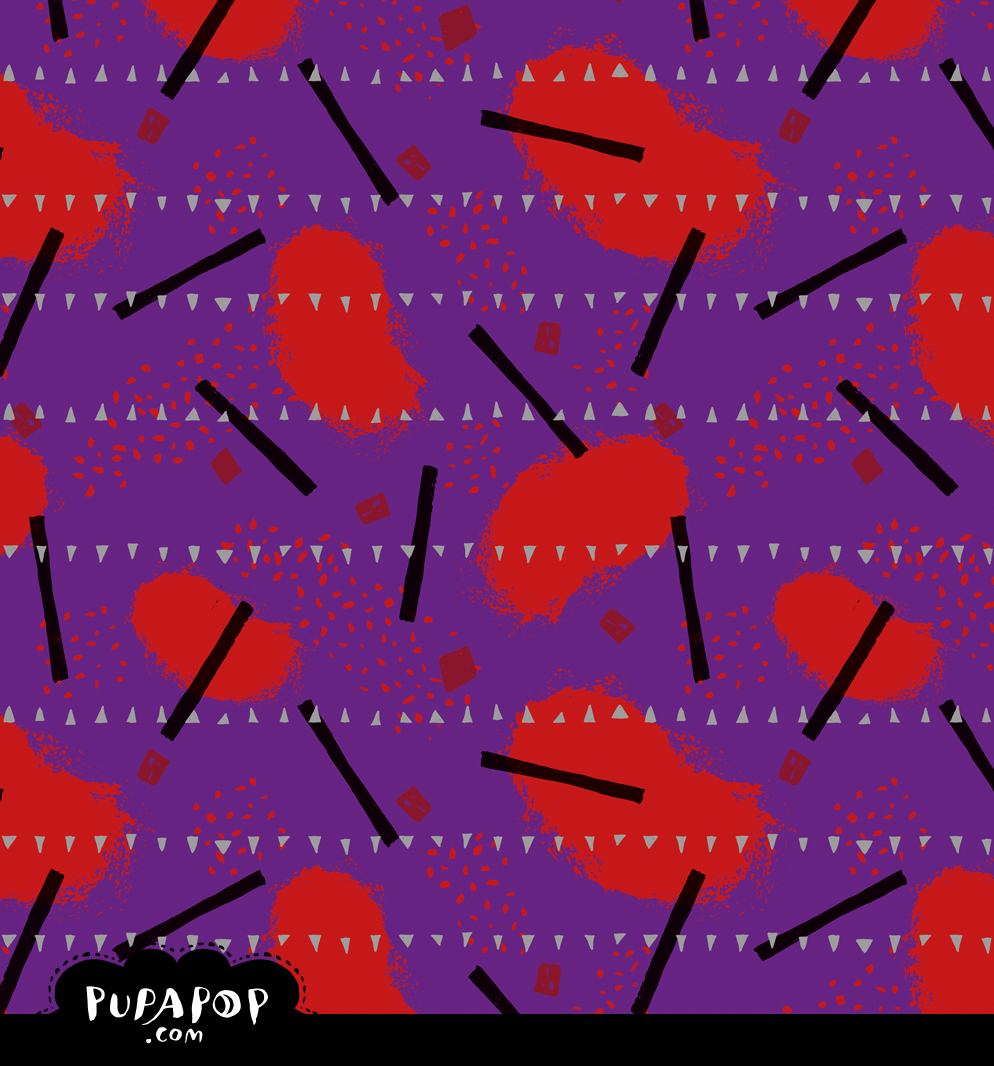 Chelsea's Challenge is one of the design challenges offered to members of the Textile Design Lab, with an archive of more than 60 individual challenges now available. Over the past several years this monthly challenge has been a fun way for me to share design ideas, inspiration, and ways to step outside of your usual artistic comfort zone, and has been a catalyst for countless new collections added to our members' pattern portfolios. In a recent Chelsea's Challenge I provided the theme of "Album Art," asking our members to think about a musician or band that inspires them and to create a collection of patterns that could be well-suited for their album art. I personally love designing to music and find it to be one of the easiest ways to access that pleasant zoned-out state of creative "flow," avoiding overthinking and just designing from the heart. And that is exactly what TDL member Pupapop did!
"I was very happy when I read that the new theme for the Chelsea's Challenge in Textile Design Lab was "Album Art". I have always loved the idea of mixing design with music, because music is a real passion for me, so I felt very, very inspired! I decided to design my patterns for one of my favorite bands, Depeche Mode, having in mind that my ideal customer for this would be the band itself, or a fan… like me!
I found that their cover art was based in dark color palettes, grungy textures, hand drawn text and very simple/geometric -strong- shapes. The first thing I did was to pick up the most meaningful colors throughout their album covers to use them as my color palette for the collection. Then I made a little research about trends for 2016-17. And after that, I began to hand draw my motifs and texts. Then I scanned them and colored my artwork in Illustrator. I have to say that this process was a lot of fun and joy for me because I was playing Depeche Mode all the time, and I loved it!
Finally I reached a very satisfying result. I couldn't be happier! I feel that I practised and learnt a lot with this challenge. Thanks Chelsea and everyone for viewing my works!"
Visit Pupapop online at www.pupapop.com, or visit her on Facebook, Pinterest or Instagram.
Ready to transform your talent into a thriving career in textile design? Become a member of the Textile Design Lab today! Membership is just $49/month and includes over a dozen e-courses, a private forum, weekly live artwork critiques, guest expert tutorials, fun design challenges and lots more exciting and helpful content to get your textile design career off the ground. Visit textiledesignlab.com to learn more!