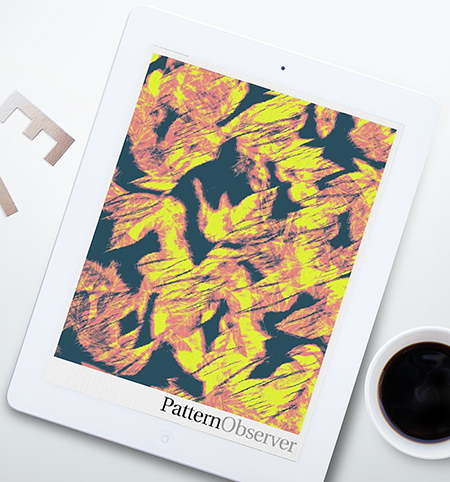 A few months ago I started thinking about the graphic designers I know. The creative and talented people who design for print and digital media like web pages and advertising. The people who create logos and eye catching websites, book covers, and print ads. And I realized something… graphic designers and textile designers have a lot in common.
we create beautiful artwork
we use similar tools…sometimes even the SAME tools to do our work
we work for clients
we are always looking for ways to make money doing the work we LOVE
There are many similarities between the two fields, but there are also significant differences in regards to layout and color usage. So…I decided to create a course that quickly shows graphic designers how they can tailor their work to our industry and what buyers are looking for when making purchasing decisions.
Just as I was brainstorming the content for this course, the jovoto team reached out to me and shared their desire to help their community of designers become more skilled textile and surface pattern designers. They truly care about their creative community and wanted to "help graphic designers at jovoto to diversify the skills they already have and open up new opportunities to participate both on the platform and outside the jovoto community."
I love their passion for this creative community and was game. Together we started brainstorming what graphic designers needed to learn to adapt their work to our industry and The Graphic Designer's Guide to Textile Design was born. Isn't it wonderful when the stars align?
I've kept the price for this course low – only $4.99- and it gets even better, jovoto is offering a FULL REFUND of the cost of the course to the first 100 participants who apply & get accepted to the Textile Orbit after they have finished the course. How cool is that?! You can learn more about their refund policy here.
I would love it if you could share this post with your friends…and help me get the word out on social media. I want to reach as many graphic designers as possible and get them excited about this great opportunity…and I really appreciate your help!
Save