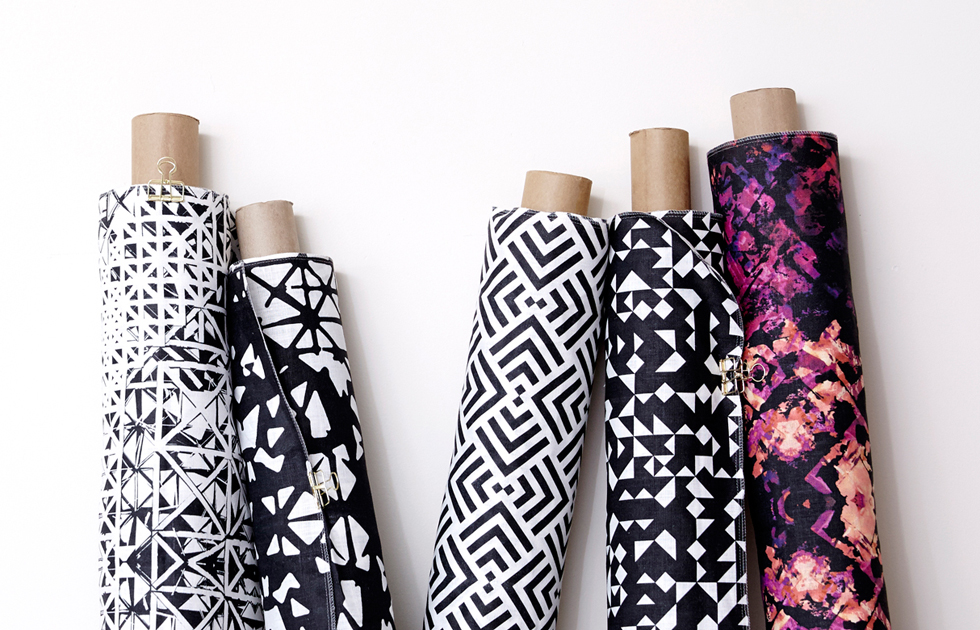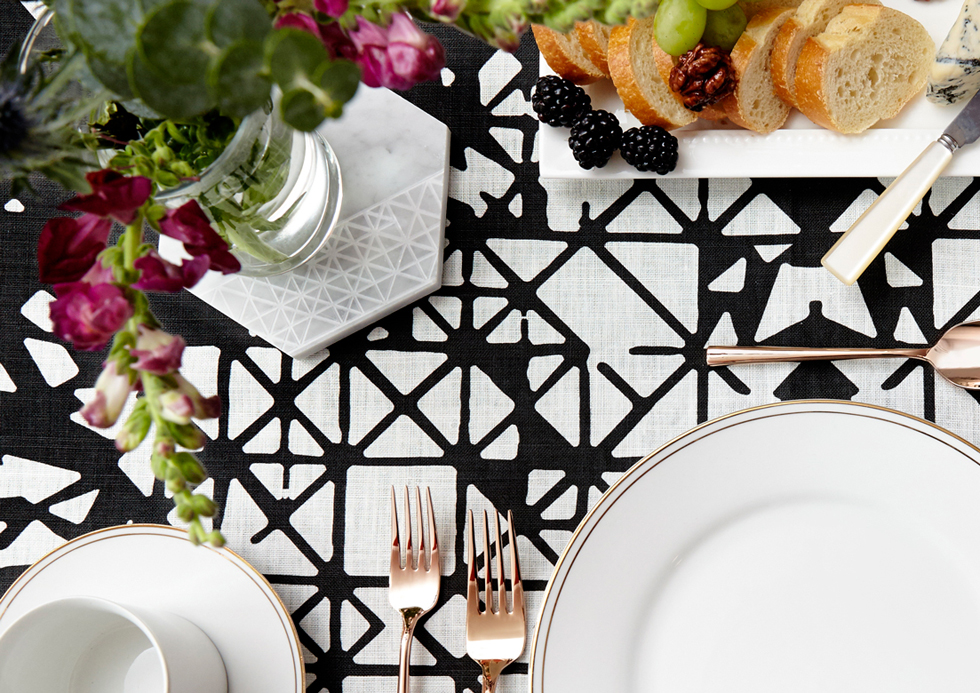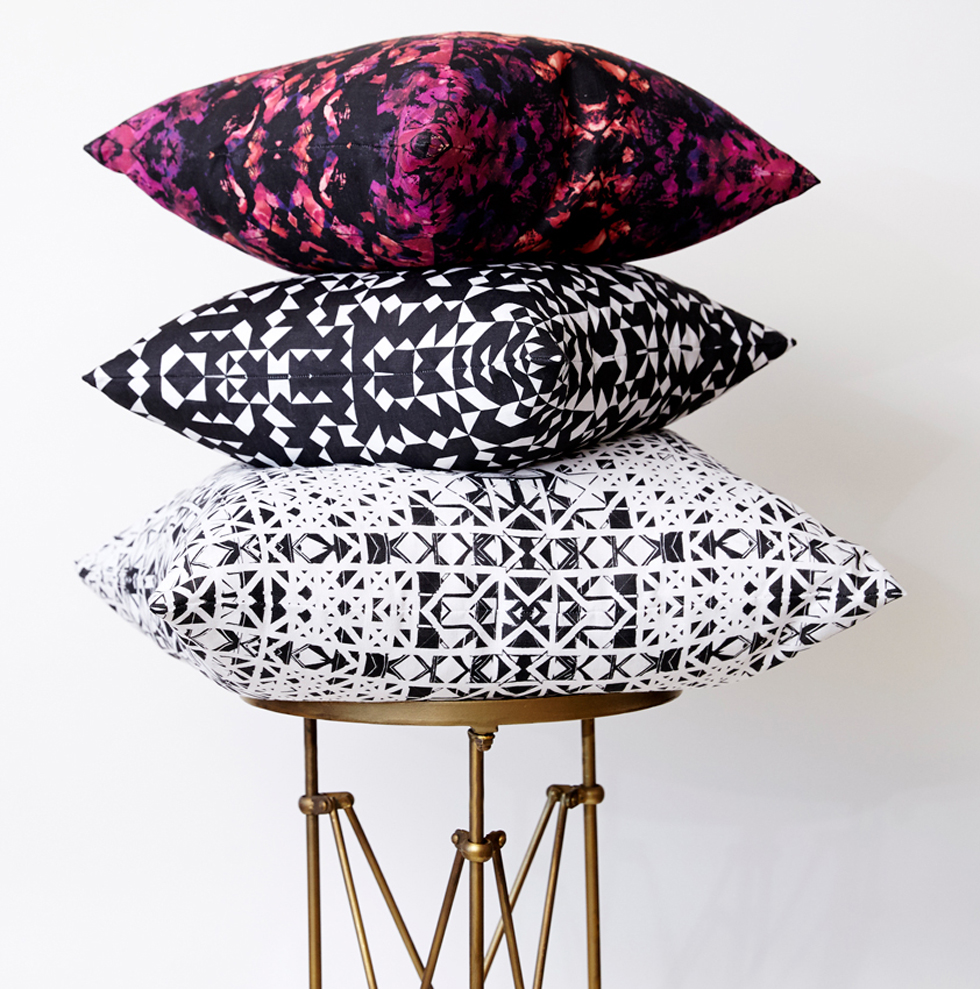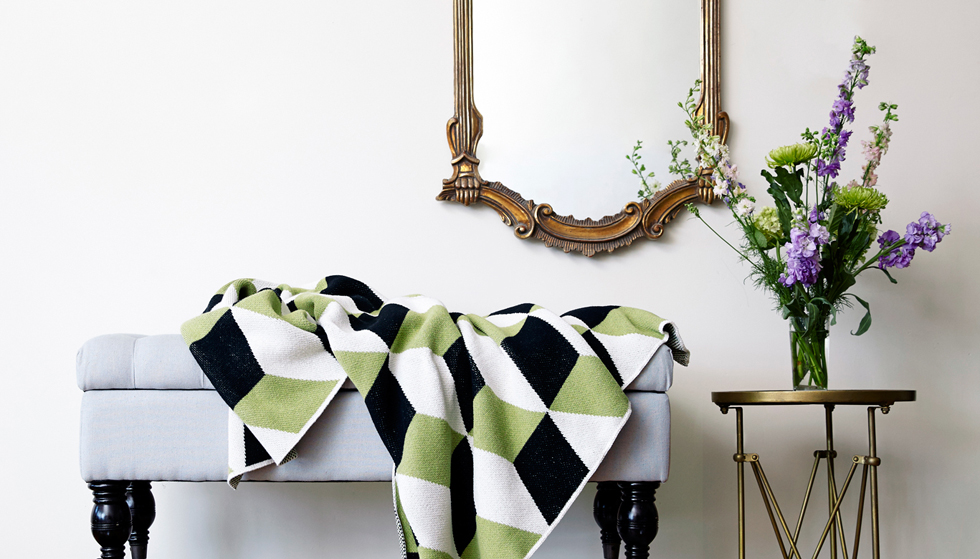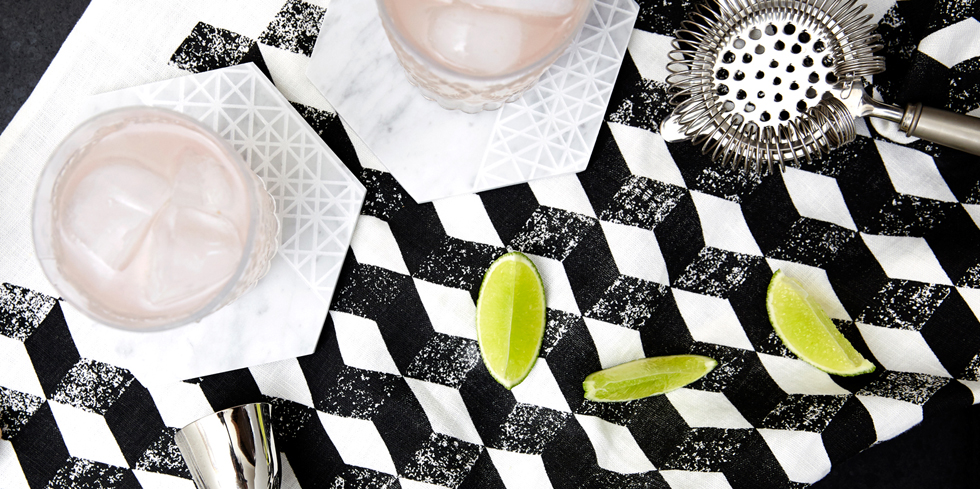 All photos by Janelle Bendycki
Savannah Hayes is a textile designer based in Pittsburgh, PA. She recently launched her first collection of products, which include fabric by the yard, pillows, throw blankets, tea towels, phone cases and marble coasters & cheese trays.
About Savannah
The Savannah Hayes inaugural collection is influenced by an urban, graphic aesthetic. Originally from the San Francisco Bay Area, Savannah has been inspired by cities all her life. Living in design centers London, New York and Los Angeles she has developed a signature style that is elegant yet intimate. Pairing bold black and white graphics with soft blush tones, metal and stone, her first collection offers a variety of textures and products for the living room, the dining room, and even the handbag.
After training at the University of Pennsylvania, University College London and New York's Fashion Institute of Technology, Savannah worked in both the home and apparel design sectors for inspiring brands including Kelly Wearstler, Martha Stewart, and Kravet Fabrics. She has spent time in both Turkey and India, working closely with mills in Bursa, Istanbul and Bangalore and gaining firsthand textile and design experience.
The Pittsburgh based designer launched her eponymous brand and online shop in October 2015.
About her process
When I was younger, I wanted to be a graphic designer. I wanted to make art that could be reproduced to reach more than a single viewer. At the time, graphic design seemed to be a great vehicle but I found typography a bit limiting. When I was first exposed to the world of pattern and textile design, everything clicked.
I rarely start a new design on the computer. I love to "steal" textures and shapes from my environment, either by camera or by sketchpad. I've really been loving cut paper lately. I create various cuttings, layer them on/in/around one another, photograph from different angles, and play with the space in Photoshop. There's a lot of back and forth between Photoshop and Illustrator and I work on a new design until my gut says it's finished (or my gut says, this isn't working! abort! start again!).
I've always been happiest in the studio. I would show up there early before work, late at night after dinner, and as often on the weekend as I could squeeze in. I began with no limitations, no clear direction for a business. I find you make some of your best work when there's nothing riding on it. And I spent years reading. I read blogs, articles, & books about designers, small businesses, taxes (!), you name it. I was working on my company (part-time, every free moment) for five years before I went full-time. I devoured information & filled up 5+ notebooks. A year before I launched my company, I spent a long weekend re-reading every note I had taken, consolidating all the information, and suddenly I had a very rough draft of a Business Plan. I worked with new focus for nine months at night and on weekends before I officially left my full-time job. Three months later, the shop was open!
To see more from Savannah, you can visit her at:
Instagram: @savannahhayesstudio
Facebook: savannah.hayes
Twitter: @shayesstudio
Pinterest: savannahhayes
YOU can get started in the textile design industry today. Get our FREE video training and learn How to turn your artwork into TEXTILE DESIGNS that sell! GET ACCESS NOW!