It's a pleasure to welcome Vivian Kvitka (a.k.a. The Good Viv) back to the blog–you may remember her from this feature last fall. Earlier this summer Vivian launched her first line of branded products and we are excited to share them with you today!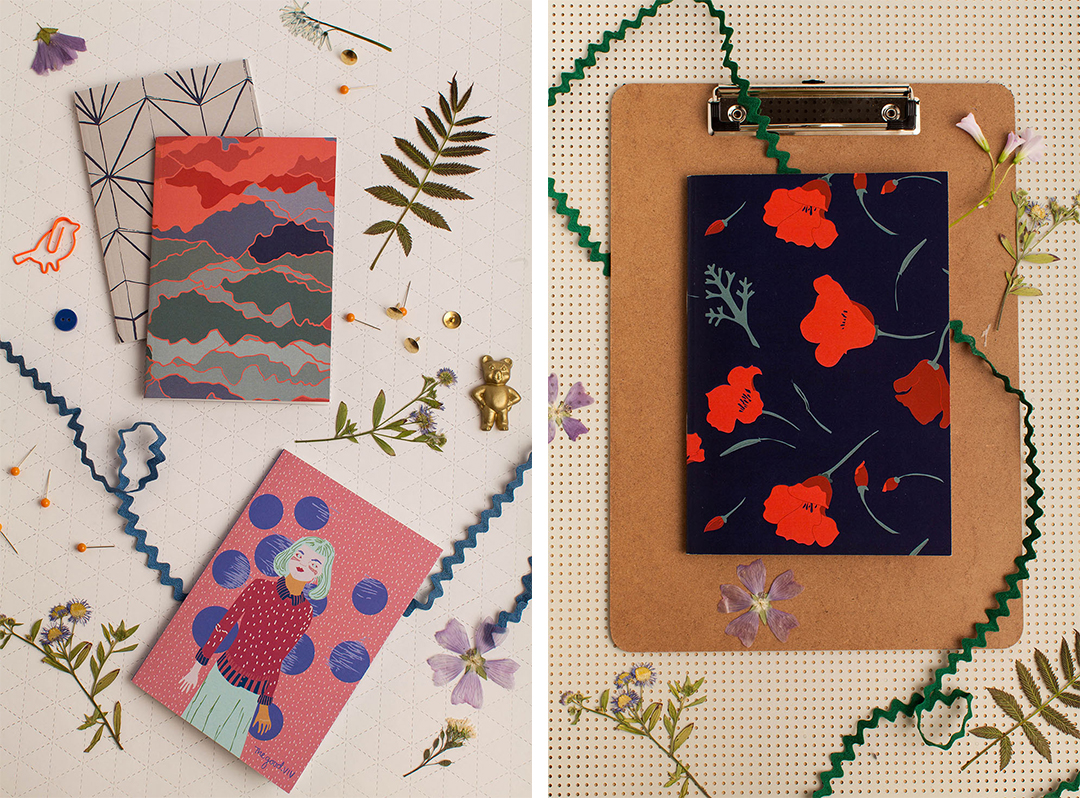 Left: Dear Desert; Right: Desert Poppy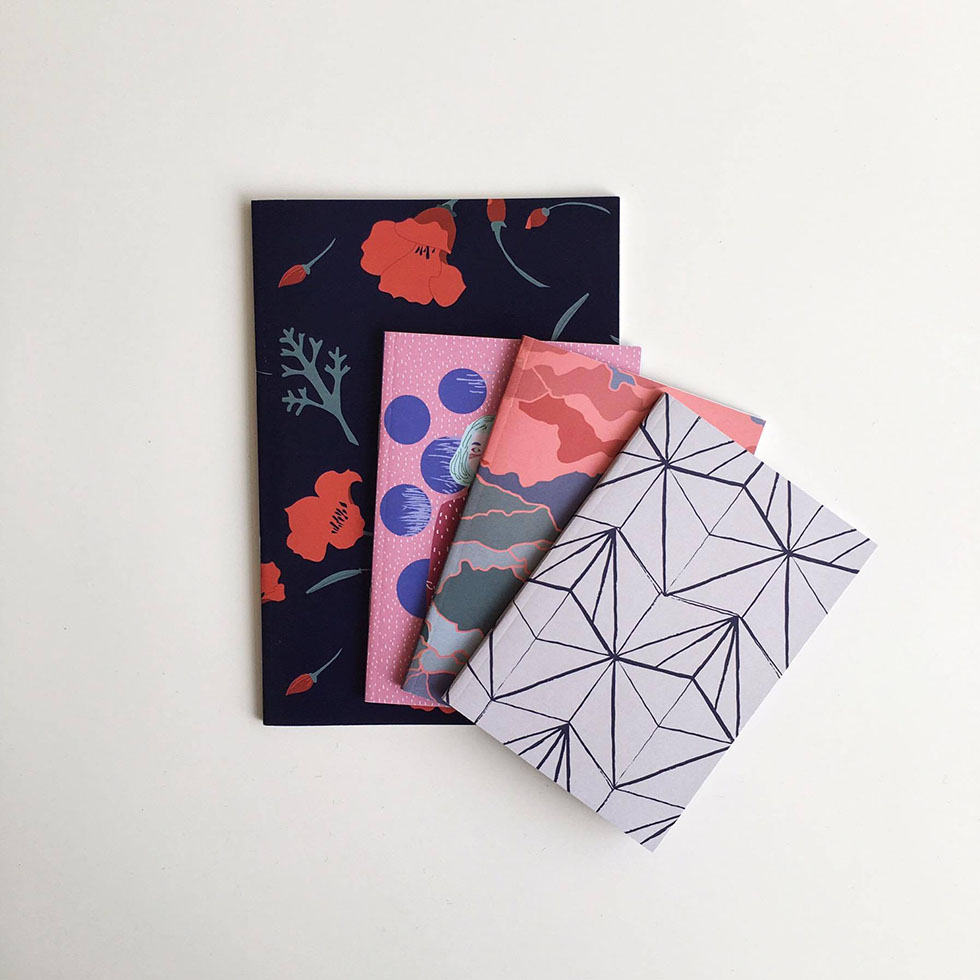 Desert Series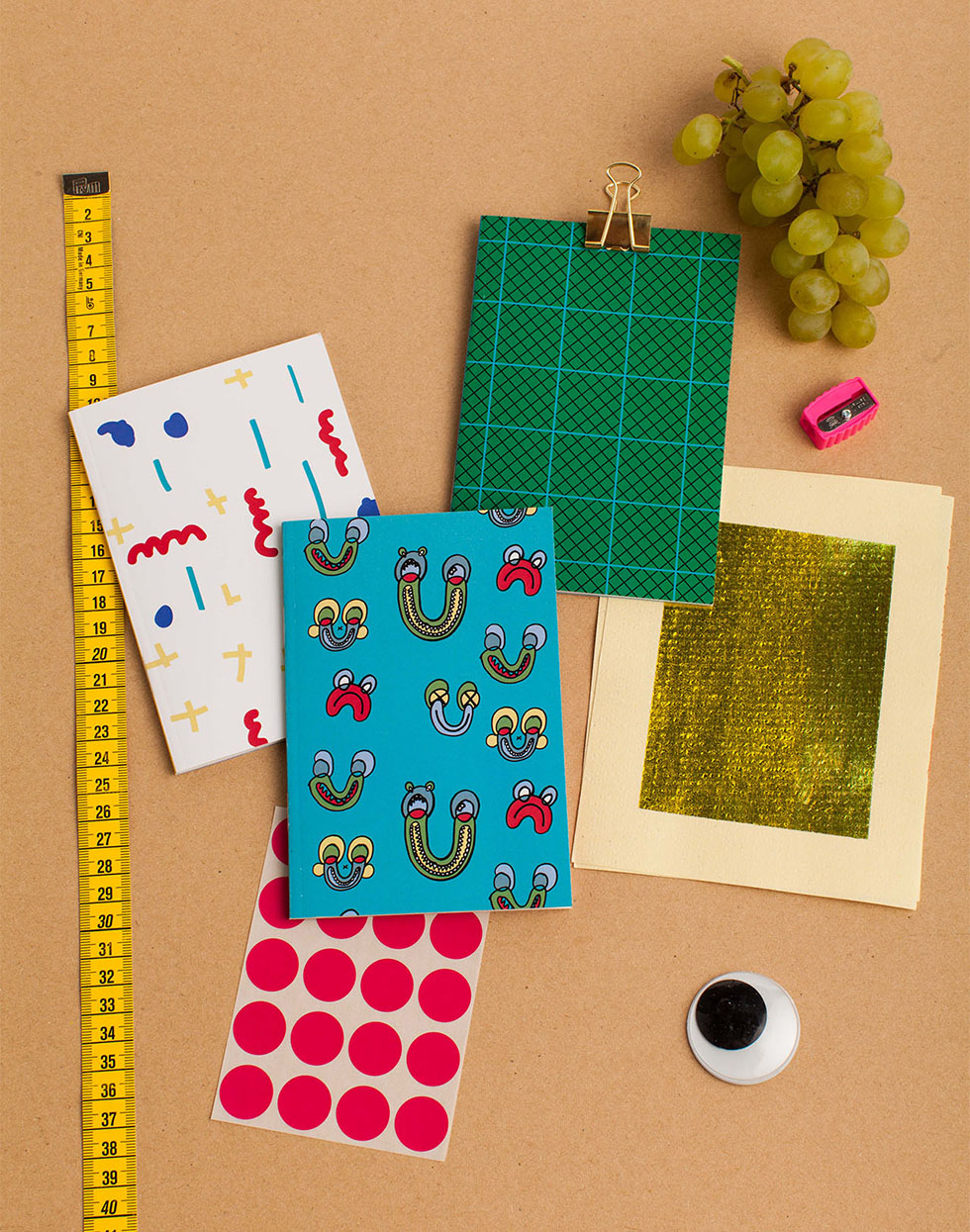 Studdy Buddy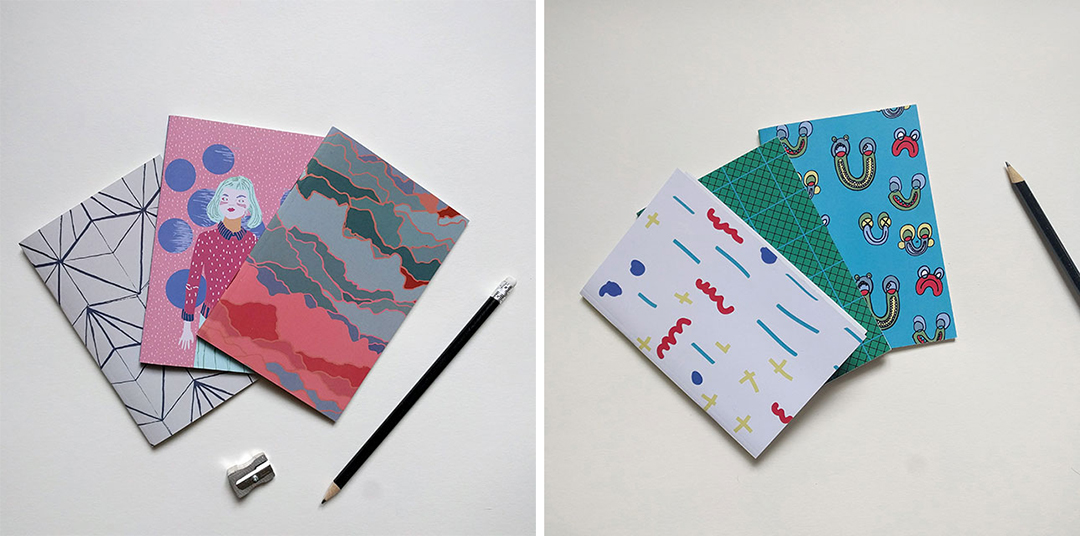 Left: Dear Desert Collection; Right: Study Buddy Collection   
"I dug deep for each of these designs. Study Buddy and Dear Desert are honest reflections of two of my strongest divisions of myself. Study Buddy feels younger, bolder in a comical and lightly satirical way. Dear Desert is a deeply earnest collection made from a place of honesty and vulnerability. These products are small, functional works of art. It gives me so much joy that my artwork becomes the home for the thoughts, notes, and doodles of someone else.
I found it nearly impossible to decide which of my designs to manufacture into these notebooks so I created a poll and asked the people within my network that are also in my target demographic for their opinions. The results were all over the place, except for one similarity. Every single person who voted included Desert Poppy in their selection. I had no idea it would be such a popular print.
Over the past year I've worked with a handful of new clients including Spoonflower Berlin, Hanna Lisa Haferkamp, and Roots Studio. I've learned a great deal working with different kinds of clients from private individuals to larger companies and startups. It's been incredibly exciting to be able to make work that varies so strongly aesthetically and thematically.
My goals for the next year include licensing a collection of prints to a sneaker company, expanding my product range, and getting my designs sold within a major US retailer like Target, Anthropologie, or Macy's. They feel like really big goals but this time last year, I wouldn't have believed I could accomplish everything that I've done."
See more at http://thegoodviv.com/ or on Instagram.
Vivian is offering Pattern Observer readers a 10% discount until Sept 30th on products in her online shop using the discount code: PATTERNOBSERVER