To wrap up the week we are excited to share these patterns by the talented Vivian Kvitka, who designs under the brand name TheGoodVIV.
"I am currently based in the culturally rich city of Berlin, Germany. I was raised in the American Southwest on hippy ideals and fresh from the tree orange juice. My Patterns are heavily influenced by my desire to empower and represent all types of beauty. I design for bold, confident women, in women's wear as well as paper goods.
When I am designing for my own label TheGoodVIV, I begin with a category or a collection in mind. I might decide my collection of geometrics is lacking and begin searching for visual inspiration. I love to make physical mood boards for each new series as it keeps my ideas grounded and flowing. Mood boards help me tremendously when selecting colors. The materials I begin with depend on the feel and texture I want the finished print to radiate. I go through phases where I favor a particular material, but I generally flow between acrylic paint, watercolor, pens, and cut paper. When my handwork feels solid and I can visualize the finished repeat, I'm ready to scan and manipulate on screen.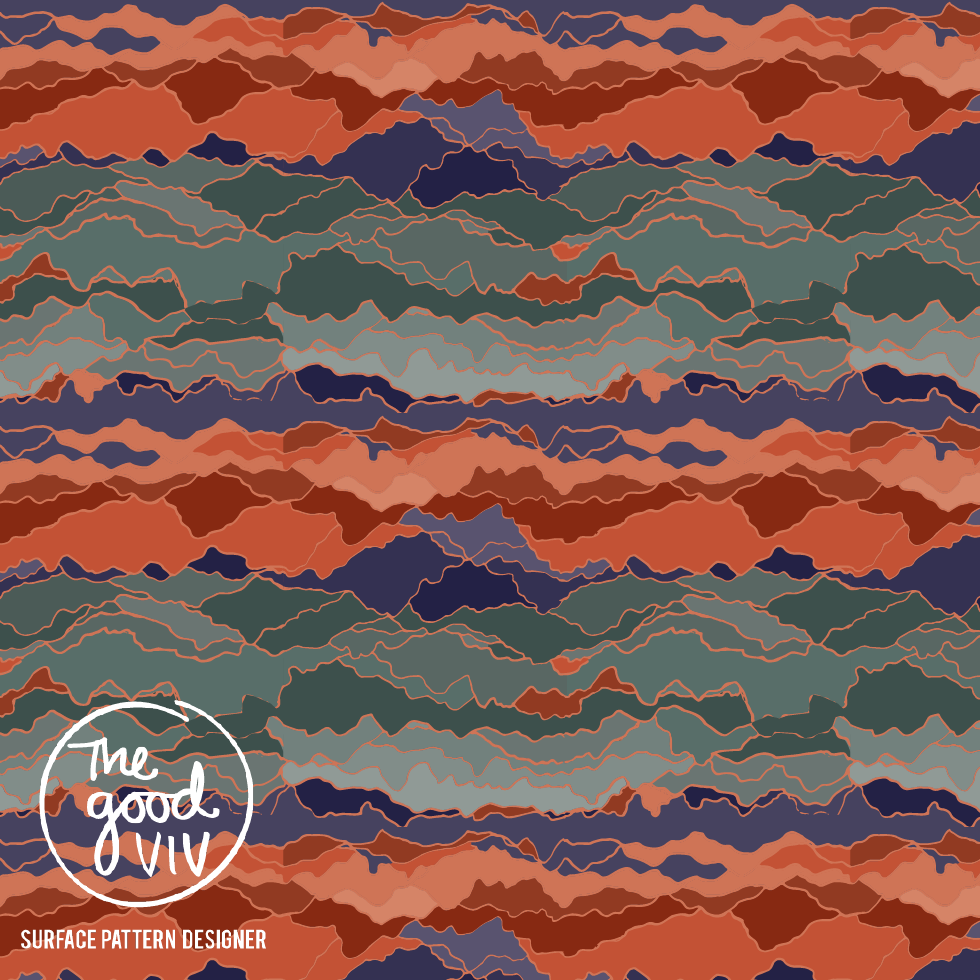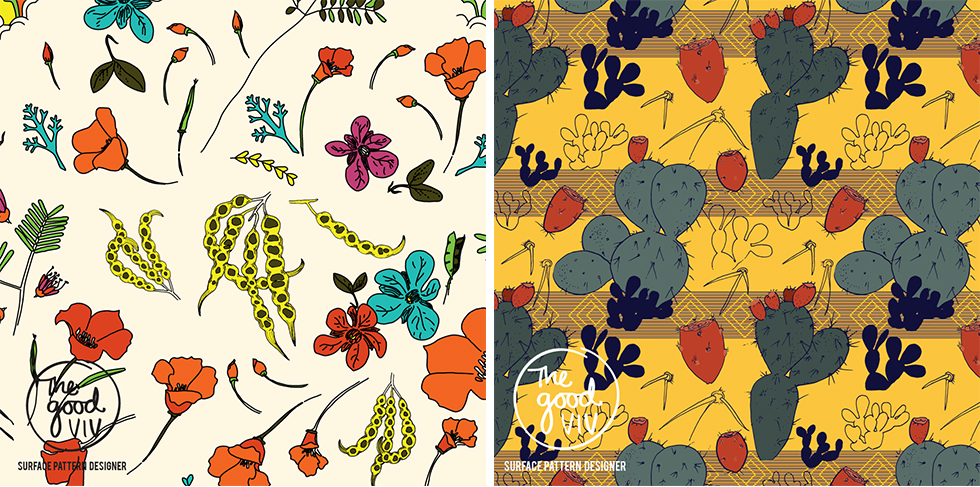 Inspiration comes when I'm feeling optimistic and calm. It is then that I am inspired by the things that cross my path. At the moment I am seeking out tiny organic shapes that are only noticed close up. I love to pick out intricate details of complicated natural designs and rework them to find new life within old forms."
Vivian is always open to new clients and is currently seeking the right agent or an in house studio position. You can find her at thegoodviv.com, and on Instagram, Facebook, Twitter, and Pinterest.
Our FREE video training helps you turn your artwork into TEXTILE DESIGNS that sell. You'll learn industry basics and how to make it easy to sell your work. LEARN MORE…