The wallcoverings that Faye Bell creates are memorable and distinct. I find their modern edge to be both soothing and interesting. Are you ready to learn a bit more about Faye? Here's what she had to share with us.
First, we asked Faye a bit about her background. She shared: "I went to Pratt for interior design (graduated 2009) and spent many years making teeth. (Yes, teeth!) Its always been a dream to create a wallcoverings line. I spent ALL of 2018 making this happen! After releasing the collection in 2019, I began selling these prints wholesale through a number of showrooms."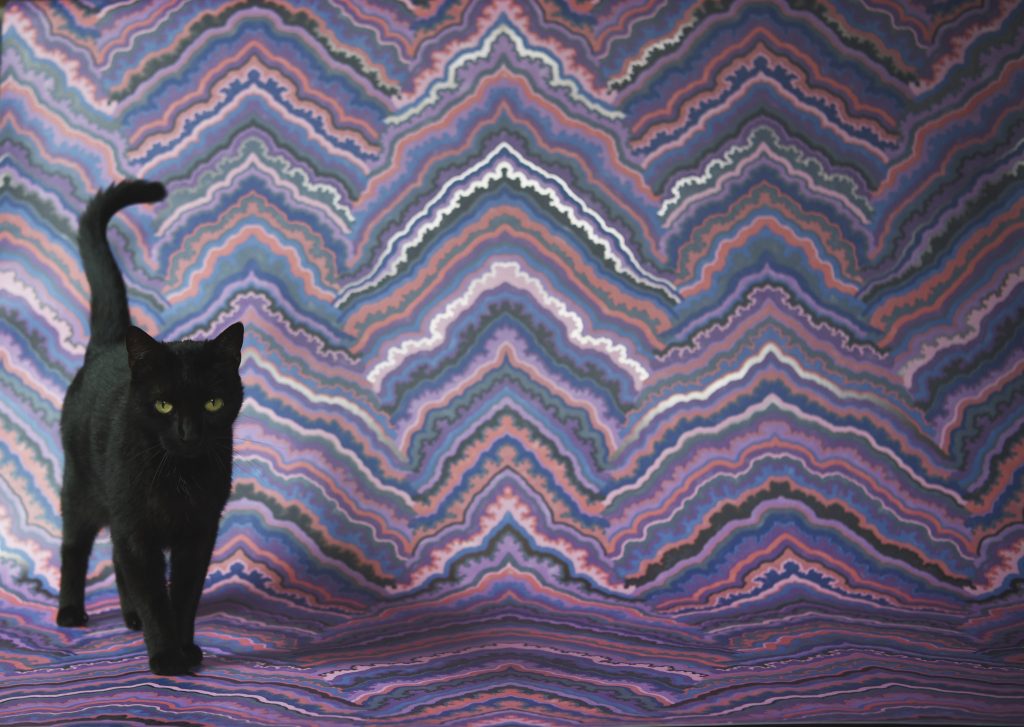 Second, we wanted to learn what Faye has going on these days. She told us, "I'll be beginning to work on my second collection soon. I've learned so much with this first one; I think it'll make the second one a lot smoother now that I understand what the process entails. So much was learned by just going for it."
Tips for Designers
Third, we wanted to know Faye's biggest tips for other designers. She offered valuable insight. "1) Give your work time to develop. Don't just make something repeat and then release it. Be willing to keep developing and pushing it further. That may mean walking away from it for a while and coming back with a fresh eye. 2) Make things unique to yourself. Don't follow trends because that's what most people do, and you'll never stand out." Great advice, Faye!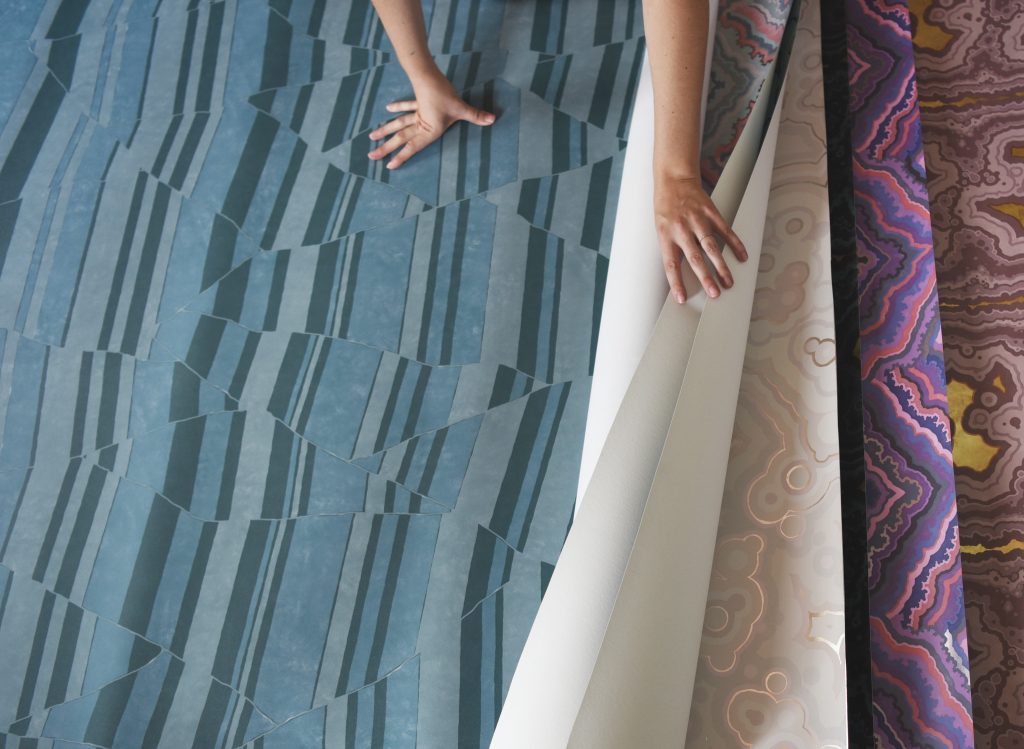 And last, we asked for some insights on the collection she shared with us. She said, "These are a few photos of my wallcovering collection. All the patterns are based off my original artwork. Every repeat was created differently—some by hand then photographed/digitized and some entirely digitally. All texturing was added with photoshop layering techniques to give the digital prints a handmade feel." Take some time to view Faye's gorgeous portfolio.