Chelsea's Challenge is a monthly post series in the Textile Design Lab, in which we share design ideas and inspiration to help our students build pattern collections their portfolios. During the month of January our Chelsea's Challenge focused on the Earthed trend and the results were phenomenal. See for yourself in this small sampling of the stunning collections created by our members:
Cynthia Jacquette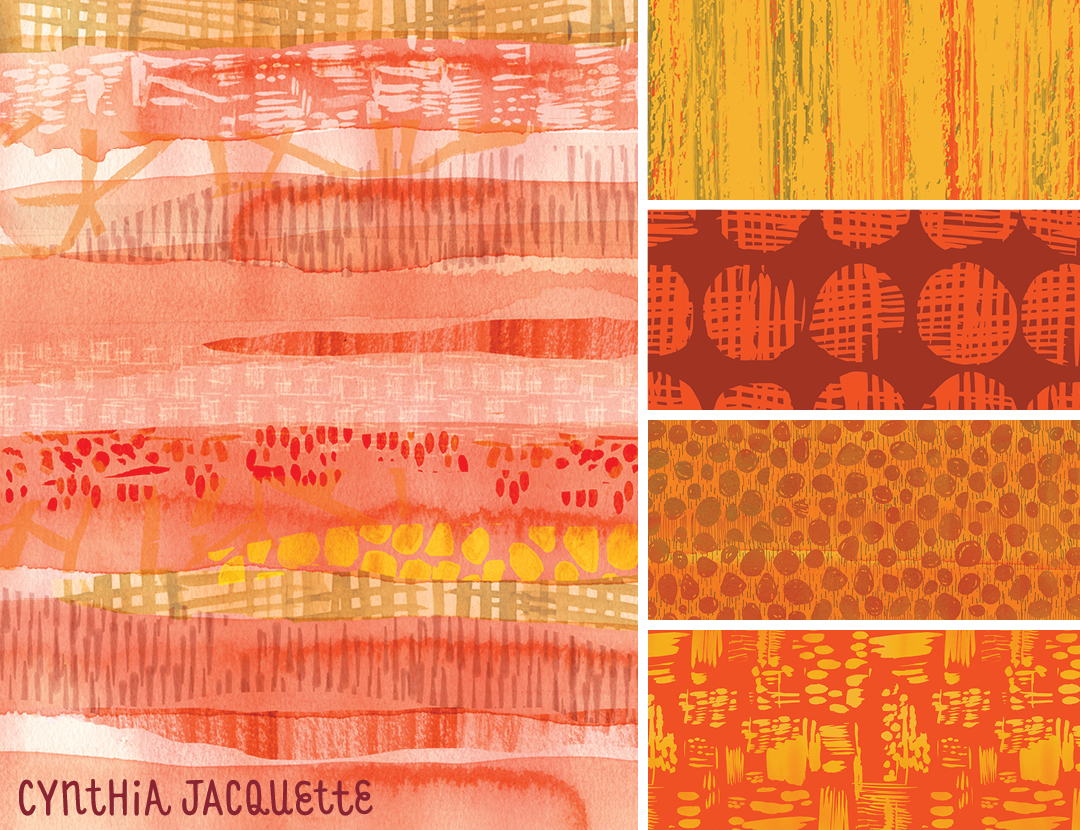 Robin Fernstrom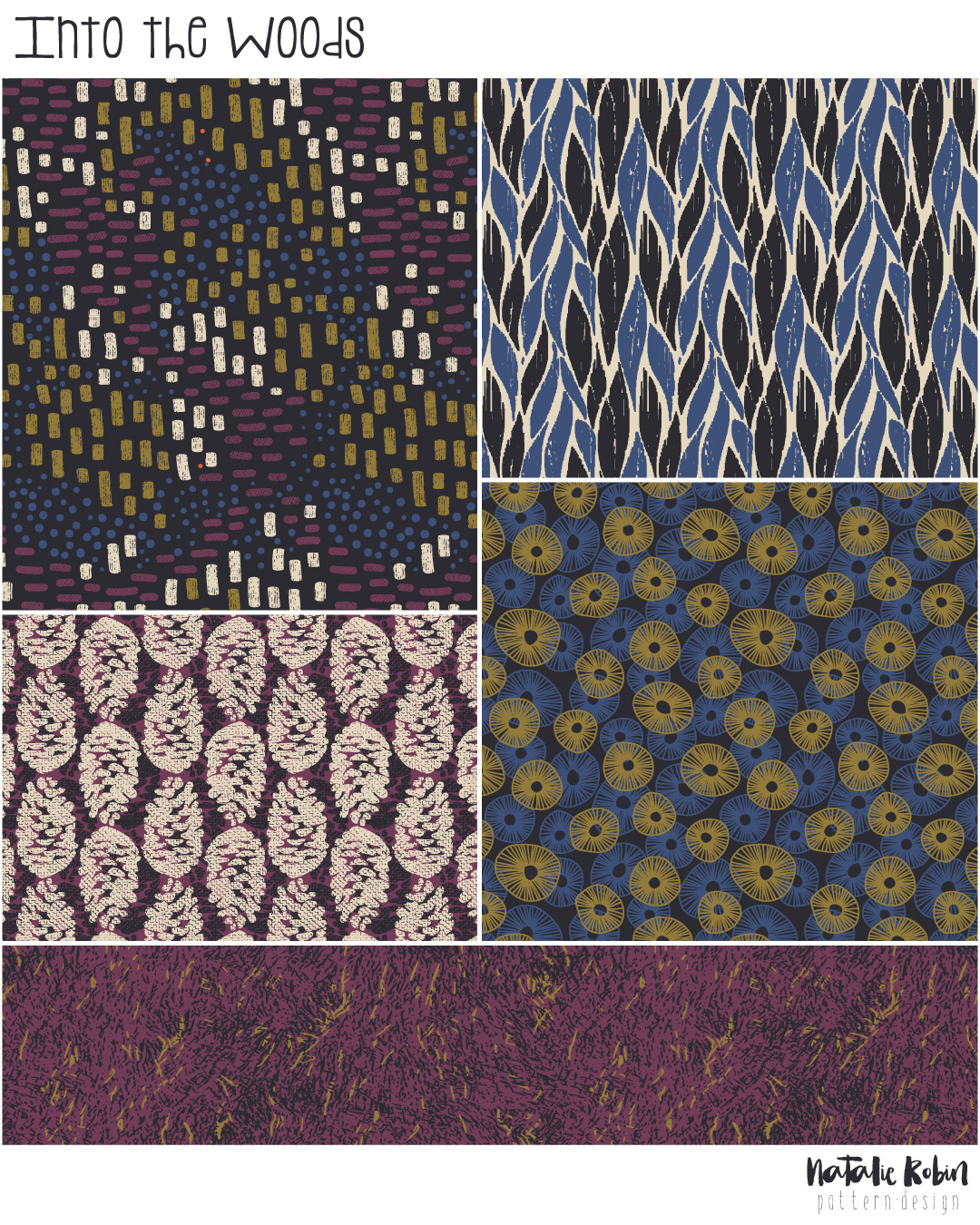 "My Into The Woods collection was inspired by the idea of sitting on the forest floor and taking in the sensory splendor of early autumn. I referenced micro views of mushrooms, lichen, tree bark, pinecones and animal fur. The patterns were hand drawn on a tablet in Adobe Illustrator and designed with the home decor market in mind."
Portfolio: www.natalierobin.design
Blog: www.natalierobindesign.co
Pinterest: www.pinterest.com/nrpatterndesign
Jenny Bova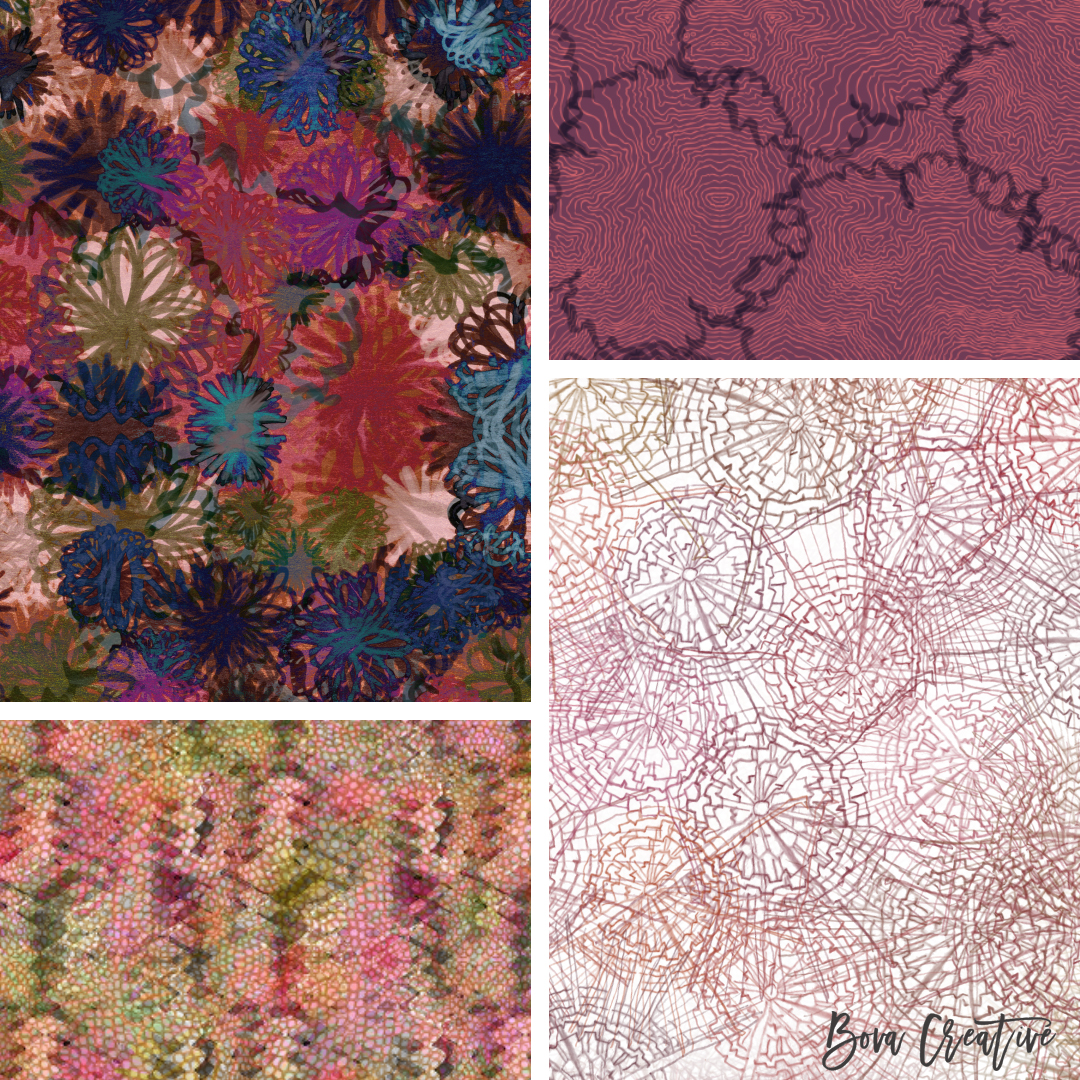 Heather Winterling Ota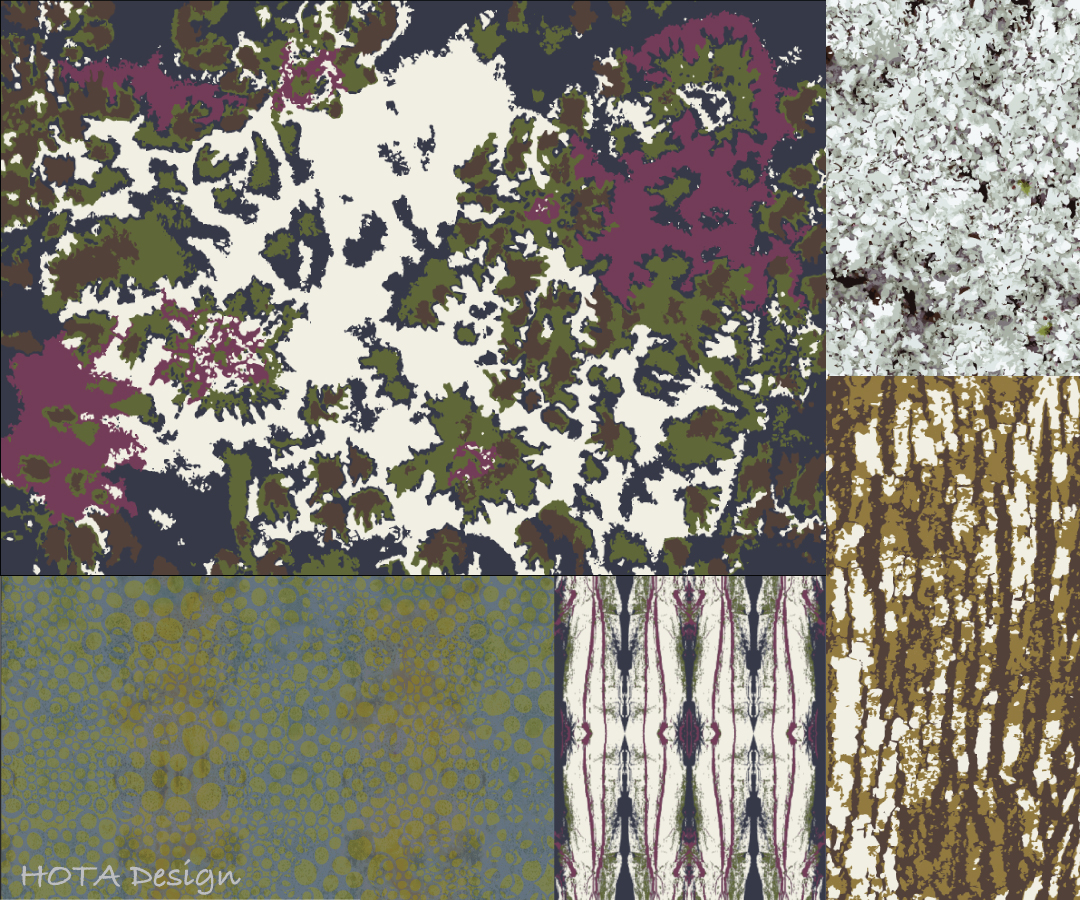 Hélène van der Laag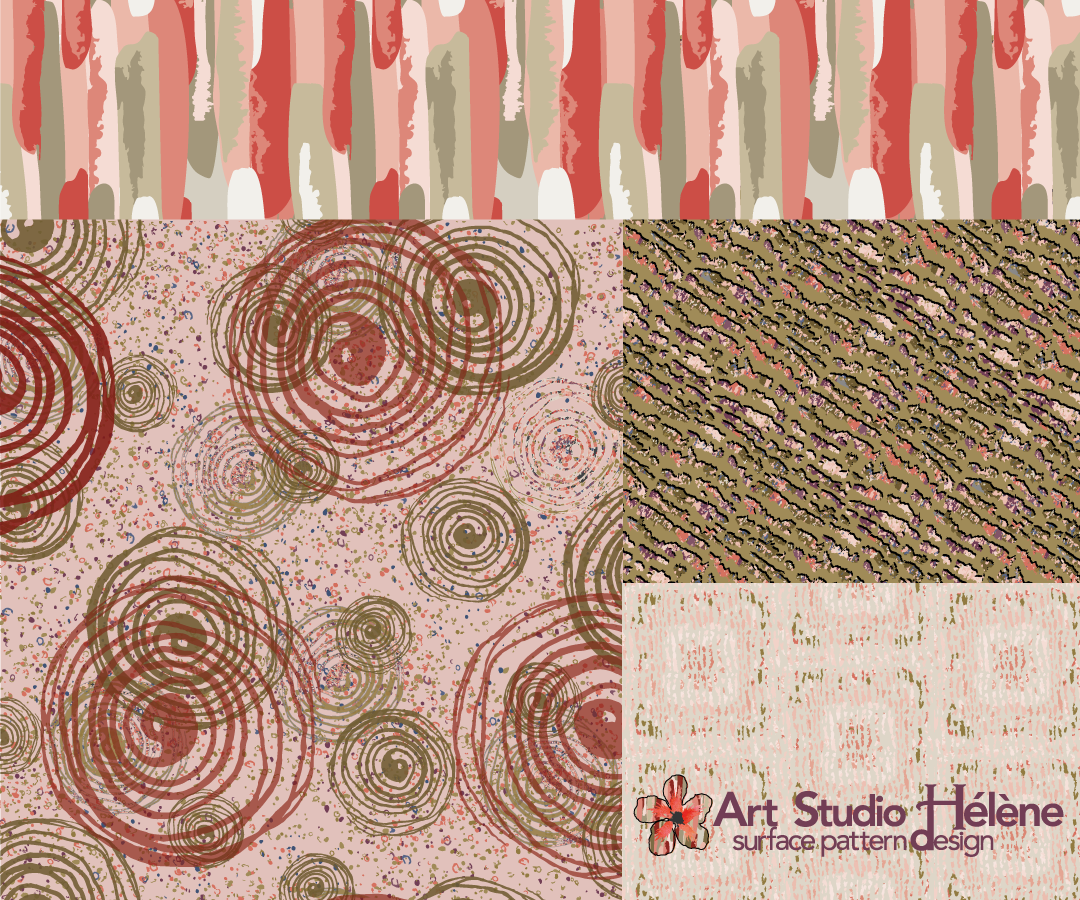 Jere Brooks

"For the Earthed challenge I was inspired by raw crystal formations and the folds and structures of the earth's crust, both monumental and microscopic. I sketched the basic motifs in ink then scanned and traced them in Illustrator, adding textures created in Photoshop. This collection, Raw Earth, is aimed at the activewear/athleisure market."
Instagram: https://www.instagram.com/jerebrooks/
Web site coming soon @ http://jerebrooks.com
You can also check out more student responses to this challenge and others on our Chelsea's Challenge Pinterest board.