John Wylie is one of over 400 members who make up our talented Textile Design Lab community, and the quality and breadth of his work continually impresses and inspires me. Featuring his work for this month's TDL member spotlight was a no-brainer as he just completed a knockout pattern collection for our recent Chelsea's Challenge on the "Nocturne" trend (a few prints from that collection seen above.) Please enjoy today's interview with John to learn more about his transition from the world of science to the world of surface design, what inspires him, and more. -Chelsea
Tell us a bit about yourself. Where are you from? What is your career background and what drew you to textile design?
I am originally from Toronto, Canada, but currently call San Francisco home after my biomedical research job relocated to the West Coast in 2006. While I have worked in biomedical research for over 25 years, I never lost interest in the arts. I studied wildlife drawing and botanical watercolor painting through the University of Toronto. At the Toronto School of Art, I studied figure drawing, painting, sculpture, and printmaking. While living in Toronto, I was a member of various arts organizations and exhibited my work on a regular basis. After moving to California, I completed the Graphic Design program at the University of California, Berkeley. I was always fascinated by textile design but it was through my courses in graphic design that I really got introduced to pattern design. I loved being able to use traditional art techniques, as well as digital tools, to create repeating patterns. Textile design also seemed to fit with my love of printmaking; the idea of multiples, repeating units and screen printing. As of last year I ended my career in biomedical research and am now focusing only on graphic and textile design.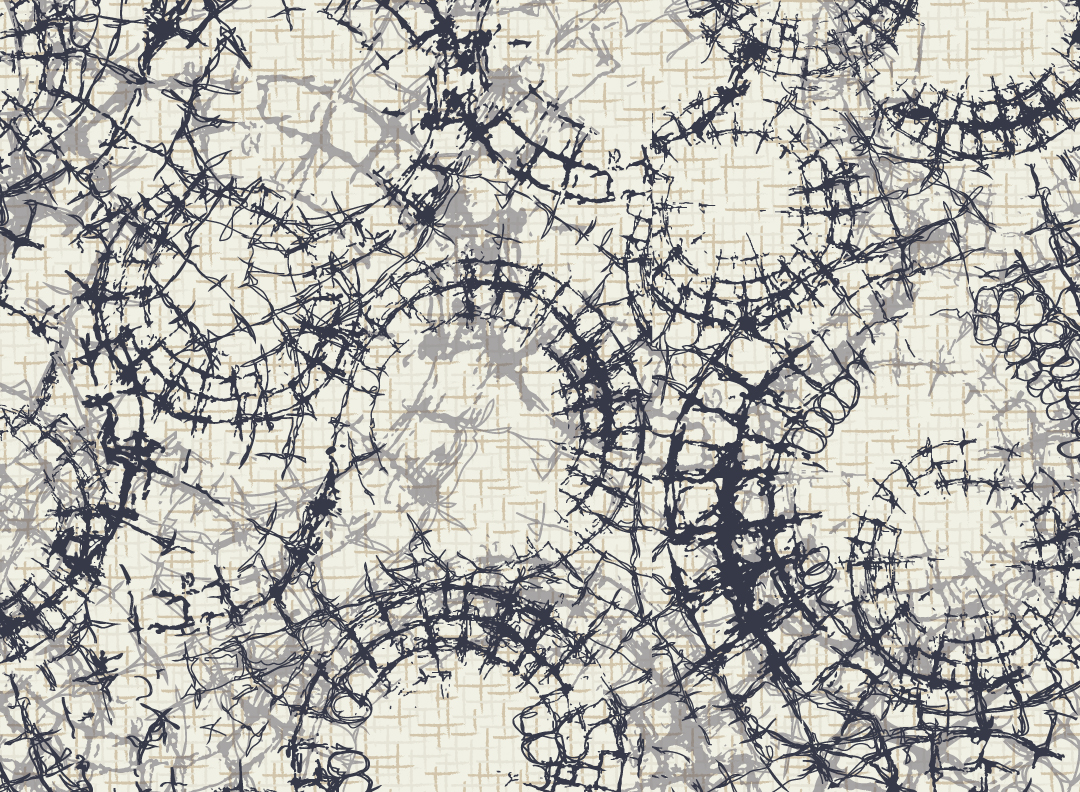 What courses have you taken in the Textile Design Lab? What is your favorite aspect of the Lab?
I knew for quite some time that I was going to wrap up my career in science. I decided to pursue a career in graphic and textile design and needed to learn about the textile design industry, improve my designs, develop a portfolio, a business plan, and launch a website. I had been reading the Pattern Observer blog for years and felt I would benefit from learning as much as I could from the instructors and members of the Textile Design Lab. As a result, I've taken The Ultimate Guide to Repeats, The Sellable Sketch, How to Sell Your Artwork, Collaboration for Pattern Designers, The Graphic Designer's Guide to Textile Design, Blogging for the Pattern Industry, and Pattern Planning and Goal Setting. As a member you have unlimited access to a lot of information in the courses, tutorials, forums, and other online resources. As a result, I noticed very quickly that my designs had improved; they were more complex and layered, had seamless repeats, were more visually interesting, and greater attention paid to design principles and elements. Probably my favorite aspect of the Lab is the people themselves. As visual artists we spend a lot of time working alone in our studios. The Lab, through its forums, allows you to connect with your peers and mentors to get critical feedback and encouragement on your designs. This feedback really helps you develop your vision for your design and bring it into reality. The instructors are very supportive and encourage you to see how far you can take the design all the while reminding you to keep in mind the industry and customer for whom you are designing.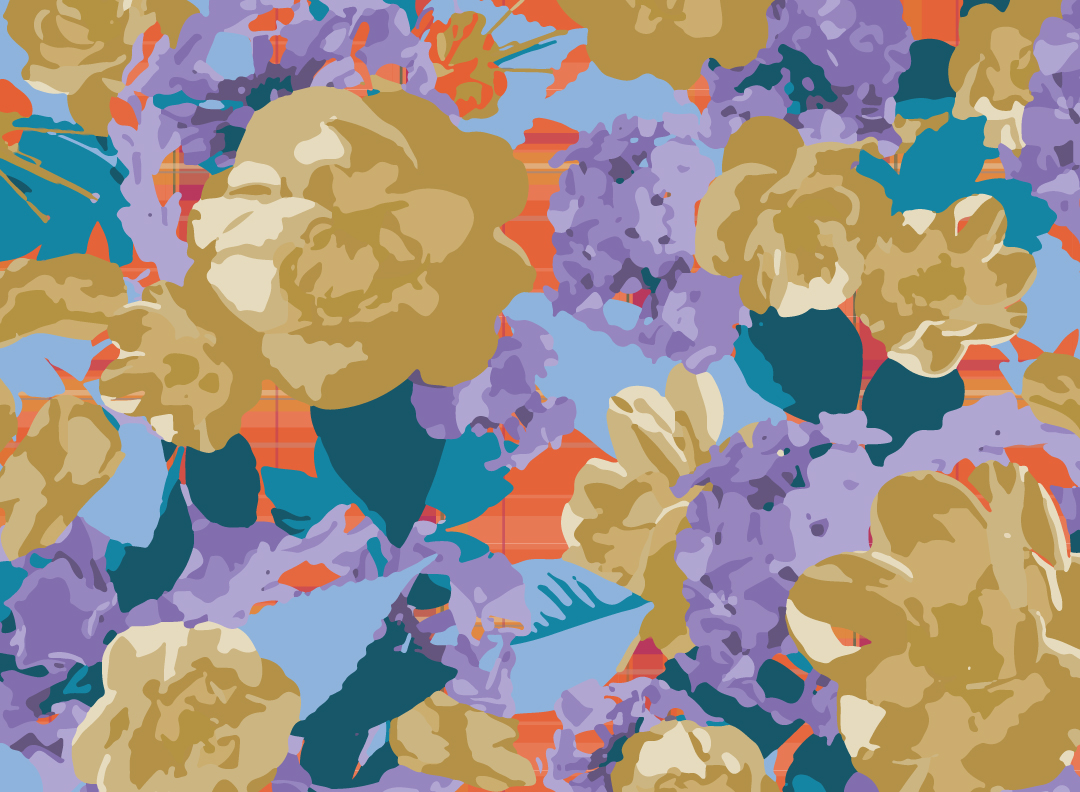 What projects are you currently working on?
I just finished working on a collection that involved figures and ornamentation all in a monochromatic gray palette. Now, I need to see some color! I'm currently working on developing a collection using some of my watercolor illustrations created for children's picture books. I really want to step away from the computer, do a lot of the design using traditional art techniques, and later digitize the motifs to create the repeating patterns. Like most of my work, I'm targeting the quilting, home décor, and social greetings markets. I'm also getting back to my wildlife and botanical illustration work. I've come to realize it is this pool of illustrations that I tap into to create my designs. It feels strange that my job now involves spending the morning sitting in Golden Gate Park drawing and painting!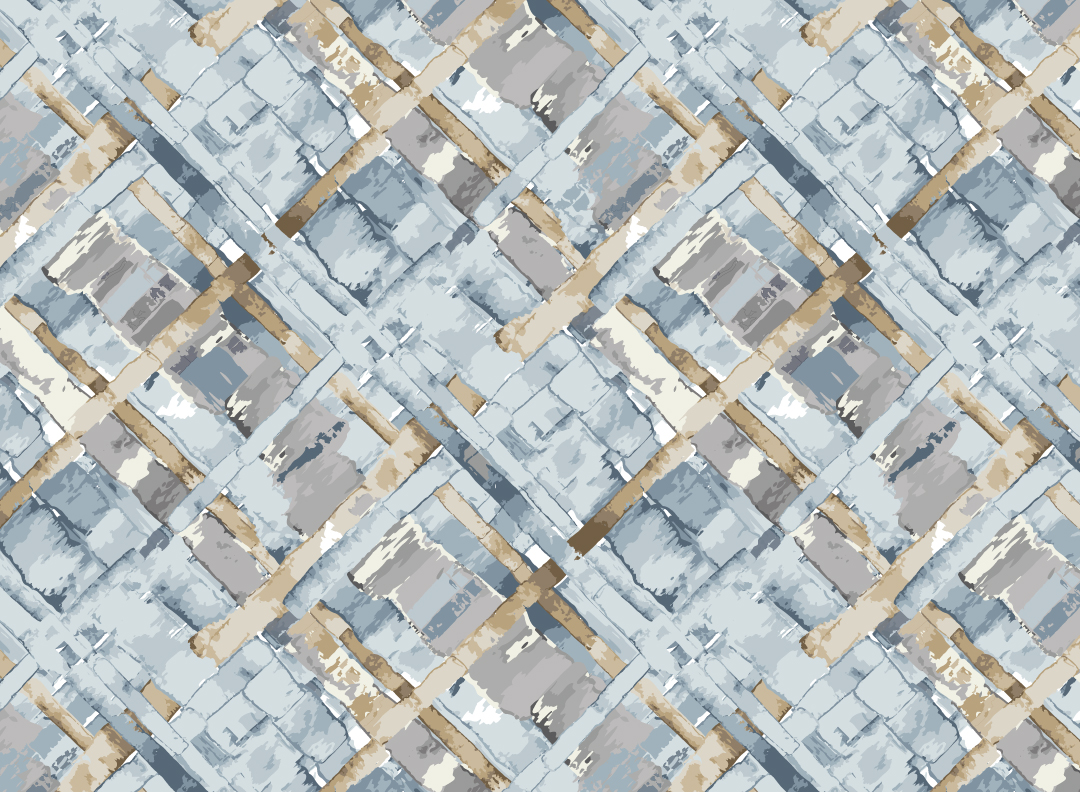 Where do you find inspiration when creating a pattern? 
For me inspiration comes from the world around me and my personal experiences. For example, for one collection I tapped into my background in cell biology, images of cellular structures, and my love of drawing. I have a wide range of interests from astronomy and cosmology to art history and architecture. I love looking at images from NASA, biotech company websites, art magazines, children's books, and nature. I visit museums such as the Autodesk Gallery, the Maritime Museum, and The Asian Art Museum of San Francisco. You never know what you might see that will inspire your next design; so I get out and look around. It's important to be curious.
What do you do if you're stuck in a design rut or feeling uninspired?
First, I don't panic. I recognize that this will happen occasionally, its natural, and it will eventually go away. Years ago I read The Artist's Way by Julia Cameron. I've always remembered her idea of "filling the well, stocking the pond". In order to create we draw from our inner well of experiences and scoop out images. But if we don't replenish the well, we are left with diminished resources and our work dries up. To deal with this, I go to museums and art galleries to replenish the well with images and ideas that I will later tap into, reconfigure, and assimilate into something new. I try working in different media, and change my subject matter. I draw, paint, doodle, sculpt, craft, play, and do design challenges. I get out and go for walks; I get off the computer and other devices and explore what intrigues me. I think it is important that you follow your sense of the mysterious, and expose yourself to lots of different experiences. You never know what will inspire you so you have to get out and keep that well replenished. Be curious!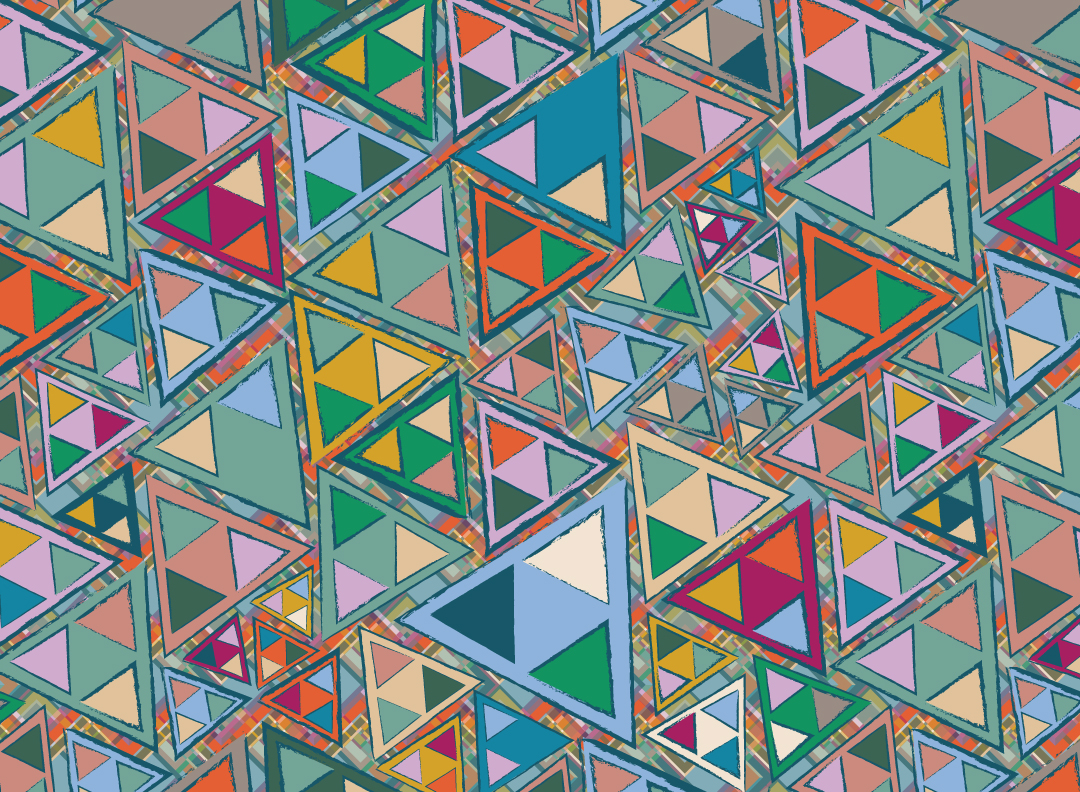 What do you hope to achieve as a textile designer? What are your goals for your career/business?
Ultimately I would like to live a creative life and do what I am passionate about. I would like to be self-employed, working from home, and living in a more rural location. I like the creative side of textile design; the research, drawing, painting, and creating the repeating pattern. I like creating designs that will be used by other artistic people in their work. I really love the quilting community. As with quilts, I also like seeing my designs used in people's home décor to create that environment they love. My current goals are to continue to grow as a designer, further my education by taking courses such as the Lab's Moneymaker Bootcamp course, commit to sketching on a regular basis, and expand my network and community. Ideally I would like to work with an agent or a print studio thus allowing me to focus on my strengths.
See more from John:
Ready to transform your talent into a thriving career in textile design? Join us in the Textile Design Lab today! Membership is just $49/month and comes with a variety of e-courses, a private forum, weekly live artwork critiques, guest expert tutorials, fun design challenges and lots more exciting and helpful content to get your textile design career off the ground. Visit textiledesignlab.com to learn more!