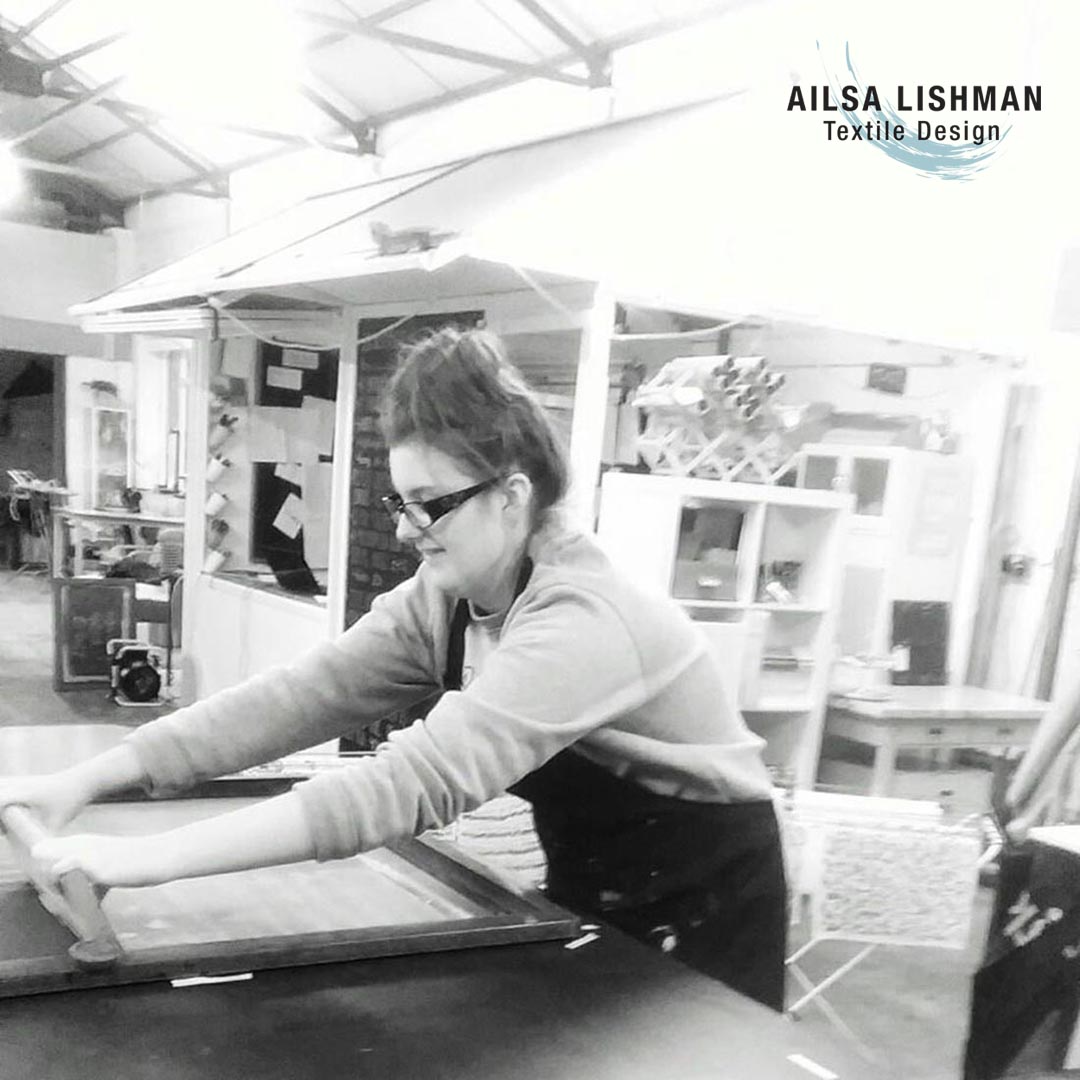 Ailsa Lishman is a recent graduate from Manchester School of Art, where she specialized in printed textiles for interiors. She currently offers a beautiful array of hand screen printed pillows, as well as small zip-up pouches in a variety of fun and funky colorways. Ailsa's love of experimenting with "layers of texture and colour" is evident in her playful mark-making seen in these designs.
"After graduating and interning for a while I was selected to exhibit at the New Design Britain Awards at ExCel London 2015, whilst there being surrounded by other textile designers from all different specialisms, I found many had started to develop from fabrics to products. Being fresh from graduating, this wasn't something I had considered before and it triggered a spark in me to develop my fabrics into something I could showcase and sell.
I was unsure at first how to develop further as I really wanted to use screen print to create my designs. I love the process of screen printing, the hands on nature and the fact that no two prints are ever exactly the same.
I found a creative co-working space that was offering screen print facilities local to me, and off I went!
I taught myself how to sew in zips and linings and created a collection of screen printed cushions with a fresh and contemporary feel. I wanted to create designs different to what's available on the high street.
For those who perhaps weren't a fan of a room full of scatter cushions, I create a range of screen printed pouch bags with fun and quirky prints, with various designs and colours to choose from."
Ailsa has recently created an online shop and a website to promote her work and designs, and you can also find her on Facebook and Twitter.
Is your eye drawn to the colors and patterns you see on clothing or in home decor? Do patterns fill your doodles, drawings and artwork? You could make money in the textile design industry. Get our FREE video training today!