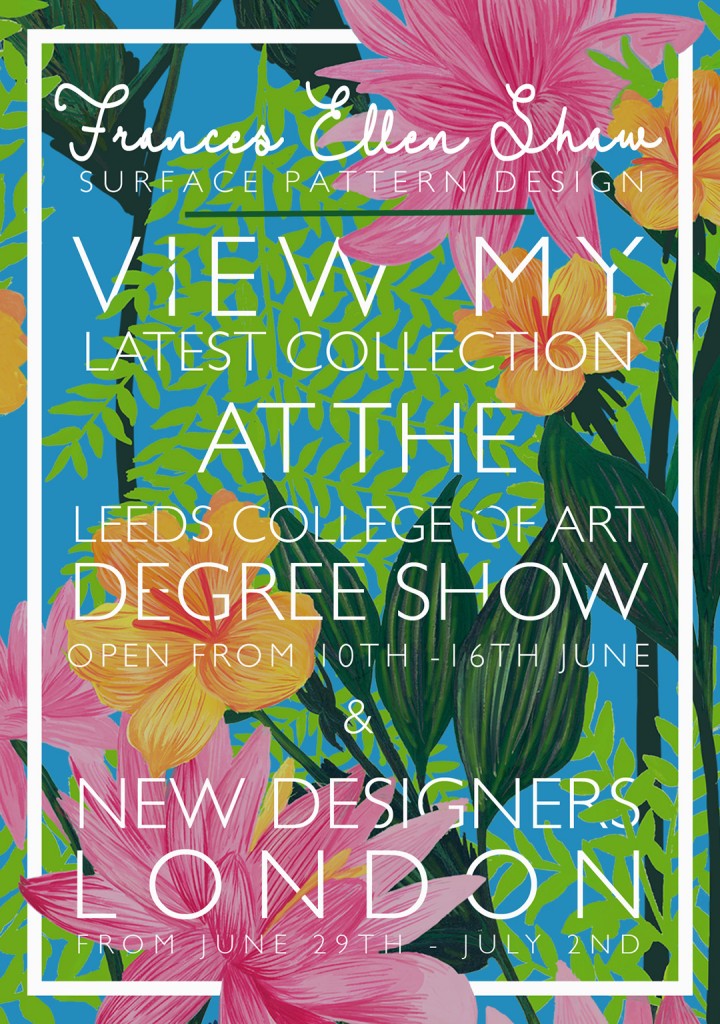 Today we are delighted to welcome Frances Ellen Shaw as our featured designer of the week! Frances is a surface pattern designer who is soon to be graduating from Leeds College of Art. We are excited to share her graduate collection The Embellished Rainforest, with you today.
"My work is a culmination of vibrant digital prints alongside delicately crafted hand embellishment and embroidery. I draw inspiration predominantly from floral imagery and plants although my use of colour evokes a more exciting take on the natural colour palette. Drawing and hand rendering has always been an integral part of my practice; it is something that I hope to convey through all aspects of my work. Every single piece of my work begins with drawing, whether this is pen, pencil, painting or digitally, I think that drawing is always the most important stage of the design process."
"My graduate collection, The Embellished Rainforest, is an exciting vision of de
tailed hand painted tropical scenes adorned with exotic birds, reptiles and insects to whisk the viewer away into a bright and entrancing jungle world. Accompanying these handcrafted scenes are similarly considered hand developed iPad paintings, these more graphic prints give another dimension to the more delicate painterly imagery but evoke the same sense of otherworldliness. The collection also features intricate hand embellished details that add a delicate tactile quality to the vibrant collection of printed silks and polyesters."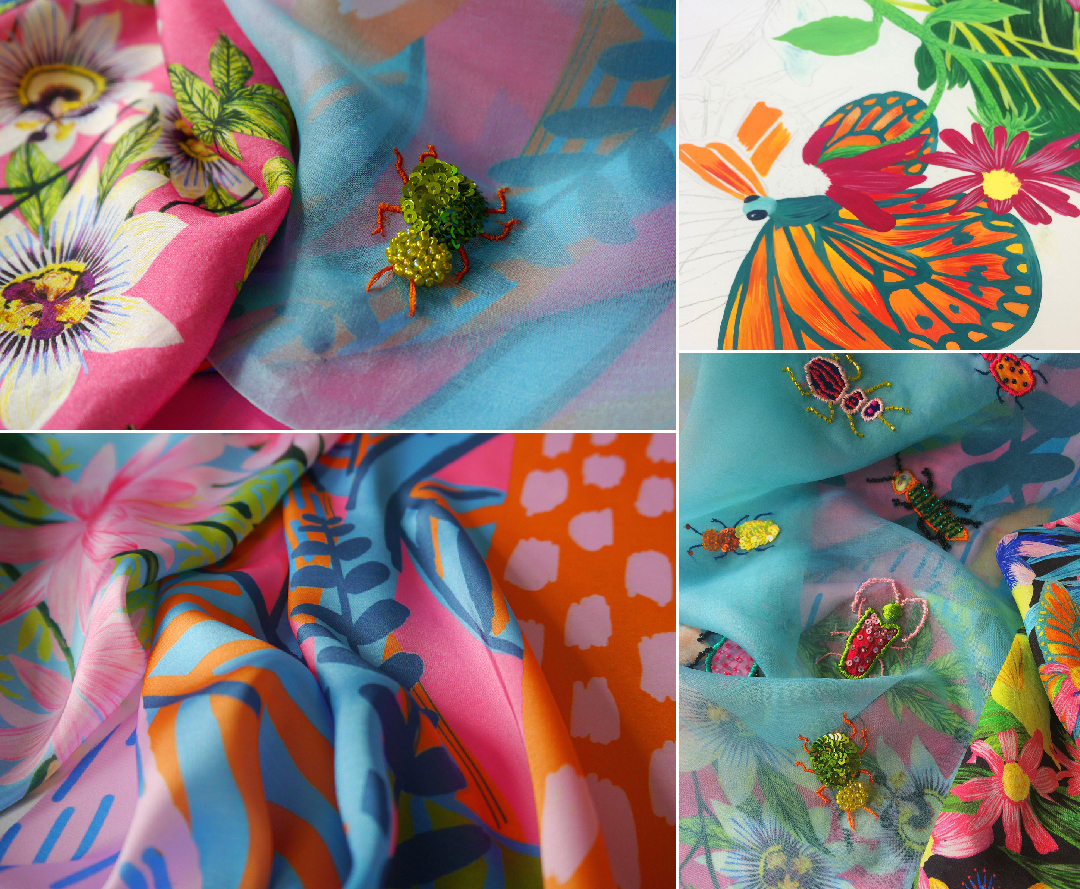 Frances Ellen Shaw's collection will be exhibited at the Leeds College of Art Graduate show Made Here from the 11th – 16th June and at New Designers in London from the 29th June – 2nd July. You can learn more about Frances here.