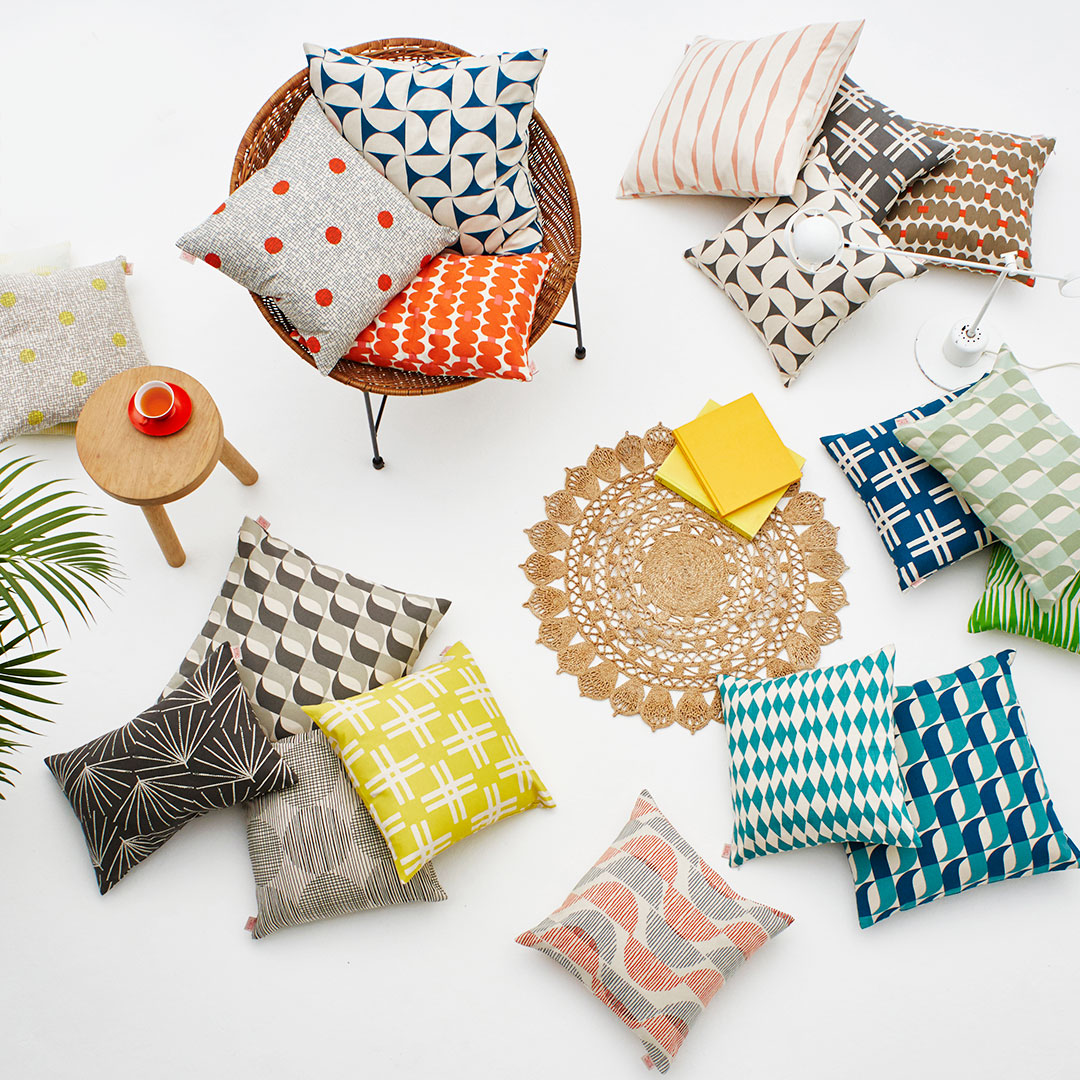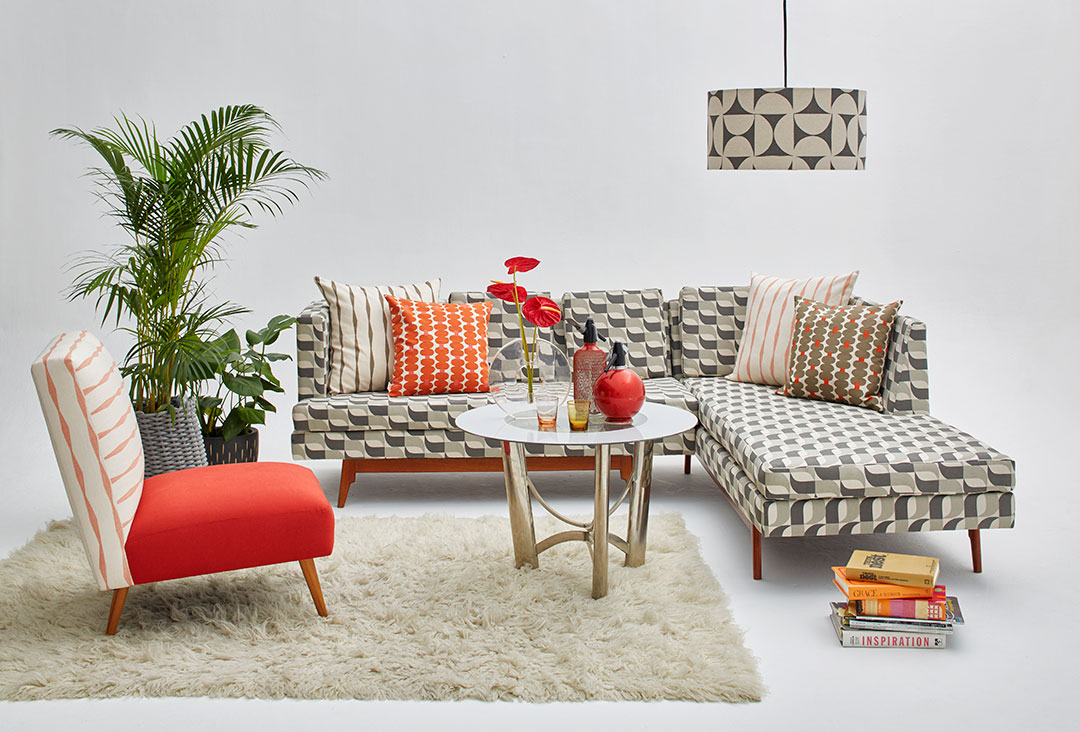 We've been Skinny laMinx fans for quite some time, so it was a real treat to hear from owner and head designer Heather Moore with news of the latest collection, Brise Soleil. Read on to learn more about this inspiring brand and their colorful new collection!
All about Skinny laMinx
Heather Moore had been working as a self-taught illustrator for some time, creating intricate paper cuts in her spare time, when her husband gave her a screenprinting kit for her birthday. She started screenprinting textiles and blogging about her experiments, then opened an online shop, and Skinny laMinx was born.
Eight years later, and Skinny laMinx is all grown up. There's a shop on chic Bree Stree in central Cape Town, with a team of 15 people working together in the studio upstairs to create, cut, sew and ship fabric and products to homes and stores across the globe.
Heather's designs are simple, clear and playful, inspired by the pared-back exuberance of mid-century design, Scandinavian style and Japanese je ne sais quois, with a dose of African chic thrown in for good measure.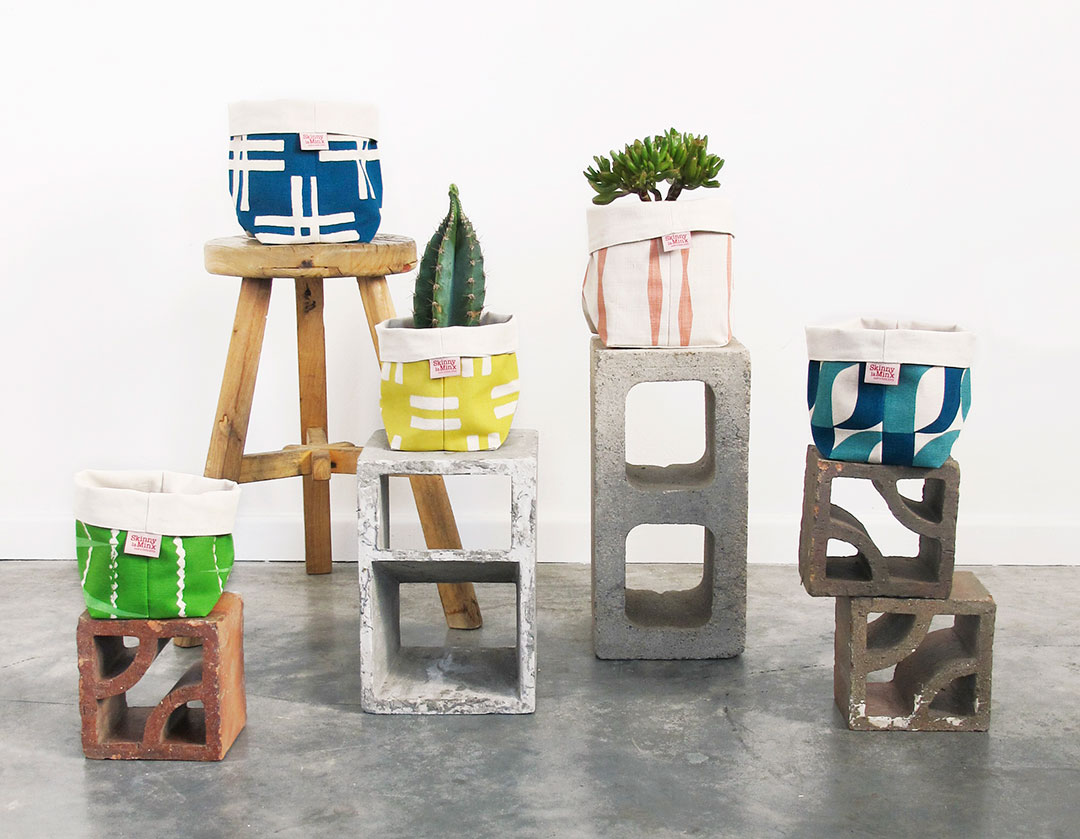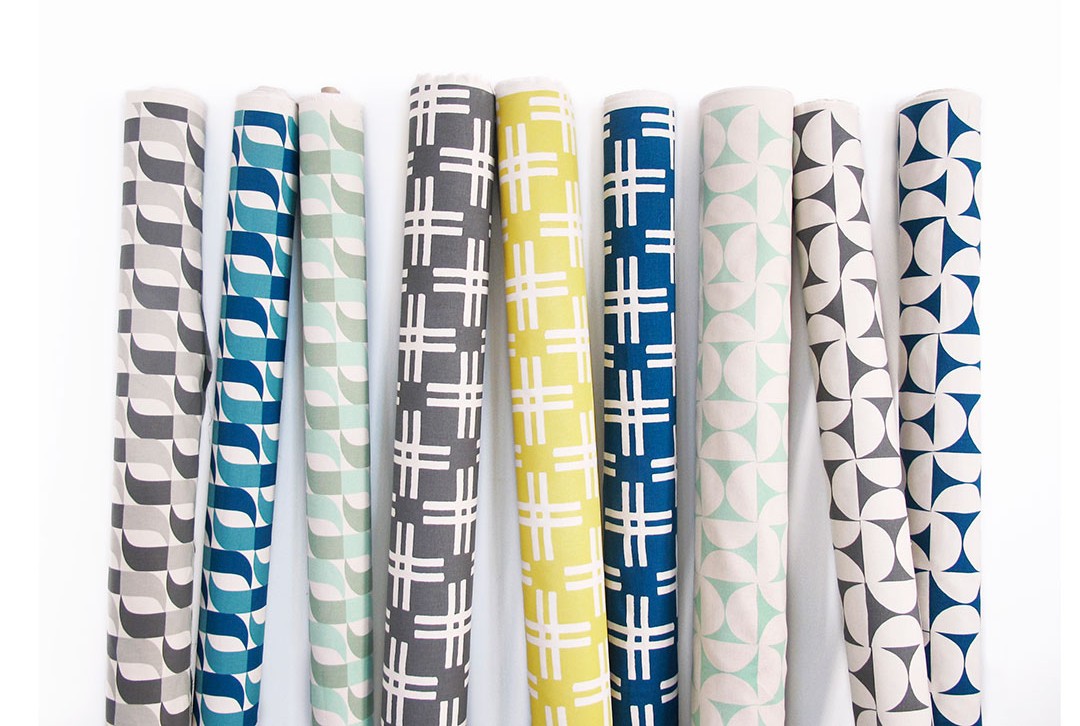 All about Brise Soleil
Brise Soleil is a French term (so it's pronounced breez so-lay) that refers to an architectural screen – usually made of pierced brick or concrete block – which provides shade from the sun. Literally, brise soleil means 'break the sun', but along with their shade-making abilities, a brise soleil also provides ventilation, privacy, security and (best of all) decoration!
Brise soleil screens have been part of vernacular architecture in tropical regions for years, so when Modernist architects were working in Africa, Brazil and India, they incorporated these screens into their work, developing the Tropical Modern style that gained popularity in the mid-century housing boom in California, and the rest of the world.
I'm a fan of a practical, non-electrical solution to a hot climate, and I also get very excited about how wonderful patterns can arise through the repetition of very simple units, and that's how these two ideas came together in this year's breezebrick-inspired fabric collection, called BRISE SOLEIL.
We've put together a rather lovely Lookbook to showcase the new collection, where we've put together four "looks", using the new prints and colours. The lookbook can be viewed online here or in PDF form here.
To learn more visit http://skinnylaminx.com or browse the online shop at http://shop.skinnylaminx.com.