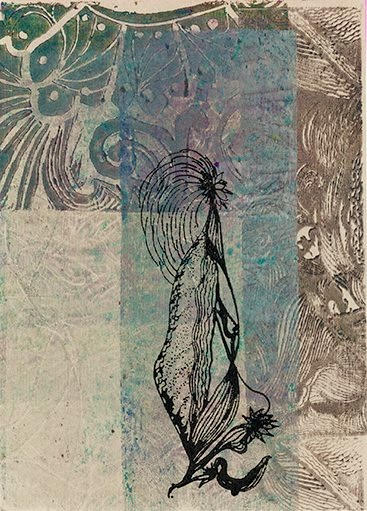 Rita Patel is an artist and generative coach and consultant and works under the name Studio Rita Patel. She is the founder of the Experiments in Beautiful Thinking process and in September, she is launching an online workshop called Expanding Your Creativity. Her art takes inspiration from what is possible with the tools at hand and embodies an experimental playful approach driven by curiosity. Rita is drawn to patterns both visually and conceptually and her diverse surface design portfolio incorporates a range of techniques such as illustration, lettering, painting and mixed media. Pattern design for Rita, is a type of installation art that invites people into beauty and she uses this lens when working with organizations. She explores the pattern in a question to design experiences for people there so they can uncover their own creativity as an individual and as a community. She believes our experience of beauty can change how we see our world.
Rita has shared some of her wonderful techniques in a video tutorial for our Textile Design Lab Summer of Creativity, called "Using Found and Unexpected Objects to Create Textures and Patterns." This inspiring tutorial is available only to Lab members… join the Lab here to access the tutorial!
Learn more about Rita's work at http://www.ritapatel.com/ or visit her on Instagram, Facebook, or Twitter.