Last week's post shared why forecasting trends is so important to our work, as well as a few ways that you can begin dipping your toes into trend forecasting market. Today I'm going to share an example with you about how to bring trends to life by applying your own artistic style, while also taking into account the wants and needs of the end consumer.
Discovering trends
"Layer Play" is a trend that has been around for a few seasons and shows no signs of going away anytime soon. "Layer Play" explores opacities, overlays, and layers. Here are three directions we see this trend going: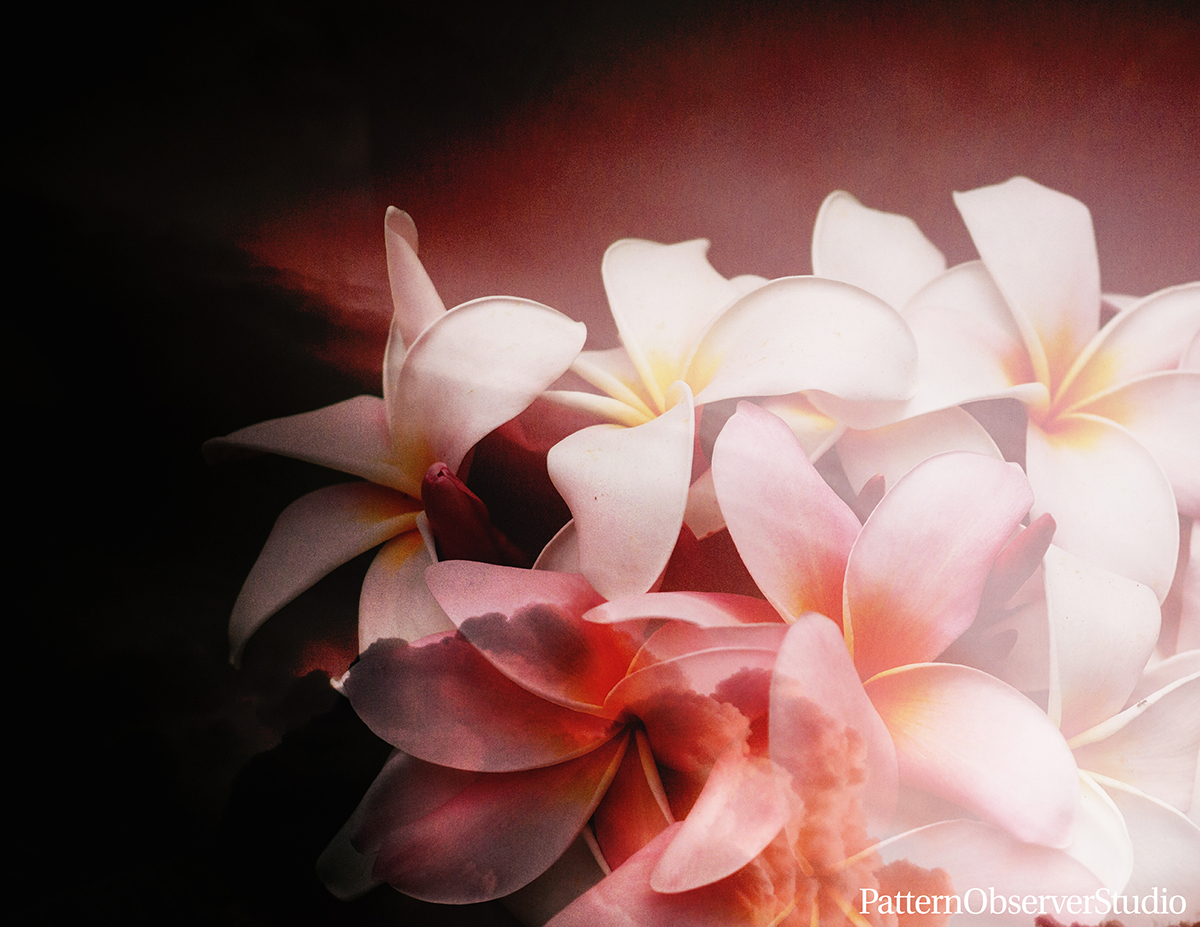 In Board #1 we are focusing on abstract designs. It's all about softness and movement, abstract textures and oversized motifs.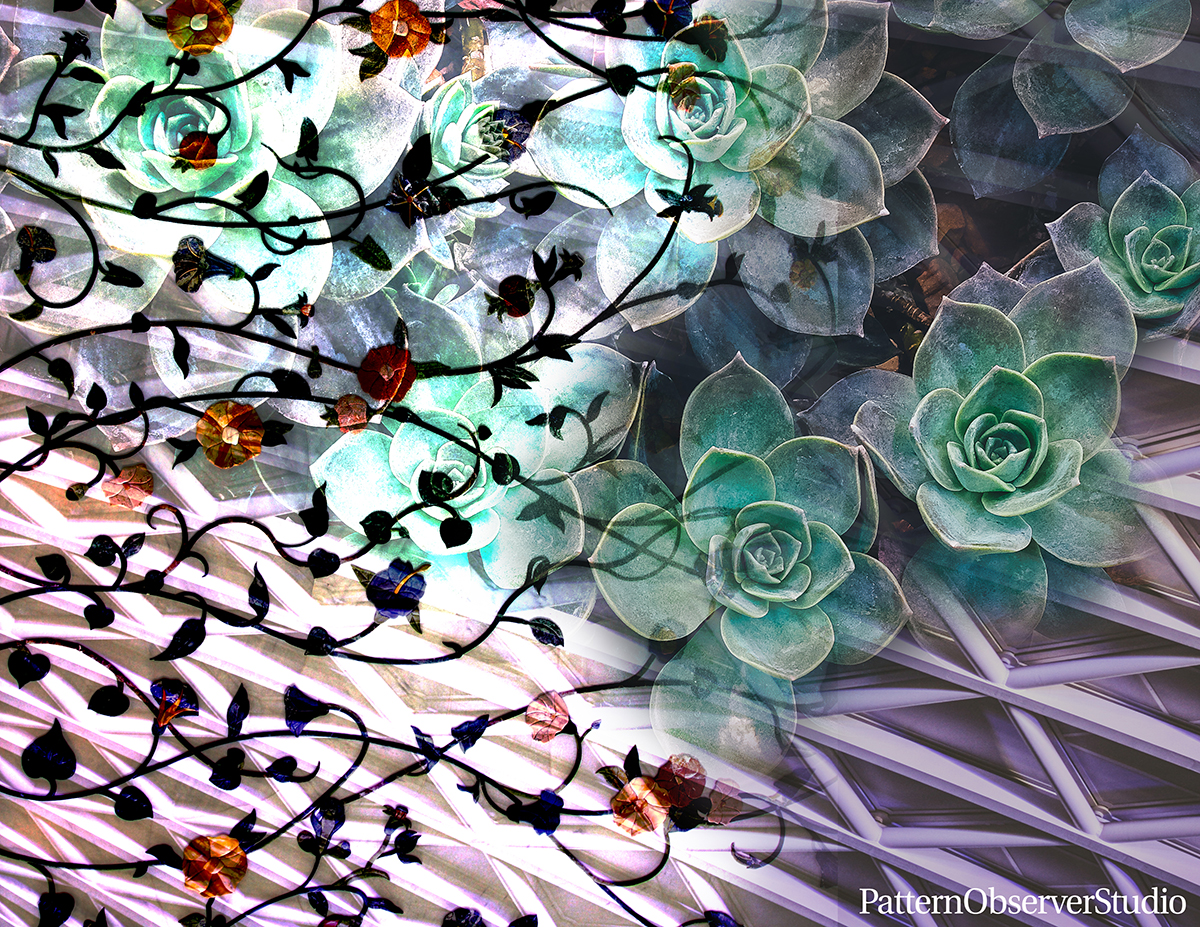 Board #2 is more about clean, recognizable layered patterns. Think about dense layouts and patterns on top of patterns.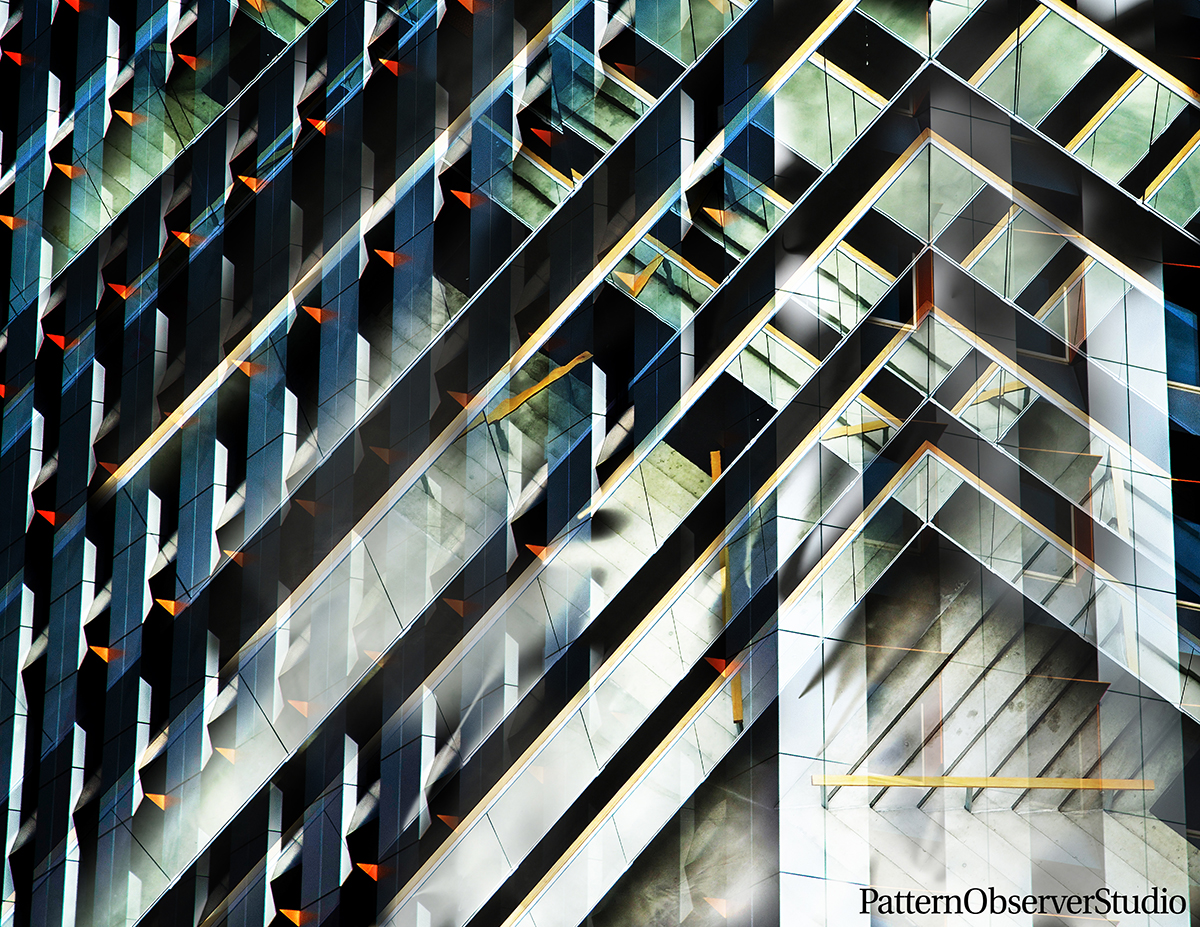 With Board #3 we are going to look at how stripes, plaids, and geometrics can be layered or woven to create more sophisticated designs.
I first noticed this "Layer Play" trend on our Resort 2016 Pinterest Board and found supporting imagery in WGSN's S/S 2018 reports. It's exciting to have a trend that can be interpreted in many different ways and applied to a variety of customers. This is why all of us at Pattern Observer Studio are drawn to "Layer Play."
Interpreting trends
We've created the trend boards. What comes next? Our next step is to figure out how to interpret this trend in my artistic style and in a way that will resonate with my customer. Most of our studio clients and buyers are in the activewear market, which is why I chose this market. However, it is not the only market. The sky's the limit! This trend could have been applied to men's fashion, home, childrens, etc. The list goes on and on…
To start the process, a good idea is to begin by looking through your own photographs for inspiration. That's what I did and it was very helpful. I found this daffodil picture that I had taken that spring when Ruth and I were playing in the backyard. I wanted to develop something large scale and dramatic, so I enlarged the image and began playing with various overlays and filters.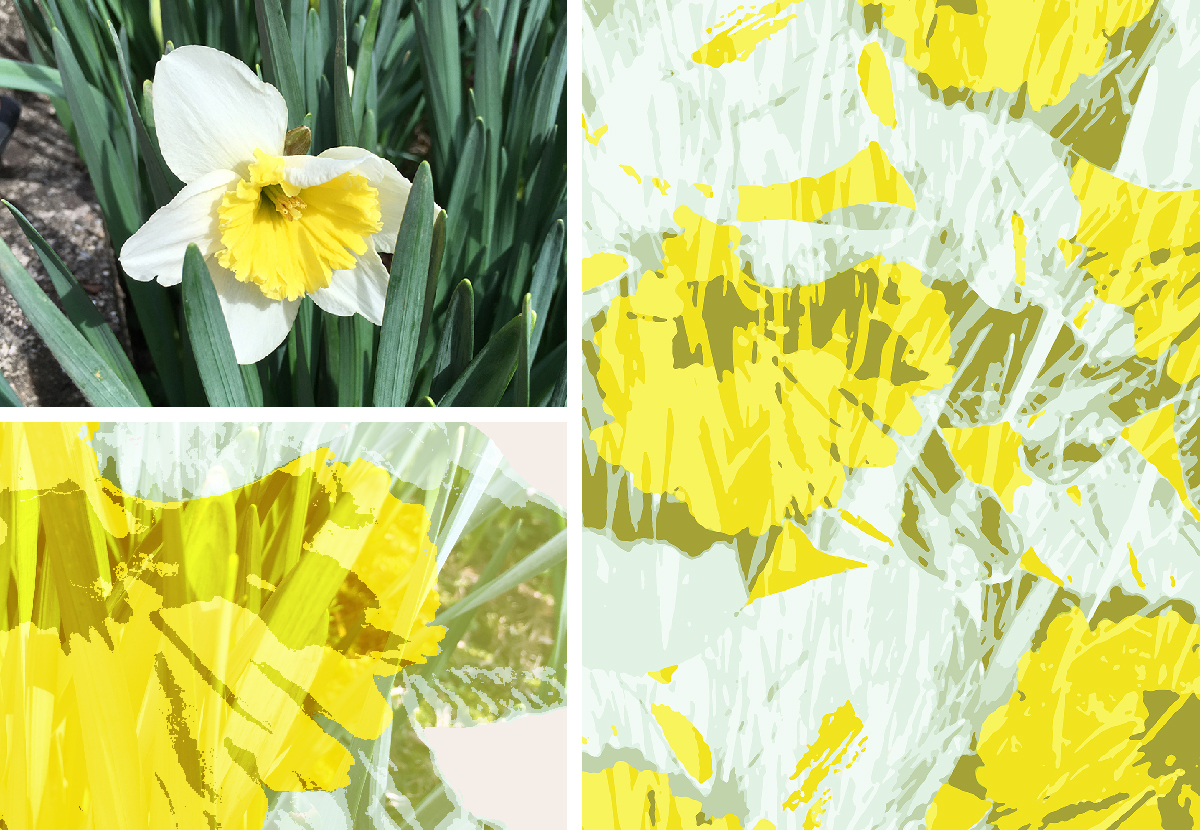 Adapting the trend for your market
I really liked the look that I was working with, but felt it was a little too elegant for the activewear market. I decided to correct that by simplifying the amount of colors to make it bolder and more abstract. The final result retained the essence of the layered trend, while being updated and better suited for my customers.
Creative experiences like this are a part of what makes it so fun to work with trends. They are a great starting point, and when we get to interpret them in a way that makes the most sense for our artistic style and our customer's brand, we are able to shine.
Are you interested in learning how to apply your style to the women's activewear market?  Join me for a free live training event where we'll be discussing the women's activewear market and how you can start designing for this inspiring market. Register here.

Save
Save
Save
Save
Save
Save
Save
Save
Save
Save
Save
Save
Save
Save
Save
Save
Save